September 27th Holidays, Horoscope and History

All About September 27th
Holidays, Horoscope and Trivia
Welcome to Time for the Holidays. Today we will talk about the history behind today's holidays, awareness days and observations. We will go over the horoscope traits of someone born today, which happens to be horoscope sign Libra. We will also list all the historical events, famous birthdays, #1 movies and pop songs and other random trivia pertaining to September 27th. Hope you learn some interesting stuff and find something to celebrate today!
September 27th Holidays
Ancestor Appreciation Day
September 26th reminds us to research and appreciate the ancestors who shaped our lives today.
National Chocolate Milk Day
Today on September 27th we are celebrating chocolate milk. So pour yourself a nice tall glass of cold milk and add some chocolate syrup to it! Yum!
National Corned Beef Hash Day
September 27th celebrates corned beef hash so here is a recipe for you! 
National Crush a Can Day
On September 27th on National Crush a Can Day we remind people about the benefits of recycling.

National Gay Men's HIV/AIDS Awareness Day
In 2008 the National Association of People with AIDS launched this observance day to recognize the disproportionate impact of the epidemic on gay men. On social media use hashtags: #NGMHAAD, #TalkPrEP, and #TalkUndetectable. Learn more at HIV.gov.

Native American Women's Equal Pay Day
Native Women earn approximately $0.60 cents on the dollar of White, non-Hispanic men and this day brings attention to that fact and encourages all of us to push for equal rights for everyone.

World Tourism Day
In 1980, the United Nations World Tourism Organization started World Tourism Day as an international observances on September 27. This date was chosen as on that day in 1970, the Statutes of the UNWTO were adopted.

Memes to Share on Social Media
September 27th Horoscope is Libra
Date range: September 23 – October 22

Element: Air
Quality: Cardinal
Color: Pink, Green
Ruler: Venus
Lucky Numbers: 4, 6, 13, 15, 24
Personality Traits: Cooperative, diplomatic, gracious, stable, common sense, social but upsets easily, holds grudges, plays the victim
Famous Libras: Neve Campbell, Kate Winslet, Jesse Eisenberg, Sigourney Weaver, Hugh Jackman, Matt Damon, Naomi Watts, Will Smith, Viggo Mortenson, Zac Efron, Gwyneth Paltrow, Clive Owen, Hillary Duff, Tim Robbins, John Krasinski, Catherine Zeta-Jones, Alicia Silverstone, Susan Sarandon, Eminem, Elisabeth Shue.
What do all these celebrities have in common? 

September 27th Trivia
1722 – Samuel Adams, American politician, 4th Governor of Massachusetts was born.
1937 – The Bali Tiger goes extinct as a human being shoots the last one.
1947 – Meat Loaf, American singer-songwriter, producer, actor was born.
1952 – The #1 movie was Monkey Business starring Marilyn Monroe and Cary Grant.
1967 – The #1 song was The Letter by Box Tops.
1972 – Gwyneth Paltrow, American actress, singer was born.
1982 – Lil Wayne, American rapper, actor was born.
1984 – Avril Lavigne, Canadian singer-songwriter, actress, fashion designer, Lyme disease activist, was born.
1984 – The #1 movie was All of Me starring Steve Martin and Lily Tomlin.
1993 – The #1 song was Dreamlover by Mariah Carey.
1998 – The Google internet search engine retroactively claims this date as its birthday.
2003 – A European company launces The SMART-1 satellite,
2007 – NASA launches the Dawn probe to the asteroid belt.
2008 – CNSA astronaut Zhai Zhigang becomes the first Chinese person to perform a space walk.
2009 – The #1 song was I Gotta Feeling by The Black Eyed Peas.
2012 – A mass shooting takes place in Minneapolis, killing six people, including the gunman who committed suicide, and wounding two others.
2012 – The #1 movie was Hotel Transylvania.
2017 – After trying to get votes to get rid of The Affordable Healthcare Act, otherwise known as Obamacare,  Senate GOPs fail to get enough votes.
2017 – Contractors broke ground Tuesday on eight prototypes for President Trump's promised border wall.
2018 – Brett Kavanaugh and Christine Blasey Ford testify on sex assault allegations on live tv.
2021 – A federal judge has approved the unconditional release of John Hinckley Jr., who wounded then-President Ronald Reagan and three others in a failed assassination attempt in 1981. [NPR]
Thank you to our sources for info and graphics, Pixabay, Checkiday, Wiki, Cooltext, Time and Date.
September Holidays by TimefortheHolidays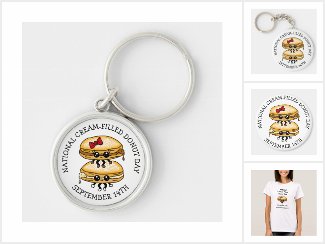 See all of September's Holidays
September Holidays and Observances