All About September 29th
Holidays, Horoscope and Trivia
September 29th Holidays
\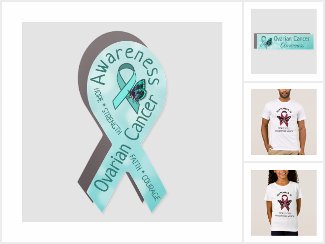 September 29th Horoscope is Libra
Date range: September 23 – October 22

Element: Air
Quality: Cardinal
Color: Pink, Green
Ruler: Venus
Lucky Numbers: 4, 6, 13, 15, 24
Personality Traits: Cooperative, diplomatic, gracious, stable, common sense, social but upsets easily, holds grudges, plays the victim
Famous Libras: Neve Cambell, Kate Winslet, Jesse Eisenberg, Sigourney Weaver, Hugh Jackman, Matt Damon, Naomi Watts, Will Smith, Viggo Mortenson, Zac Effron, Gwyneth Paltrow, Clive Owen, Hillary Duff, Tim Robbins, John Krasinski, Catherine Zeta-Jones, Alicia Silverstone, Susan Surandon, Eminem, Elisabeth Shue.
September 29th Trivia
1011 – Danes capture Canterbury after a siege, taking Ælfheah, archbishop of Canterbury, as a prisoner.
1789 – The United States Department of War first establishes a regular army with a strength of several hundred men.
1923 – The First American Track & Field championships for women are held.
1935 – Jerry Lee Lewis, American singer-songwriter was born in  Ferriday, LA.
1940 – Two Avro Ansons collide in mid-air over New South Wales, Australia, remain locked together after colliding, and then land safely.
1941 – During the Babi Yar massacre about 33,000 Soviet Jews were killed at the Babi Yar ravine in Kiev by the Nazis in a two-day massacre that started on this day.
1942 – Madeline Kahn, American actress and singer was born in NYC, New York.
1957 – The Kyshtym disaster is the third-worst nuclear accident ever recorded in Russia.
1994 – Ashley Nicolette Frangipane, known professionally as Halsey, was born in Edison, NJ.
1988 – NASA launches STS-26, the first mission since the Challenger disaster.
2004 – The asteroid 4179 Toutatis passes within four lunar distances of Earth.
2007 – Calder Hall, the world's first commercial nuclear power station, is demolished in a controlled explosion.
2016 – The House and the Senate voted on Wednesday and successfully overides President Obama's veto of a bill to let the families of 9/11 victims sue the government of Saudi Arabia for any role it may have played in the terrorist plot.  [The Week]
2020 – Donald Trump and Joe Biden have their first 2020 presidential debate. The consensus seems to be that Trump could not contain his anger and Biden won the debate. [CNN]
2020 – Helen Reddy, Australian, American Singer passes away at 78. [NPR]
Thank you to our sources for info and graphics: Wiki, Pixabay, Checkiday, Time and Date and Cooltext.