All About September 30th
Holidays, Horoscopes and Trivia
September 30th Holidays
Chewing Gum Day
September 30th celebrates gum! Do you have a favorite? What is your favorite now and what was your favorite in childhood? Whether Bazooka, Hubba Bubba or Wrigley's, get your bubble on today!
International Blasphemy Rights Day
International Blasphemy Rights Day, educates individuals and groups about blasphemy laws and defends freedom of expression, especially the open criticism of religion which is criminalized in many countries. Blasphemy Day is celebrated on September 30 to coincide with the anniversary of the 2005 publication of satirical drawings of Muhammad in one of Denmark's newspapers, resulting in the Jyllands-Posten Muhammad cartoons controversy. 

National Hot Mulled Cider Day
Autumn is here and September 30th encourages us to sit down and relax with a nice hot glass of Mulled Cider. https://www.thekitchn.com/how-to-make-mulled-cider-in-the-slow-cooker-235029

International Podcast Day
International Podcast Day is September 30th and is an international celebration of the entertainment and power of podcasts! Tell us your favorite!
International Translation Day
International Translation Day is an international day recognizing translation professionals. It is on September 30th, which is the day of the feast of St. Jerome, the Bible translator who is considered the patron saint of translators.

National Love People Day
September 30th encourages us to show unconditional love to people without expecting anything in return.
National Mud Pack Day
Time to get dirty on September 30th! Get your mind out of the gutter, we mean with a mud pack of course! 
National PrepareAthon! Day
On September 30th you are urged to prepare. Prepare escape routes for fires, have a plan for hurricanes and tornadoes, pack a first aid kit in your car, just prepare for any emergencies, ahead of time.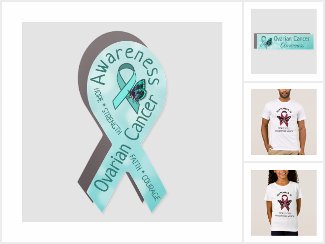 September 30th Horoscope is Libra
Date range: September 23 – October 22

Element: Air
Quality: Cardinal
Color: Pink, Green
Ruler: Venus
Lucky Numbers: 4, 6, 13, 15, 24
Personality Traits: Cooperative, diplomatic, gracious, stable, common sense, social but upsets easily, holds grudges, plays the victim
Famous Libras: Neve Campbell, Kate Winslet, Jesse Eisenberg, Sigourney Weaver, Hugh Jackman, Matt Damon, Naomi Watts, Will Smith, Viggo Mortenson, Zac Efron, Gwyneth Paltrow, Clive Owen, Hilary Duff, Tim Robbins, John Krasinski, Catherine Zeta-Jones, Alicia Silverstone, Susan Sarandon, Eminem, Elisabeth Shue.
September 30th Trivia
September 30th has been a busy date throughout history. Look below to see this collection of trivia, facts, birthdays, deaths and other historical facts about September 30th.
1207 – Rumi, Persian mystic, poet was born.
1399 – Henry IV is proclaimed King of England.
1882 – Thomas Edison's first commercial hydroelectric power plant (later known as Appleton Edison Light Company) begins operation on the Fox River in Appleton, Wisconsin,  US.
1888 – Jack the Ripper kills his third and fourth victims, Elizabeth Stride and Catherine Eddowes.
1907 – McKinley National Memorial, the final resting place of assassinated U.S. President William McKinley and his family, is dedicated in Canton, Ohio.
1924 Truman Capote, American author was born.
1927 – Babe Ruth becomes the first baseball player to hit 60 home runs in a season.
1931 – Angie Dickinson, American actress known for her role in "Police Woman" was born in  Kulm, ND.
1935 – Johnny Mathis, American singer who made many pop hits and sold millions of albums was born in Gilmer, Texas.
1939 – NBC broadcasts the first televised American football game between the  Waynesburg Yellow Jackets and the Fordham Rams. Fordham won the game 34–7.
1947 – The World Series, featuring the New York Yankees and the Brooklyn Dodgers, is televised for the first time.
1947 – Pakistan joins the United Nations
1955 – James Dean, American actor passes away in a car crash.
1957 – Fran Drescher, American actress known for her role as the nanny, in the TV Series, "The Nanny" was born in NYC, New York.
1960 – The animated series The Flintstones premiered on TV.
1961 – Eric Stoltz, American actor was born in  Whittier, CA.
1965 – The 30 September Movement attempts a coup against the Indonesian government, which is crushed by the military under Suharto and leads to a mass anti-communist purge, with over 500,000 people killed.
1967 – BBC Radio 1 is also launched with Tony Blackburn presenting its first show.
1968 – The Boeing 747 is  shown to the public for the first time at the Boeing Everett Factory.
1972 – Roberto Clemente records the 3,000th and final hit of his career.
1974 – Daniel Wu, Actor known for his role in the martial arts tv series, "Badlands" was born in Berkely, Ca.
1982 – Lacey Chabert, American actress known for her role as Claudia in the tv series, "Party of Five" was born in  Purvis, MS.
1990 – The Dalai Lama unveils the Canadian Tribute to Human Rights in Canada's capital   city of Ottawa.
1993 – The 6.2 Mw Latur earthquake shakes Maharashtra, India with a maximum Mercalli intensity of VIII (Severe) killing 9,748 and injuring 30,000.
2009 – The 7.6 Mw Sumatra earthquake strikes central Sumatra rated as "Severe" leaving  1,115 people dead.
2016 – Hurricane Matthew, becomes a Category 5 hurricane, making it the strongest hurricane to form in the Caribbean Sea.
2016 – Two paintings by Vincent Van Gogh with a combined value of $100 million, Seascape at Scheveningen and Congregation Leaving the Reformed Church in Nuenen, are recovered after having been stolen in 2002 from the Van Gogh Museum in Amsterdam.
2017 – The Trump administration is under fire for its response to Hurricane Maria, which decimated the U.S. territory of Puerto Rico as Trump goes on Twitter to attack the Mayor of San Juan. [The Week]
2019 – The news continues to be full of Trump and his threats to the whistleblower who turned him in for asking the Ukraine president for help on finding dirt on Joe Biden and his son.
Thank you to our sources for info and graphics: Wiki, Pixabay, Checkiday, Time and Date and Cooltext.