All About September 3rd
Holidays, Horoscope and Trivia
September 3rd Holidays
National Skyscraper Day
National Skyscrapers Day is celebrated every year on September 3rd, on the birth anniversary of Louis H. Sullivan, often called the 'father of modern skyscrapers'.

National Welsh Rarebit Day
Welsh rabbit or Welsh rarebit is a British dish consisting of a hot cheese sauce poured over slices of toasted bread. Try out this recipe.

US Bowling League Day
Today, on September 3rd all the league bowlers celebrate bowling and the history of it. Did you know bowling used to be an outdoor sport that was banned in Connecticut in 1841 because it was considered gambling? Yep, that is true, so eventually indoor lanes opened and they added one pin to change the game from what used to be called, ninepin, to bowling. So have fun today bowlers and wishing you many turkeys!
September 3rd Horoscope Sign is Virgo
Dates: August 23 – September 22
Symbol: Maiden Virgin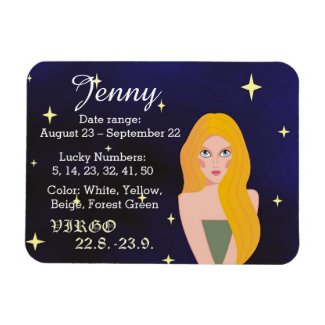 Element: Earth
Quality: Mutable
Colord: Grey, Beige, Pale-Yellow
Day: Wednesday
Ruler: Mercury
Lucky Numbers: 5, 14, 15, 23, 32
Personality Traits:  Very hard working and very loyal. Perfectionist to a fault, can be critical of others.
Famous Virgos:  Michael Jackson, Paul Walker, Cameron Diaz, Mother Theresa, Stephen King, Warren Buffet, John McCain, Leo Tolstoy, Van Morrison. Chandra Wilson, Aaron Paul, Richard Gere, Bebe Rexham, Charlie Sheen, Shaun White.
September 3rd Trivia, Birthdays and Historical Events
1803 – British scientist John Dalton begins using symbols to represent the atoms of different elements.
1855 – 700 soldiers under United States General William S. Harney avenge the Grattan massacre by attacking a Sioux village and killing 100 men, women and children.
1875 – The first official game of polo is played in Argentina after being introduced by  British ranchers.
1895 – John Brallier becomes the first openly professional American football player, when he was paid US$10 by David Berry, to play for the Latrobe Athletic Association.
1935 – Sir Malcolm Campbell becomes the first person to drive an automobile over 300 mph.
1944 – Anne Frank and her family are placed on the last transport train from the Westerbork transit camp to the Auschwitz concentration camp.
1965 – Charlie Sheen, American actor and producer is born in NYC, New  York.
1983 –  The #1 song on the Hot 100 Billboard was, "Sweet Dreams (Are Made Of This)," Eurythmics.

1986 – Shaun White, American snowboarder, skateboarder, and guitarist was born in San Diego, California.
2017 – North Korea conducts its sixth and most powerful nuclear test.
2018 – Every headline in the news is people mad over Fox News shaming an ex-'Cosby' Show actor for now being a groceries bagger. [source]
2018 – Professor Paul Dastoor launches his super affordable organic solar panels that can be printed using conventional printers in Australia. [source]
2018 – White Supremacists target Florida with phone calls to sway election. [NPR]
Thank you to the sources of info and graphics for this post: Checkiday, Wiki and Pixabay.
Don't forget to stop by our
September Holidays Gift Shop!