All About September 5th
Holidays, Horoscope and Trivia
September 5th Holidays
National Be Late For Something Day
Today, September 5th is telling you it's ok to be late for something today. We are not sure why or the origins behind this holidays but yeah, that's it.
National Cheese Pizza Day
Not that we need a day for this, but September 5th encourages us to eat some cheese pizza! So get your take out on and get yourself some cheese pizza today.
National Shrink Day
National Shrink Day celebrates psychologists and psychiatrists. The reason September 5 was chosen is because it is  Bob Newhart's birthday. If you don't know how Bob Newhart is, he played a psychologist on The Bob Newhart Show.

September 5th Horoscope Sign is Virgo
Dates: August 23 – September 22
Symbol: Maiden Virgin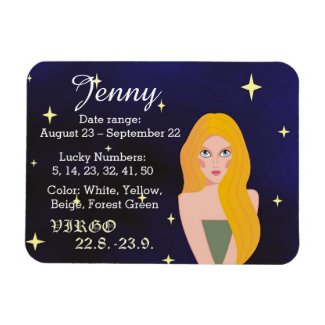 Element: Earth
Quality: Mutable
Colord: Grey, Beige, Pale-Yellow
Day: Wednesday
Ruler: Mercury
Lucky Numbers: 5, 14, 15, 23, 32
Personality Traits:  Very hard working and very loyal. Perfectionist to a fault, can be critical of others.
Famous Virgos:  Michael Jackson, Paul Walker, Cameron Diaz, Mother Theresa, Stephen King, Warren Buffet, John McCain, Leo Tolstoy, Van Morrison. Chandra Wilson, Aaron Paul, Richard Gere, Bebe Rexha. Beyonce, Damon Wayans.
September 5th Trivia
1791 – Female political activist, Olympe de Gouges writes the Declaration of the Rights of Woman and of the Female Citizen.
1836 – Sam Houston is elected as the first president of the Republic of Texas.
1847 – Jesse James, American outlaw was born in Kearney, Missouri.
1877 – Crazy Horse, American tribal leader, was stabbed to dearth in a controversial death in Fort Robinson. View his Memorial Here.
1882 – The first United States Labor Day parade is held in New York City.
1927 – The first Oswald the Lucky Rabbit cartoon, Trolley Troubles, produced by Walt Disney, is released by Universal Pictures.
1940 – Raquel Welch, American actress was born in Chicago, Illinois.
1940 – The #1 movie was Boom Town starring Clark Gable, Spencer Tracy, Claudette Colbert and Hedy Lamarr.
1941 – Whole territory of Estonia is occupied by Nazi Germany.
1946 – Freddie Mercury, Tanzanian-English singer-songwriter and producer in the iconic band, Queen, was born in Stone Town, Sultanate of Zanzibar (now Tanzania).
1951 – Michael Keaton, American actor was born in Kennedy Township, PA.
1952 – The #1 song on the Billboard was Auf Wiederseh'n Sweetheart by Vera Lynn.
1960 – Muhammad Ali, who at the time was known as Cassius Clay, wins the gold medal in the light heavyweight boxing competition at the Olympic Games in Rome.
1973 – Rose McGowan, American actress and women's rights activist was born in
Florence, Tuscany, Italy.
1975 – Lynette Fromme attempts to assassinate U.S. President Gerald Ford but fails
1980 – The  world's longest highway tunnel called the Gotthard Road Tunnel opens in Switzerland.
1980 – The #1 movie was Smokey and the Bandit II starring Burt Reynolds.
1982 – The #1 song on the Billboard was Abracadabra by Steve Miller Band.
1989 – Kat Graham, American-Swiss actress, known for her role as Bonnie in Vampire Diaries was born in Geneva, Switzerland.
1996 –  Category 3 Hurricane Fran makes landfall near Cape Fear, North Carolina as a with winds of 115 mph causing over $3 billion in damage and killed 27 people.
2010 – The #1 song according to PlaybackFm was Love the Way You Lie by Eminem featuring Rihanna.
2020 – The #1 song on the Billboards today is Dynamite by BTS.
2020 – Despite Coronavirus, more than 1,000 people gathered at a San Francisco beach to celebrate Burning Man. The city's mayor shut down the beach parking lot shortly after, chastising the attendees for putting people's lives at risk. [infoplease.com]
Thank you to our souces for info and graphics: Checkiday, Wiki and Pixabay.
Start getting Halloween Costume Ideas!