All About September 6th Holidays, Horoscope and History

All About September 6th
Holidays, Horoscope and Trivia
Thank you for stopping by Time for the Holidays! Here is page all about September 6th's holidays, horoscope and history!
September 6th Holidays & Observances
Fight Procrastination Day
Today on September 6th you are encouraged to stop procrastinating and get to working on that project you have been wanting to start!
Great Egg Toss Day
On September 6th in 1981, Risto Antikainen threw a fresh egg 317 feet, 10 inches, to Jyrki Korhonen. So get some friends together, and start playing Egg Toss today! See how far you can get. Start a couple feet apart and every time someone catches the egg and it does not break, take another step backwards and see if you can do it again!
National Coffee Ice Cream Day
If you like coffee, and you like ice cream, then here is a day for you to celebrate, because today we combine the two. So get yourself some coffee ice cream and celebrate this combo today on September 6th.
Read a Book Day
September 6th encourages you to grab a book, and start reading. Then share what your reading with friends, family or on social media and start up some conversations. So tell us what you are reading right now.
Stillbirth Remembrance Day
September 6th is Stillbirth Remembrance Day. It is a day set aside each year to honor and remember babies that have been stillborn. 26,000 babies are stillborn every year in the United States. Today, we honor and remember each of these little babies that were carried in the womb and loved by their parents.

September 6th Horoscope Sign is Virgo
Dates: August 23 – September 22
Symbol: Maiden Virgin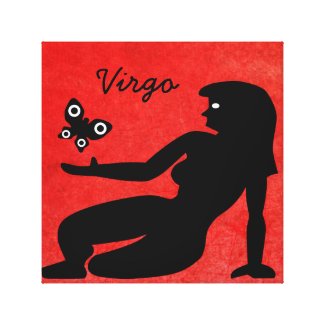 Element: Earth
Quality: Mutable
Colord: Grey, Beige, Pale-Yellow
Day: Wednesday
Ruler: Mercury
Lucky Numbers: 5, 14, 15, 23, 32
Personality Traits: Very hard working and very loyal. Perfectionist to a fault, can be critical of others.
Famous Virgos: Michael Jackson, Paul Walker, Cameron Diaz, Mother Theresa, Stephen King, Warren Buffet, John McCain, Leo Tolstoy, Van Morrison. Chandra Wilson, Aaron Paul, Richard Gere, Bebe Rexha. Beyonce, Damon Wayans.
September 6th Trivia, Birthdays and Historical Events
1492 – Christopher Columbus sails from La Gomera in the Canary Islands, his final port of call before crossing the Atlantic Ocean for the first time.
1916 – The first self-service grocery store Piggly Wiggly was opened in Memphis, Tennessee by Clarence Saunders.
1958 – Jeff Foxworthy, American comedian, actor, producer, and screenwriter was born in Atlanta, Georgia.
1962 – Chris Christie, American lawyer and politician, 55th Governor of New Jersey was born.
1963 – Mark Chesnutt, American singer-songwriter and guitarist was born in Beaumont, Texas,
1970 – The #1 movie was Diary of a Mad Housewife.
1972 – The #1 song was Alone Again (Naturally) by Gilbert O'Sullivan.
1972 – Idris Elba, English actor, was born in London, United Kingdom.
1979 – Foxy Brown, American rapper was born in New York.
1985 – The #1 movie was Back to the Future starring Michael J. Fox.
1986 – The #1 song was Venus by Bananarama.
1988 – Max George, English Singer-songwriter was born in Manchester, United Kingdom.
1997 – The public funeral of Princess Diana of Wales started in London, when the tenor bell sounded to signal the departure of the cortège from Kensington Palace. The coffin was carried from the palace on a gun carriage, along Hyde Park to St. James's Palace, where Diana's body had remained for five days before being taken to Kensington Palace. Over a million people lined the streets.
2009 – The #1 movie was The Final Destination.
2019 – Burt Reynolds, famous American actor passed away from cardiac arrest at 82 years old, at a hosptial in Florida. [CNN]
2020 – Bruce Williamson, the lead singer of the Temptations, dies from coronavirus.
2020 – Over 50 demonstrators were arrested in Portland, Oregon as the city entered its 100th consecutive night of protests after the death of George Floyd by the hands of the police. These arrests were made after multiple fire bombs were thrown in the crowd, setting a community member on fire.
Thank you to the sources for info and graphics for this article Wiki, Checkiday and Pixabay.
Stop by the September Holidays Gift Shop!
See Tomorrow's Holidays, Horoscope and History at