Happy September 9th – Holidays, Horoscope and History

All About September 9th
Holidays, Horoscope and Trivia
September 9th Holidays & Observations
Care Bears Share Your Care Day
One of the fun things to come out of the 80's were Care Bears! Care Bears were first introduced in 1983. Through a movement called #ShareYourCare to inspire people toward philanthropic generosity. So today commit to an act of kindness or generosity to someone or a charity that means something to you. ♥
Fetal Alcohol Spectrum Disorders Awareness Day
First recognized in 1999, International FASD Awareness Day helps raise awareness about the range of conditions that can result from alcohol use during pregnancy.

International Sudoku Day
In 1979, an Indiana architect Howard Garns published a puzzle of his own invention named "Number Place" in "Dell Magazine" that would become the game we now know as Sudoku.

National Steak au Poivre Day
September 9th is National Steak au Poivre Day, so here is a recipe to help you celebrate. https://www.foodnetwork.com/recipes/alton-brown/steak-au-poivre-recipe-1916730
National Teddy Bear Day
Did you know that Teddy Bears are actually named after President Theodore Roosevelt?, the 26th US president? Well they were. The story goes that Roosevelt went on a hunting trip with a group of fellow hunters. The hunters caught a baby bear and Roosevelt refused to kill it saying it would be  'unsportsmanlike'. This story became public and newspapers printed some political cartoons about 'Teddy' and the bear. Shop owner Morris Michtom and his wife made stuffed bears and placed them in their shop. The couple named the bears 'Teddy Bears' after with Roosevelt's permission.  Margarete Steiff, a toymaker, also started making stuffed bears. Steiff's nephew Richard Steiff designed the world's first toy bear with jointed arms and legs. Soon after  an American businessman placed an order for 3,000 of these bears. And thus the popularity of "Teddy Bears" took off. Read more about Teddy Bears here. 
National Wiener Schnitzel Day
September 9th celebrates Wiener Schnitzel, so here is a recipe for you to try out: https://www.thespruceeats.com/wiener-schnitzel-recipe-1447089
Tester's Day
Tester's Day commemorates the day the first actual bug was found in a computer, a moth.  On September, 9 1945 (some sites say 1947)  the scientists of the Harvard University were testing the computer Mark II Aiken Relay Calculator and found a moth which has got stuck between the contacts of the electromechanical relay. This computer ran ordnance calculations for the U.S. Navy and suddenly shut down. After figuring out it was a moth that caused this shut down, the term "debugging" was formed. The moth was removed and  pasted into the computer log with the entry: "First actual case of bug being found", and was then transferred to the computer museum. You can celebrate today by adding your first BUG into YouTrack.

Wonderful Weirdos Day
Back in 2000, a couple citizens from Austin, Texas, though we should embrace our inner weirdo and thought a holiday should be made of it. They wanted to keep Austin weird but this celebration grew throughout the US and is now celebrated across the country. This day is sponsored by Tom Roy who sponsors many quirky holidays.
Stop by our September Holidays Gift Shop!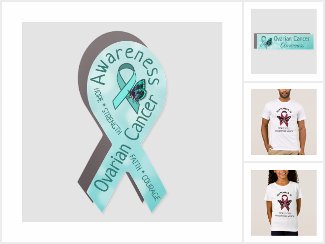 September 9th Horoscope Sign is Virgo
Dates: August 23 – September 22
Symbol: Maiden Virgin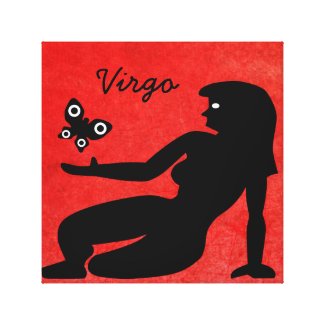 Element: Earth
Quality: Mutable
Color: Grey, Beige, Pale-Yellow
Day: Wednesday
Ruler: Mercury
Lucky Numbers: 5, 14, 15, 23, 32
Personality Traits:  Very hard working and very loyal. Perfectionist to a fault, can be critical of others.
Famous Virgos:  Michael Jackson, Paul Walker, Cameron Diaz, Mother Theresa, Stephen King, Warren Buffet, John McCain, Leo Tolstoy, Van Morrison. Chandra Wilson, Aaron Paul, Richard Gere, Bebe Rexha. Beyonce, Damon Wayans.
September 9th Trivia, Historical Events and Famous Birthdays
1543 – Mary Stuart, at nine months old, is crowned "Queen of Scots" in the central Scottish town of Stirling.
1739 – Stono Rebellion, the largest slave uprising in Britain's mainland North American colonies prior to the American Revolution, erupts near Charleston, South Carolina
1791 – Washington, D.C., the capital of the United States, is named after President George Washington.
1828 – Leo Tolstoy, Russian writer was born in Yasnaya Polyana, Yasnaya Polyana, Russia.
1839 – John Herschel takes the first glass plate photograph.
1850 – California is admitted as the thirty-first U.S. state.
1890 – Colonel Sanders, American businessman who founded Kentucky Fried Chicken was born in  Henryville, IN.
1940 – George Stibitz, a Bell Labs researcher,  pioneers the first remote operation of a computer.
1960 – Hugh Grant, English actor was born in Charing Cross Hospital, London, United Kingdom.
1965 – Hurricane Betsy hits land near New Orleans, leaving 76 dead and $1.42 billion in damage.
1966 – Adam Sandler, comedian, actor, producer of movies such as The Wedding Singer and Happy Gilmore was born in Brooklyn, New York City, NY.
1972 – In Kentucky's Mammoth Cave National Park, a Cave Research Foundation exploration and mapping team discovers a link between the Mammoth and Flint Ridge cave systems, making it the longest known cave passageway in the world.
1975 – Michael Bublé, Canadian-Italian singer was born in Burnaby, Canada.
1980 – Michelle Williams, American actress was born in Kalispell, MT.
1985 – Luka Modrić, Croatian soccer player was born in Zadar, Croatia.
2015 – Queen Elizabeth II becomes the longest reigning monarch of the United Kingdom.
2016 – The government of North Korea conducts its fifth and reportedly biggest nuclear test.
2018 – Serena Williams is fined $17,000 for violations during her US Open loss claiming the referee is discriminating against her being a woman. [CNN]
2020 –  Bob Woodward published a book containing 18 interviews with President Trump from throughout the year. He taped President Trump telling him how deadly coronavirus was before it even hit America. President Trump then admitted that he hid the information to avoid public panic.  (CNN)
Thank you to the sources of info and graphics for this page: Wiki, Checkiday and Pixabay.
Are you getting Ready for Halloween yet?