All About August 17th
Holidays, Horoscope and Trivia
August 17th Holidays
Baby Boomers Recognition Day
Balloon Airmail Day
National #2 Pencil Day
National Black Cat Appreciation Day
National I LOVE My Feet Day
National Nonprofit Day
National Thrift Shop Day
National Vanilla Custard Day
August 17th Horoscope Sign is Leo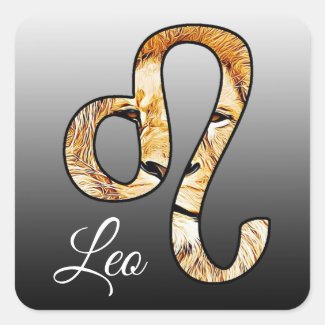 Date range: July 23 – August 22
Element: Fire
Quality: Fixed
Color: Gold, Yellow, Orange
Day: Sunday
Ruler: Sun
Lucky Numbers: 1, 3, 10, 19
Traits: Leos are compassionate, caring, warmhearted people but also be arrogant, self centered and stubborn.
Famous Leos: Jennifer Lopez, Barack Obama, Sandra Bullock, Daniel Radcliffe, Alfred Hitchcock, Ben Affleck, Mila Kunis. Shaun Mendes, Kylie Jenner, Cole Sprouse, Demi Lovato, Jennifer Lawrence, Tom Brady, Dua Lipa, Olivia Holt and Maia Mitchell, Paul Wesley, Chris Hemsworth.
August 17th Trivia
Below is a list of historical events, famous birthdays, and other random trivia from August 17th.
1668 – A magnitude 8.0 earthquake causes 8,000 deaths in Anatolia, Ottoman Empire.
1786 – Davy
Crockett, American soldier and politician is born in North Carolina.
1862 – The Dakota War of 1862 begins in Minnesota as Lakota warriors attack white settlements along the Minnesota River.
1893 – Mae West, American actress, playwright, and screenwriter in California was born in Bushwick, New York, NY.
1907 – Pike Place Market, a popular tourist destination and registered historic district in Seattle opens for the first time.
1908 – Fantasmagorie, the first animated cartoon, created by Émile Cohl, is shown in Paris, France.
1943 – Robert De Niro, American-Italian actor was born in Greenwich Village, New York, NY.
1945 – The novella Animal Farm by George Orwell is first published.
1953 – The first meeting of Narcotics Anonymous takes place, in Southern California.
1958 – Pioneer 0 is launched using the first Thor-Able rocket and fails. This was the first attempted launches beyond Earth orbit by any country.
1959 – Quake Lake is formed by the magnitude 7.5 1959 Hebgen Lake earthquake near Hebgen Lake in Montana.
1960 – Sean Penn, American actor was born in Santa Monica, CA.
1969 – Donnie Wahlberg, American singer-songwriter, actor and producer was born in Boston Mass.
1969 – Kelvin Mercer, American rapper, songwriter and producer was born in The Bronx, NY.
1974 – Giuliana Rancic, American-Italian reporter was born in Naples, Italy.
1978 – Double Eagle II becomes first balloon to cross the Atlantic Ocean when it lands in Miserey, France near Paris, after launching from Presque Isle, Maine.
1991 – The #1 song on the Hot 100 Billboard was, "(Everything I Do) I Do It For You," by Bryan Adams.
1998 – US President Bill Clinton admits in taped testimony that he had an "improper physical relationship" with White House intern Monica Lewinsky and also admits he lied to the public about it.
2008 – Michael Phelps, American swimmer,  becomes the first person to win eight gold medals at one Olympic Games.
Thank you to our sources for info and graphics: Wiki, Pixabay and Checkiday.
Tomorrow
Get Personalized Baby Shower Buttons
on Zazzle