January 10th Holidays, Horoscope and History

All About January 10th
Welcome to Time for the Holidays! Today we will talk about January 10th daily holidays, horoscope and history. We will talk about everything from the history of each holiday, to your horoscope personality traits, to famous birthdays and historical events that took place today. We hope you find it interesting. If it's your birthday make sure to tell us in the comments below so we can wish you a Happy Birthday!

All About January 10th
Holidays, Horoscope and Trivia
January 10th Holidays
Here is a list of holidays that fall on January 10th. Look down the list and see if anything catches your eye.
Houseplant Appreciation Day
Houseplant Appreciation Day was established by The Gardener's Network. Celebrated on January 10th of each year, it is a day to pay attention to the beauty that houseplants bring to your home. 

National Bittersweet Chocolate Day
How sweet chocolate is depends mostly on the percentage of cacao and sugar that the chocolate contains. As the cacao percentage increases, the chocolate flavor will be more intense. Bittersweet chocolate contains less sugar than semisweet and is called for in recipes that are looking for a very chocolatey flavor. Here is a recipe that calls for bittersweet chocolate: Bittersweet Chocolate Brownies

National Cut Your Energy Costs Day
National Cut Your Energy Costs Day was first established by the Canadian Energy Efficiency Alliance. It is now observed in throughout the world, including the U.S and the UK, where the media often choose this day to publish energy-saving tips for their readers.

Peculiar People Day
This day is to honor people who are eccentric. If you or someone you know are a little bit weird, you are probably also make a difference in other people's lives! It's not the normal average Joe's that change the world. It's the quirky artists, creative stylists and those not afraid of being different that indeed change things!
Save the Eagles Day
Save the Eagles Day originated in the Village of Ridgefield Park, New Jersey in 2015 as a result of an effort to save a pair of nesting bald eagles. Late in 2014, Skymark Development Corp of Paramus brought a study forth arguing that a landfill near where the eagles nested posed health risks. An eagle couple named Alice and Al, had nested along Overpeck Creek for several years. When the developer proposed a solution that included removing the tree the eagles nested in, the community and the Bergen County Audubon Society organized Save the Eagles Day on January 10, 2015. Eventually, they came to an agreement to preserve an area of the land as an eagle park. Alice and Al continued to live out their days in Ridgefield Park and fly over the residents there. See pictures and read more about Alice and Al here. 
Holidays to Share on Social Media
A Quick Video about January 10th
January 10th Horoscope Sign is Capricorn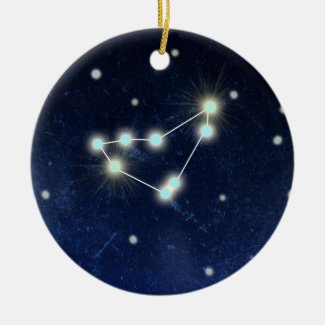 Time period:
 December 21 – January 20
Element
: Earth
Quality:
 Cardinal
Ruling planet: 
Saturn
Symbol:
 Sea-Goat
Sign ruler:
 Saturn, Uranus
Birthstone:
 Garnet
Lucky Numbers:
 4, 8, 13, 22
Personality Traits:
Responsible, leaders, disciplined, independent,  loyal, stubborn, bossy, condescending.
January 10th Famous Birthday's are
1945 – Rod Stewart, Singer-songwriter was born in  Highgate, London, United Kingdom. He went on to make big hits such as Do Ya Think I'm Sexy and Maggie.
1949 – George Foreman, American professional boxer was born in Marshall, TX.
1953 – Pat Benatar, American singer-songwriter 80's icon was born in Greenpoint, New York City, NY going on to make big hits  such as Love is a Battlefield, Hit Me with your Best Shot, We Belong and many more.
 .
January 10th Trivia
49 BC – Julius Caesar crosses the Rubicon, signaling the start of a 5 year civil war as he uttered the now notorious phrase, "Alea lacta est" meaning the die is cast.
1974 – The movie, "The Exorcist," was the #1 movie.
1975 – Lucy In The Sky With Diamonds was the #1 song according to the Hot 100 Billboard.
1983 – The song, "Maneater," by  Daryl Hall and John Oates was the #1 song on the Hot 100 Billboard.
1983 – The movie, "Tootsie," starring Dustin Hoffmann was the #1  movie.
1984 –The United States and the Vatican established full diplomatic relations today for the first time in 117 years. A spokesman for the Reagan Administration says this actions was intended to improve communications at a time when Pope John Paul II has become increasingly involved in international affairs.
1990 – Time Warner is formed by the merger of Time Inc. and Warner Communications.
1990 – The song, "Another Day In Paradise," by Phil Collins was the #1 song on the Hot 100 Billboard.
1997 – The movie, "The Relic," was the #1 movie.
2016 – David Bowie, English singer-songwriter, producer, and actor passes away from liver cancer.
2021 – Vice President Mike Pence announces he plans to attend the inauguration of President-elect Joe Biden and Vice President-elect Kamala Harris.
2021 – Queen Elizabeth II and her husband Prince Philip received their initial doses of a COVID-19 vaccine.
2021 – Buffalo Bills win 1st playoff game in 25 years over the Colts.
Back to January Holidays
Valentine's Day Cards