January 11th Holidays, Horoscope and History

All About January 11th
Holidays, Horoscope and History
Welcome to Time for the Holidays! If it's your birthday please tell us below so we can wish you a Happy Birthday! Below we will talk about today's historical events, horoscope traits for Capricorns, the meaning behind today's daily holidays and observances. We hope you find some information interesting. Have a great day!

January 11th Holidays
Look through the holiday list below for January 11th and see if there is anything you'd like to celebrate today.
Cigarettes are Hazardous to Your Health Day
We all know that smoking cigarettes is a risk to your health. if you need help quitting go to How to Quit Smoking. January 11th in 1964 was the very first government report by US Surgeon General Luther Terry warning that smoking may be hazardous to your health causing health conditions like lung cancer and heart disease.
Hot Toddy Day
A hot toddy a mixed drink made of liquor, water and honey, herbs and spices, and served hot. Here is a Hot Toddy Recipe for you. Visit our Hot Toddy Day Page.

International Thank-You Day
It's easy to take those around us for granted, but today is a day to recognize all the things people do for you and thank them.
Learn Your Name in Morse Code Day
Learn Your Name In Morse Code Day was created by  Brownielocks to stir up some interest in Morse Code, so it won't fade from existence. You can read more about it on Brownielocks website along with a fun Morse Code Translator where you can put in your name and see what it looks like in Morse Code. www.brownielocks.com/learnyournameinmcday.html. Also, stop by their Zazzle  Shop for some fun Morse Code merch!
Milk Day
January 11th commemorates the day that is said to be the first day of milk deliveries in glass bottles in the United States. Alexander Campbell of the New York Dairy Company professed to the New York State Senate that his company was the first to make these deliveries in 1878. In 1915, The International Association of Milk Inspectors submitted a request to Congress in October of 1915 for a resolution naming an observance of National Milk Day.
National Human Trafficking Awareness Day
In 2012, President Barack Obama designated January as National Slavery and Human Trafficking Awareness month with January 11th as National Human Trafficking Awareness Day. Throughout January Blue Campaign hosts several special events and educational activities. Blue Campaign's largest initiative is #WearBlueDay on January 11th. To raise awareness of human trafficking, we invite the public to take photos of themselves, friends, family, and colleagues wearing blue clothing and share them on social media – Facebook, Twitter, and Instagram – along with our hashtag.  You can learn more about this history of this day  www.endslaverynow.org and to report any suspicious case which might be human trafficking or if you need help yourself please www.dhs.gov/blue-campaign/wearblueday for hotline numbers to get help.
National Step in a Puddle and Splash Your Friend Day
We all have those nostalgic memories from our youth of seeing a puddle and running full force and jumping into it. How fun to just let go and be free, and splash! Make a mess! Don't be afraid of a little water! So today if confronted with a mud puddle, you know what to do!
Secret Pal Day
It was hard to find a lot of info on this day. If  you do know some of the history behind this holidays let us know in the comments below. It seems that this is a day to celebrate friends. But to do it anonymously. So send someone flowers or a nice card today but don't sign your name. Just let them know that somebody appreciates them.
Memes to Share on Social Media
Watch a Quick Video about January 11th
January 11th Horoscope Sign is Capricorn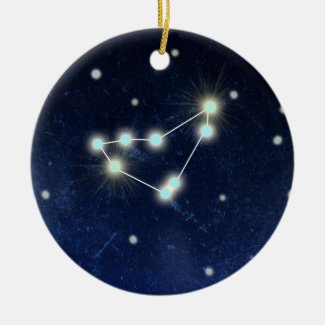 Time period:
 December 21 – January 20
Element
: Earth
Quality:
 Cardinal
Ruling planet: 
Saturn
Symbol:
 Sea-Goat
Sign ruler:
 Saturn, Uranus
Birthstone:
 Garnet
Lucky Numbers:
 4, 8, 13, 22
Personality Traits:
 Responsible, leaders, disciplined, independent,  loyal, stubborn, bossy, condescending.
Most Compatible With:  Taurus, Virgo, Scorpio and Pisces.
Least compatible With:  Aries and Libra.
January 11th Famous Birthdays
1964 – Yolanda Hadid, American-Dutch television personality and Lyme disease activist was born in Papendrecht, Netherlands. You might recognize Yolanda from being on reality-television show The Real Housewives of Beverly Hills. She is also mom to model daughters Gigi and Bella, and son Anwar Hadid.
1971 – Mary J. Blige, American singer-songwriter was born in The Bronx, NYC, NY. She has the hits Everything, Family Affair, Mary Jane, We Got Hood Love and many more.
1989 – Jedidiah Goodacre,  Canadian actor known for his roles as Chad Charming in Descendants was born in Petrolia, Canada.
January 11th Trivia
1908 – Grand Canyon National Monument is created. After making multiple visits to the area, Theodore Roosevelt declared the Grand Canyon a National Monument in 1908.
1922 – Insulin was discovered by Sir Frederick G Banting, , Charles H Best and JJR Macleod at the University of Toronto in  1921 and it was subsequently purified by James B Collip. On January 11th in 1922, Leonard Thompson, a 14-year-old boy with diabetes, was expected to die at the Toronto General Hospital. He was given the first ever injection of insulin. The first injection was not pure and he suffered an allergic reaction. So, over the next 12 days, Collip worked non stop to improve the ox-pancreas extract, and a second dose was injected on the January 23rd. It was a success! This time there were no side effects and it eliminated the glycosuria sign of diabetes. In these times children were kept in large wards in bed while in a coma and dying from Diabetes. After the successful first inoculation, Banting, Best, and Collip went from bed to bed, injecting an entire ward with the new purified extract. Before they had reached the last dying child, the first few had already awakened from their coma. You can read more on this awesome medical advancement  here. 
1935 – Amelia Earhart becomes the first person to fly solo from Hawaii to California, a dangerous 2,408-mile flight.  It was approximately a 19-hour flight across the Pacific. Ten fliers before her had tried and died trying to make the same dangerous flight. Earhart says about this flight, "I wanted the flight just to contribute. I could only hope one more passage across that part of the Pacific would mark a little more clearly the pathway over which an air service of the future will inevitably ply."—Amelia Earhart
1941 – Comedian Stan Laurel and actress Virginia Ruth Rogers remarry for the 2nd time.
1957 – John "Jack" Gilbert Graham was an American mass murderer who killed 44 people aboard United Airlines Flight 629 near Longmont, Colorado, using a dynamite time bomb he snuck into his mom's suitcase, was executed in the gas chamber at the Colorado State Penitentiary. On November 1st in 1955, a DC-6B aircraft took off from Denver's Stapleton Airport at 6:52 p.m., headed for Portland, Oregon. Eleven minutes into the flight the plane blew up. This was one of the first attacks on a commercial airliner in the US up to this point. The explosion killed all 44 people on board,  a five-person crew, 39 passengers, including a 13-month-old boy. The reason, was simply and sadly that Graham was mad at his mom, so he packed her suitcase with 25 sticks of dynamite. After he drove his mom to the airport he set a timer on the bomb to 90 minutes and took the luggage to the United counter.  At the airport, Graham stopped by a vending machine a paid $1.50 for the trip insurance policy of $37,500 in his  mother's name, and named himself the beneficiary. Read full story here.
1962 – An avalanche on Huascarán in Peru on the slopes of an extinct volcano kills more than 4,000 people.  On the evening of January 10, and early morning of January 11th,  the edge of a giant glacier suddenly broke apart and was set sliding down the mountain. The block of ice was the size of two skyscrapers and weighed approximately 6 million tons. The towns below were said to hear the noise of it falling down the mountain. There was normally a 30 minute gap between the sound of the ice cracking off and an avalanche, giving  people time to seek higher ground. But sadly, this time, the avalanche traveled nine-and-a-half miles in only seven minutes burying several towns under 40 feet of ice, mud, trees, boulders and debris. Only a handful of people in each town survived. The avalanche ended at the Santa River, where it stopped the water flow, causing flooding in nearby areas. Nine towns and seven smaller villages were destroyed.
1969 – The #1 movie was, "Oliver."
1972 – East Pakistan renames itself Bangladesh.
1978 – The #1 movie was, "Saturday Night Fever," starring John Travolta.
1980 – The song, Please Don't Go by KC And The Sunshine Band was #1.
1986 – The Gateway Bridge, Brisbane, Queensland, Australia is officially opened.
1988 –  The song,  So Emotional by Whitney Houston was the #1 song.
1990 – The song, Another Day In Paradise by Phil Collins was the #1 song.
1992 – The #1 movie was, "The Hand That Rocks the Cradle." This movie was about a lady who stalked a family of a wife who turned in her husband doctor for sexual assault. When he commits suicide the wife takes revenge on the lady who she perceived ruined hers.
1998 – US female Figure Skating championship won by Michelle Kwan.
2002 – The first detainees to arrive at Guantanamo Bay were twenty Afghan Taliban and al Qaeda captives that were led off a C-141 transport plane in shackles by U.S. military personnel. They were first held in outdoor 6 x 8 ft cement and wood cells until permanent cells were ready. They were shackled and wearing  turquoise blue face masks, orange ski caps and fluorescent orange jumpsuits, their hands in manacles. Guantanamo Bay was established by US President George W. Bush's administration in 2002 during the War on Terror following the September 11, 2001 attacks.  As of January 2021, 731 of the 780 people detained were transferred, 40 remain and 9 died while in custody. There is a lot of debate on whether this camp is humane and whether the prisoners are treated fairly or not. Many arguing these people are terrorists and don't deserve many of the same rights as people who aren't. Read more here. 
2007 – Author J. K. Rowling finishes the 7th and last Harry Potter novel in room 552 of the Balmoral Hotel, Edinburgh.
2010 – Simon Cowell leaves "American Idol" after a feud with Idol executive producer, Simon Fuller about how similar X-Factor was to American Idol.
2012 – 2012 38th People's Choice Awards went to Katy Perry winning five out of seven nominations, including Favorite Female Artist. Johnny Depp & Emma Stone win Favorite Movie Star and Nathan Fillion in Castle & Nina Dobrev in Vampire Diaries win Best TV Drama.  Supernatural also won two awards, including Favorite Network TV Drama. Favorite Comedic Movie Actor went to Adam Sandler.
2015 – Millions of people and at least 40 world leaders gathered in Paris in an act of solidarity for a unity march in response to a series of terror attacks. You might remember these attacks where several people were killed at a magazine office and grocery store. Read more about the attacks here. 
2015 – Anita Ekberg,  Swedish actress,  known for her role in  La Dolce Vita, died due to complications from a lingering illness.
2017 – U.S. intelligence chiefs present President-elect Donald Trump with a summary of unsubstantiated reports that Russia had compromising information about him.
2017 – The New York Times reported that 21st Century Fox,  paid  Juliet Huddy a big payout in exchange for an agreement not to sue over her allegation that Bill O'Reilly, made unwanted sexual advances in 2011 and derailed her career when she rebuffed them.
2021 – The US House of Democrats starts the second impeachment against Donald Trump for "incitement of insurrection" in his role in last week's deadly US Capitol attack.
2022 – A very large fossil of a lizard, estimated to be180 million-year-old was found in a UK reservoir. [CNN]
2022 – A US quarter featuring the late Maya Angelou has went into circulation, making the legendary poet and activist the first Black woman ever to appear on the coin. [CNN]
Back to January Holidays
Valentine's Day Cards