April 1st Holidays, Horoscope and History

All About April 1st
Holidays, Horoscope and History
Welcome to Time for the Holidays! Happy April 1st everyone! If it's your birthday today, then tell us below in the comments so we can wish you a Happy Birthday!  Today we will discuss the history behind today's daily holidays and observances. We will go into your horoscope sign Arie's traits. We will touch on today's history including historical events, celebrity birthdays, popular movies and songs and other random trivia from April 1st. Hope you find something interesting and learn something today!

April 1st Holidays
Everyone knows about April Fools Day but did you know it is also all these days today?
April Fools' Day
So let's hear the jokes you plan on pulling today! Or that have been pulled on you We want to know, we all need a laugh these days. ❤

Assyrian New Year
Kha b-Nisan, Ha b-Nisin, or Ha b-Nison, also known as Resha d-Sheta and as Akitu, or Assyrian New Year, is the spring festival among the indigenous Assyrians of northern Iraq, northeastern Syria, southeastern Turkey and northwestern Iran, celebrated on the first day of April.

Boomer Bonus Day
It's a day where Baby Boomers (a person who was born between 1946 and 1964 ) get a special price on their purchases. It's a nice way to say "Senior Discount."

Edible Book Day
The International Edible Book Festival is an annual event usually held on April 1st. The global event has been celebrated since 2000 in various parts of the world, where "edible books" are created, displayed, and then eaten. The official website says that the International Edible Book Festival is held to commemorate "the birthday of French gastronome Jean Anthelme Brillat-Savarin (1755–1826), noted for his book Physiologie du goût, a witty meditation on food". From the pictures we looked at it appears some people make cakes that actually look like books and others make cakes based on a scene from the book. Check out some pictures here. 

Fossil Fools Day
Fossil Fools Day is an environmental demonstration day observed every April 1st. The name is a play on the term fossil fuels and April Fools' Day. Fossil Fools Day began in 2004 with coordinated actions across the United States and Canada and has now spread around the world. These events oppose energy derived from fossil fuels, promote education about alternative sources of energy, and encourage support for climate justice, strong legislation, corporate responsibility and a clean renewable energy future.

International Tatting Day
April 1st is the International Tatting Day.  And no, it is not the day to finally get that tattoo you have been wanting. Tatting is the skill of making delicate, elegant tatted lace. Watch this video on Tatting for Beginners. 

Lupus Alert Day
Every April 1st is Lupus Alert Day. This day is dedicated to learning more about the mysterious illness called Lupus. Lupus is an autoimmune disease that  can affect the joints, skin, kidneys, blood cells, brain, heart, and lungs.
Symptoms can include fatigue, joint pain, rash, and fever. These can randomly flare-up and then improve again. There is no known cause of cure for Lupus. Learn more at Lupus.org. 
National Atheist's Day
There are over 7 billion people on the planet. There are about 142 million Atheists. National Atheists Day actually came about in a funny way. A hoax story was published in 2003 on the internet. This fictional story said an atheist from Florida requested local American Civil Liberties Union's help and registered a case about discrimination imposed on atheists by Christian and other religious festivals and said atheists don't have any holiday to observe. To this, the judge answered that April 1st that is  was the holiday for the atheists. Readers believed this spoof story when it was initially published online and assumed that April 1st was declared as Atheist Day. So now, every April 1st Atheists celebrate Atheist's Day. Since there are so many Christian and other religious holidays, they also celebrate on March 23rd too.
National One Cent Day
The first US one-cent coin was produced by a private mint in 1787. Benjamin Franklin designed it. On one side, it said "Mind Your Business" and the other "We Are One." This coin was made of 100% copper was larger than today's penny and came to be known as the Fugio cent. From there the penny made a couple changes. The one-cent coin was made smaller in the 1850s to make the currency more economical and easier to handle.  In 1856, the mint produced the Flying Eagle cent with a wreath on the other side. This coin was changed again with the Indian Head cent in 1859, which quickly became popular and remained in circulation for decades. As of today, the one-cent coin is made of copper and zinc and has borne the image of President Abraham Lincoln since 1909.  From 1959  to 2008, the reverse featured the Lincoln Memorial. Four different reverse designs in 2009 honored Lincoln's 200th birthday depicting various scenes from his lifetime, and a new, permanent reverse – the Union Shield – was introduced in 2010. So Happy One Cent Day, a good day to learn the history of the penny.

National Sourdough Bread Day
Every April 1st is National Sourdough Bread Day. This day recognizes one of the world's oldest leavened breads. Sourdough is produced through the process of long fermentation of the dough using lactobacilli and yeasts. The lactic acid produced by the lactobacilli gives it a more sour taste and improved keeping qualities. Doesn't sound to appetizing but it is! Check out this Recipe. 
Reading is Funny Day
Did you know along with the Bible, that a book of jokes was one of the first books ever printed? Today is a good day to teach your children that reading can be just as fun as movies or video games. Get them a funny book and let them see that reading can be fun and silly too!
 St. Stupid Day
The Saint Stupid's Day Parade is an annual parade in San Francisco that takes place every April 1 It was founded by Ed Holmes (Bishop Joey of the First Church of the Last Laugh in the late 1970s with the understanding that one of the unifying bonds in society is stupidity. The parade includes free lunch, confetti, flags and costumes. Learn more here. 
Lupus Awareness Items
April 1st Horoscope Sign is Aries
Time period: March 21 – April 19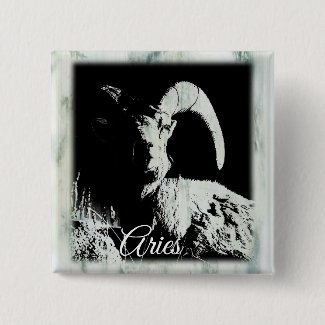 Birthstones:
Topaz, Aquamarine, Jasper, Heliotrope, Diamond
Spirit Color: Red
Flower: Thistle & honeysuckle
Romantic Compatibility: Sagittarius
Traits: Independent, passionate, competitive, perfectionists, honest, energetic, sexy but can be closed minded, uncompromising and honest to a fault.
Get Your Easter Baskets Now!
April 1st Trivia
Today's history and other random trivia. 
If you were born today you are an Aries.
1891 – The Wrigley Company is founded in Chicago, Illinois.
1924 – Adolf Hitler is sentenced to five years imprisonment for his participation in the "Beer Hall Putsch" but spends only nine months in jail.
1932 – Debbie Reynolds, American actress was born in Los Angeles, CA.
1960 – The TIROS-1 satellite transmits the first television picture from space.
1961 – Susan Boyle, a Scottish singer who came to international attention when she appeared as a contestant on the TV programme Britain's Got Talent, was born today.
1973 – Rachel Anne Maddow, an American television host, liberal political commentator, and author was born in Castro Valley, CA.
1979 – Iran becomes an Islamic republic by a 99% vote, officially overthrowing the Shah.
1980 – Randal Keith Orton is an American professional wrestler was born today.
2001 – Same-sex marriage becomes legal in the Netherlands, the first contemporary country to allow it.
2004 – Google announces Gmail to the public.
2021 – Coronavirus cases hit 129, 000,000 infected and 2,820.000 deaths worldwide.
2021 – Stock market numbers are reaching record highs. [Yahoo]
Stop by the April Holiday Merchandise Shop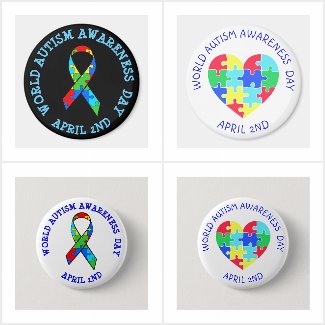 Back to the April Holidays List