April 23rd Holidays, Horoscope and History
All About April 23rd
Welcome to our page for April 23rd! Thanks for stopping by Time for the Holidays! We have listed everything we could find about April 23rd such as celebrity birthdays, historical events, holidays, horoscope information and must more. Check it out!

April 23rd Holidays
Check out all the holidays that are to be celebrated on today, April 23rd! Grab a cheesecake, pack it in a picnic basket, grab your partner and celebrate today! ♥
English Language Day
UN English Day is observed annually on the 23rd April. The event was established by UN's Department of Public Information in 2010 "to celebrate multilingualism and cultural diversity as well as to promote equal use of all six official languages throughout the Organization".

German Beer Day
On April 23 in 1516, Germany's famous "Reinheitsgebot" or "beer purity law" was enacted. The law, which is still applied today by the way, says that only specific ingredients can be used in beer, specifically water, hops, yeast and barley. Learn more at www.statista.com/chart/13606/german-beer-day/.

 Impossible Astronaut Day
Impossible Astronaut Day is on April 23 and it is a day on which all the biggest fans of the super-hit sci-fi series "Doctor Who" celebrate the airing of season six, episode one of the show which was called (drumroll please) "The Impossible Astronaut".  On this episode a new alien monster was introduced called the Silence. As soon as someone looks away from these alien monsters they forget they had ever seen one. So to remind themselves that they had, they would put tally marks on their skin. So to celebrate Impossible Astronaut Day, Whovians put these marks on their bodies, and when someone asks why it's there, they pretend they don't know. 

 International Nose Picking Day
Ok today is one of those daily holidays that we might not want to participate in. I am gagging just writing this. If you choose to honor this day, please do so in private. Thank you much!
Pixel-Stained Technopeasant Day
April 23 is International Pixel-Stained Technopeasant Day. The purpose of the day is to encourage writers to post "professional quality" works for free on the internet. This day was declared in 2007, by author Jo Walton who said, "On this day, everyone who wants to, should give away professional quality work online. It doesn't matter if it's a novel, a story or a poem; it doesn't matter if it's already been published or if it hasn't. The point is, it should be disseminated online to celebrate our 'technopeasanthood.'"
 Lover's Day
So not sure why April 23rd is Lover's Day or what makes it different from Valentine's Day. Some sites suggest it is related to today being St. George's Day but when we looked into what that was, it really makes no sense as that is honoring the death of St. George. So anyways, if you need a reason to celebrate your partner, today is another day to do it! (literally)
 National Cherry Cheesecake Day
I don't know that anyone needs a special day to celebrate Cherry Cheesecake. This should be celebrated daily! But anyways, here is a recipe for you to try today!
National Lost Dog Awareness Day
National Lost Dog Awareness Day increases awareness concerning missing dogs and celebrates reunions. Through networks of shelters, veterinaries, social media, and other media sources, many lost canines and families reunite. Check out this all volunteer organization,  Lost Dogs of America and see if there is anything you can do to help.
National Picnic Day
Today is a great day to pack up a lunch in a paper bag or basket and head to the park, the lake or your favorite spot to enjoy a day outside with family and friends.  When was the last time you had a picnic? And tell us below, what is your favorite foods to pack for a picnic?
National Zucchini Bread Day
It's never a bad day to make Zucchini Bread. Maybe today would be a good day to make one for your family, a neighbor or bring a loaf to work to share with co-workers. Here is a recipe for you to try out!
Saint George's Day
Saint George's Day, also called the Feast of Saint George, is the feast day of Saint George as celebrated by various Christian Churches and by the several nations, kingdoms, countries and cities of which Saint George is the patron saint including Bulgaria, England, Georgia, Portugal, Spain. St George was born sometime near the year 280 in what is now Turkey. He was a soldier and rose up through the ranks of the Roman army, eventually becoming a personal guard to the Emperor Diocletian. He was executed for being a Christian on April 23, 303, and is buried in the town of Lod in Israel. Folklore suggests that he slayed a dragon that would ask for human sacrifices once a year and other animal sacrifices throughout the year.

Slay a Dragon Day
See the above holiday, Saint George's Day.
Spanish Language Day
UN Spanish Language Day is observed annually on April 23rd. The event was established by UN's Department of Public Information in 2010 to seeking "to celebrate multilingualism and cultural diversity as well as to promote equal use of all six of its official working languages throughout the organization". Learn More.

Take a Chance Day
Today, April 23rd is a great day for you to break free from your usual routine and take a chance on something you always wanted.
Talk Like Shakespeare Day
William Shakespeare was born on On April 23rd and today encourages us to speak like the Bard and the characters in his plays. 
World Book and Copyright Day
Every April 23rd is World Book Day. Organized by the United Nations Educational, Scientific and Cultural Organization (UNESCO) as a day to promote reading, publishing, and copyright.

World Book Night
Presented by The Reading Agency in partnership with Specsavers, April 23rd is World Book Night, an annual celebration of books and reading that brings people from all backgrounds together to inspire others to read more.
'
Zodiac Sign for April 23rd is Taurus
Taurus is the second astrological sign in the present zodiac. The Sun is in the sign of Taurus.
Time period: April 20 – May 21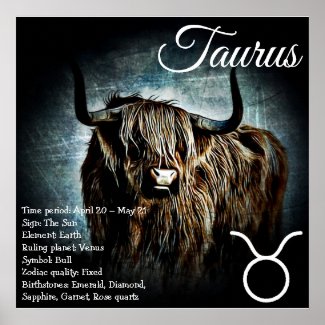 Element: Earth
Ruling planet: Venus
Symbol: Bull
Zodiac quality: Fixed
Birthstones: Emerald, Diamond, Sapphire, Garnet, Rose quartz
You also share an April 23rd Birthday with:
1928 – Shirley Temple was born in Santa Monica, CA.
1939 – Lee Majors, American film actor, known for his role as, "The Six Million Dollar Man," was born in Wyandotte, MI.
1949 – Joyce DeWitt, American actress known for her role as Janet on the tv sitcom, Three's Company, was born in Wheeling, WV.
1954 – Michael Moore, American filmmaker was born in Flint, MI.
1959 – Valerie Bertinelli, American actress was born in Wilmington, DE.
1961 – George Lopez, American comedian, actor, and talk show host is born in Los Angeles, CA.
1977 – John Oliver, Comedian was born in Erdington, Birmingham, United Kingdom.
1977 – John Cena, American Wrestler was born in West Newbury, MA.
1984 – Jesse Lee Soffer American actor is born in Ossining, NY. You know him from Chicago PD, Chicago Fire and As The World Turns.
1995 – Jelena Noura "Gigi" Hadid, American fashion model was born in Los Angeles, CA. She recently just became a mom along with her boyfriend Zayn Malik. Many will know her mom also, Yolanda Hadid.
2021 – Trending on Twitter #HarryStyles after he brought a handbag with him on The Late Late Show with James Corden as they  joked about some secret moment when James found Harry behind a dumpster behind a diner. Any guesses to what he may have been doing?
April 23rd Trivia
A list of today's historical events, trivia and famous birthdays.
Some conspiracist believe the end of the world will start on April 23rd, 2018. [Source] They were wrong.
1564 – William Shakespeare died in Stratford-upon-Avon, England. 
1635 – The first public school in the US, Boston Latin School, is founded in Boston. [Source]
1661 – King Charles II of England, Scotland and Ireland is crowned in Westminster Abbey. [Source]
1914 – First baseball game at Wrigley Field, then known as Weeghman Park, in Chicago. [Source]
1951 – The #1 movie was, "At War with the Army," starring Dean Martin and Jerry Lewis.
1966 – The #1 movie was, "Doctor Zhivago."
1970 – The #1 song on the Hot Country Songs Billboard was, "Is Anybody Goin' To San Antone," Charley Pride.
1986 – The #1 song on the Hot 100 Billboard was, "Kiss," by Prince.
1989 – The #1 movie was, "Pet Sematary."
2005 – The first ever YouTube video, titled "Me at the zoo", was published by user "jawed". [Source]
2018 – The #1 song on the Top 40 Billboard was, " Meant To Be," by  Bebe Rexha & Florida Georgia Line.