April 26th Holidays, Horoscope and History

All about April 26th
Welcome to Time for the Holidays! Thanks for stopping by! Today we will be talking about April 26th history of today's Holidays,  today's Horoscope and today's Trivia and History.
April 26th Holidays 
Welcome to Time for the Holidays! Here is a list of today's holidays and Observances.
Audubon Day
On April 26th each year, National Audubon Day honors the birth of John James Audubon who was born on April 26, 1785. John James Audubon was an American ornithologist, naturalist, and painter. His combined his interests in art and ornithology made a complete pictoral record of all the bird species of North America. His major work, a color-plate book entitled The Birds of America.
Get Organized Day
Today is a day to get your things in order and get organized!
Hug a Friend Day
Today, April 26th is Hug a Friend Day! Did you know that hugging provides an emotional response through the release of chemicals in the brain and can increase levels of serotonin and endorphins providing a general feeling of well-being. So find a friend and hug them today!
Hug an Australian Day
Hug an Australian Day is actually a copyrighted holiday launched by Thomas and Ruth Roy, who are the co-founders of Wellcat.com. The day was launched by the pair simply with the goal "to show our great appreciation for all the love and support the Aussies have given us over the years"
National Dissertation Day
National Dissertation Day is observed on April 26 every year and serves as an annual reminder for students to get back on track and complete their dissertation.
National Help a Horse Day
National Help a Horse Day on April 26th each year encourages horse lovers and advocates to join forces and protect abused and neglected horses. The day raises awareness of the need for horse sanctuaries and rescues. Here are some ways you can help horses: www.horseillustrated.com/help-a-horse-day-2020
National Kids and Pets Day
The bond between a child and their pet is an important one. National Kids and Pets Day is celebrated every April 26th and is a reminder to picking the right pet for your family, because a pet is a lifelong bond and responsibility.
National Pretzel Day
National Pretzel Day began in 2003 when Pennsylvania Governor Ed Rendell declared April 26th "National Pretzel Day" to acknowledge the importance of the pretzel to the state's history and economy. Well, who doesn't love pretzels? Dipped in cheese with the big chunks of salt, yummy! Enjoy a pretzel today!
National Richter Scale Day
National Richter Scale Day on April 26th each year honors the birth of the Richter Scale inventor, Charles F. Richter on April 26, 1900. The Richter Scale is a numerical scale for expressing the magnitude of an earthquake on the basis of seismograph oscillations.
National Static Cling Day
We are not sure why anyone would want to celebrate static cling, but here we are, on April 26th which is National Static Cling Day, so somebody loves it!
 World Intellectual Property Day
World Intellectual Property Day is observed annually on April 26th.  The event was established by the World Intellectual Property Organization (WIPO) in 2000 to "raise awareness of how patents, copyright, trademarks and designs impact on daily life" and "to celebrate creativity, and the contribution made by creators and innovators to the development of societies across the globe". They chose April 26th because it is the date for World Intellectual Property Day because it coincides with the date on which the Convention Establishing the World Intellectual Property Organization entered into force in 1970.


April 26th Zodiac
Taurus is the second astrological sign in the present zodiac. The Sun is in the sign of Taurus.
Time period: April 20 – May 21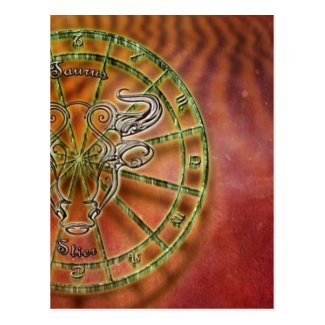 Element: Earth
Ruling planet: Venus
Symbol: Bull
Zodiac quality: Fixed
Birthstones: Emerald, Diamond, Sapphire, Garnet, Rose quartz
Famous Tauruses: Dwayne Johnson, Queen Elizabeth II, Megan Fox, George Clooney, Adele, Mark Zuckerberg, Shakespeare, David Beckham, Princess Charlotte of Cambridge
April 26th Zodiac
121 – Marcus Aurelius, Roman emperor was born.
1319 – King John II of France was born.
1564 – Playwright William Shakespeare is baptized in Stratford-upon-Avon, Warwickshire, England.
1865 – During the American Civil War Confederate General Joseph E. Johnston surrenders his army to General William Tecumseh Sherman at the Bennett Place near Durham, North Carolina. Also the date of Confederate Memorial Day for two states.
1962 – NASA's Ranger 4 crash landed on the moon on April 26, 1962, making it the first American spacecraft to reach the moon. [source]
1970 – Melania Trump, Slovene-American model; First Lady of the United States; wife of US President Donald Trump was born.
1971 – The #1 song was, "Just My Imagination," by  The Temptations.
1980 – Channing Tatum, American actor and producer was born in Cullman, AL.
1981 – Dr. Michael R. Harrison of the University of California, San Francisco Medical Center performs the world's first human open fetal surgery.
1983 – Jessica Lynch, American soldier and POW was born.
1984 – The  # 1 movie was, "Police Academy."
1986 – The #1 song was, "Kiss," by Prince.
1986 – A nuclear reactor accident occurs at the Chernobyl Nuclear Power Plant in the Soviet Union (now Ukraine), creating the world's worst nuclear disaster.
1989 – The deadliest tornado in world history strikes Central Bangladesh, killing upwards of 1,300, injuring 12,000, and leaving as many as 80,000 homeless.
1991 – Seventy tornadoes break out in the central United States. Before the outbreak's end, Andover, Kansas, would record the year's only F5 tornado.
1992 – The #1 movie was, "Basic Instinct," starring Sharon Stone.
2016 – Harry Wu, Chinese human rights activist passed away.
Mother's Day Gifts on Zazzle