April 27th Holidays, Horoscope and History


Did you ever wonder about the history of you birthday. Well here is a collection of information including celebrity birthdays, historical events, holidays and a bunch of other trivia.
April 27th Holidays
Thank you for stopping by to find out the daily holidays that fall on April 27th!
Babe Ruth Day
In 1946 Ruth was diagnosed with cancer. New York City hosted the first National Babe Ruth Day on April 27 in 1947.    On April 27, 1947, he attended the proclaimed Babe Ruth Day and spoke briefly to a crowd of almost 60,000 people at Yankee Stadium. "Babe" Ruth. was an American professional baseball player whose career in Major League Baseball spanned 22 seasons, from 1914 through 1935. Ruth began his MLB career as a star left-handed pitcher for the Boston Red Sox, but achieved his greatest fame as a slugging outfielder for the New York Yankees.

Matanzas Mule Day
On April 27, 1898 American naval forces bombarded the village of Matanzas in Cuba. The only casualty that day was a mule, now known as the Matanzas Mule. The mule was buried with full military honors.
Morse Code Day
Morse code systems was invented by US artist and inventor Samuel F.B. Morse during the 1830s for electrical telegraphy. It worked by transmitting electrical signals over a wire laid between stations. It was eventually adapted internationally and changed the way we communicated globally forever.

National Prime Rib Day
Today, April 27th is National Prime Rib Day so here is a recipe for you to try! Easy No Fuss Prime Ribs
National Tell a Story Day
National Tell A Story Day is a holiday that was first introduced to the public in 2009  by an entrepreneur named George Rafeedie and founder of Tell Your Story Communications—a marketing agency that uses storytelling to help make organizations successful. Stories can be powerful and evoke a lot of emotion. So sit down today and tell your children a story, or use story telling to get your points across and evoke empathy today.

April 27th Horoscope Sign is Taurus
Taurus is the second astrological sign in the present zodiac. The Sun is in the sign of Taurus.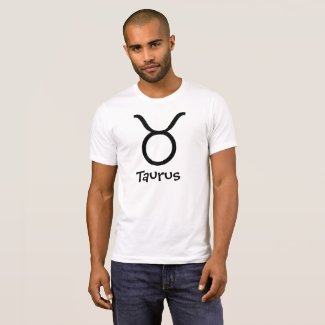 Time period: April 20 – May 21
Element: Earth
Ruling planet: Venus
Symbol: Bull
Zodiac quality: Fixed
Birthstones: Emerald
If you were born today you share a Birthday with:
1822 – Ulysses Simpson Grant , the  18th U.S. President was born.
1922 – Jack Klugman actor from the "The Odd Couple" was born.
1927 – Coretta Scott King, American author, activist, civil rights leader, and the wife of Martin Luther King Jr. An active advocate for African-American equality, she was a leader for the Civil rights movement in the 1960s, was born.
1932 – Casey Kasem radio host was born.
1951 – Ace Frehley American rock musician from the band, KISS was born.
1944 – Cuba Gooding Sr., American singer was born.
1959 – Sheena Easton, Scottish-American singer-songwriter, actress, and producer was born.
1988 – Lizzo, is an American singer, rapper, songwriter, and flutist. Born in Detroit, Michigan.
April 27th Trivia
629 – Shahrbaraz is crowned as king of the Sasanian Empire.
1296 – First War of Scottish Independence: John Balliol's Scottish army is defeated by an English army commanded by John de Warenne, 6th Earl of Surrey at the Battle of Dunbar.
1667 – John Milton, blind and poor, sells the copyright of Paradise Lost for £10.
1810 – Beethoven first composes Für Elise.
1865 – Worst Maritime Disaster in U.S. history happened on this day. A boiler explosion on the steamboat Sultana, near Memphis, killed 1,547 people. The Sultana was designed for a max capacity of 376 passengers, but was carrying 2,155 causing three of her four boilers exploded.
1882 – Ralph Waldo Emerson, American poet, philosopher. passes away from pneumonia.
1920 – The #1 movie was, "Dr. Jekyll and Mr. Hyde."
1974 – Ten thousand march in Washington, D.C., calling for the impeachment of U.S. President Richard Nixon.
1978 – Former United States President Nixon aide John D. Ehrlichman is released from an Arizona prison after serving 18 months for Watergate-related crimes.
1981 – Xerox PARC introduces the computer mouse.
1887 – The first U.S. Appendectomy George Thomas Morton removes the appendix of a 26-year-old patient.
1994 –  The first democratic general election in South Africa, in which black citizens could vote.
1963 – The #1 song was, "Can't Get Used To Losing You," by  Andy Williams.
1971 – The first black admiral in the U.S. Navy Capt. Samuel L. Gravely, Jr. is selected.
1978 – The #1 movie  was, "The Last Waltz."
1985 – The #1 movie was, "Stick," starring Burt Reynolds.
1985 – The #1 song was, "We Are The World," by USA For Africa.
1992 – The first woman Speaker of House for the British House of Commons,  Betty Boothroyd. was elected.
2006 – Construction begins on the Freedom Tower (later renamed One World Trade Center) in New York City.
2011 – The 2011 Super Outbreak devastates  Alabama, Mississippi, Georgia, and Tennessee when 205 tornadoes touched down on April 27 alone, killing more than 300 and injuring hundreds more.
2018 – The #1 song on the Hot Country Songs Billboard was, "Meant To Be," by  Bebe Rexha & Florida Georgia Line."
2020 – The news is being dominated by the stories of Covid spreading quickly through India.
---