April 28th Holidays, Horoscope and History
All About April 28th
Thank you for stopping by Time for the Holidays! We have listed a bunch of random information about this day for you, from  celebrity birthdays, to horoscope information to holidays and awarenesses for this day! Please read through and if it's your birthday today, then Happy Birthday to you!

April 28th Holidays
Biological Clock Day
The  circadian rhythm, also known as the "biological clock", regulates our important biological functions, such as the sleep-awakening cycle, hormone secretion, blood pressure and even metabolism.  Circadian rhythms are controlled by "clock genes" that carry the genetic instructions to produce proteins. These instructions control everything from when we sleep and rest, body temperature, heart activity, hormone secretion, blood pressure, oxygen consumption, and metabolism. They may even influence our mood, particularly in the form of wintertime depression known as seasonal affective disorder. According to Work Smart/Live Smart, "Our biological clock has three parts: a way to receive light, temperature or other input from the environment to set the clock, the clock itself, and genes that help the clock control the activity of other genes. This biological clock keeps working even when the we are removed from natural light.  But as soon as we see morning light our clock will reset to match the earth's 24-hour day."
National Blueberry Pie Day
Blueberry harvest begins in April and lasts until September so this is the perfect time to celebrate blueberry pies! Here is a recipe for you: Easy Blueberry Pie Recipe.
National BraveHearts Day
National BraveHearts Day on April 28th each year honors the bravery of families dealing with pediatric cancer. It also focuses on the bravery of children suffering from cancer and those who also care so deeply. You can help by donating here: braveheartsforkids.causevox.com
National Cubicle Day
Cubicles were first introduced in 1967 as a way to subdivide open office space and provide workers with a degree of privacy. Today challenged you to make your cubicle your own! Decorate it, give it a theme, add your style to you cubicle!
National Kiss Your Mate Day
Just do it, give 'em a big ole smooch!
National Great Poetry Reading Day
Great Poetry Reading Day is observed on April 28, 2021. It celebrates great poetry and the wonderfully talented poets who write them. You can take part by reading poetry, listening to poetry or writing your own poetry. Pick up a book by William Shakespeare, Edgar Allan Poe,  Robert Frost, Mark Twain, Emily Dickinson or T.S. Eliot and read their beautiful words. You might have noticed there is a lot of poetry holidays lately, well that is because April is National Poetry Month.
Pay it Forward Day
Pay It Forward Day is a global initiative that exists to make a difference by creating a huge ripple of kindness felt across the world. Visit: payitforwardday.com
National Superhero Day
Marvel employees created National Superhero Day on April 28, 1995 to celebrate everyone's favorite superhero.
Workers' Memorial Day
Workers' Memorial Day, also known as International Workers' Memorial Day or International Commemoration Day for Dead and Injured, takes place annually around the world on April 28, an international day of remembrance and action for workers killed, disabled, injured, or made unwell by their work. To learn more visit: aflcio.org/about-us/conferences-and-events/workers-memorial-day
World Day for Safety and Health at Work
In 2003, the International Labour Organization (ILO), began to observe World Day in order to stress the prevention of accidents and diseases at work, capitalizing on the ILO's traditional strengths of tripartism and social dialogue. Read more at  www.un.org/en/observances/work-safety-day.

April 28th Zodiac
Taurus is the second astrological sign in the present zodiac. The Sun is in the sign of Taurus.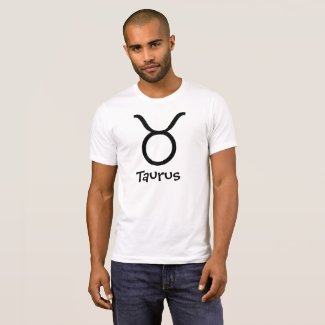 Time period: April 20 – May 21
Element: Earth
Ruling planet: Venus
Symbol: Bull
Zodiac quality: Fixed
Birthstones: Emerald
If you were born in April 28th you share a Birthday with: 
1941 – Ann-Margret, Swedish-American actress, singer, and dancer was born.
1950 – Jay Leno, American comedian, talk show host, and producer was born.
1974 – Penélope Cruz was born in Alcobendas, Spain.
1981 – Jessica Alba, American actress and businesswoman.  was born in Pomona, CA.
1995 – Melanie Martinez singer, songwriter, actress, director, photographer, screenwriter, and visual artist who rose to fame on The Voice was born in  Astoria, New York, NY.
April 28th Trivia
1792 – France invades the Austrian Netherlands starting the French Revolutionary Wars. 
1881 –  Billy the Kid was put in jail for the murder of Lincoln County Sheriff William J. Brady as well as some other men.  He escaped from the jailhouse in Lincoln, New Mexico and managed to avoid capture until July 14, when he was shot and killed by Sheriff Pat Garrett at a ranch house. Billy the Kid is buried in Fort Sumner, New Mexico, though some believe the myth that he lived on.
1910 – The first long distance airplane race takes place in England between Frenchman Louis Paulhan wins,
1952 – Dwight D. Eisenhower resigned as Supreme Allied Commander of NATO.
1969 – Charles de Gaulle resigns as President of France.
1986 – High levels of radiation resulting from the Chernobyl disaster are detected at a nuclear power plant in Sweden, forcing the  Soviet authorities to publicly announce the accident.
1996 –  President Bill Clinton gives a 4½ hour videotaped testimony for his defense in the Whitewater Controversy.
2003 – The Apple iPOd (3rd generation) was released.
2004 –  Shrek the sheep from Tarras, Central Otago, New Zealand, is finally shorn live on TV after 6 years of hiding in caves after his big escape.
2018 – Bill Gates donates $12 million for universal flu vaccine research.
2018 – Trump brags about improving relationship with North Korea on Twitter.
2018 –  British toddler Alfie Evans dies after 5 days without life support after a long battle between parents and doctors on whether he should be put back on life support.