April 2nd Holidays, Horoscope and History

All About April 2nd
Holidays, Horoscope and History
Welcome to Time for the Holidays! If it's your birthday then tell us below so we can wish you a Happy Birthday! Today we will talk about the history behind today's holidays. We will discuss horoscope sign Aries' traits. And we will touch on today's historical events, celebrity birthdays, popular songs and movies and other random trivia for April 2nd. Hope you enjoy the topics today!
April 2nd Holidays
There are reasons to celebrate everyday! Many of these holidays are relatively unknown so we are trying to bring them to you! Here is a list of holidays for today!
International Children's Book Day
International Children's Book Day is an annual event sponsored by the International Board on Books for Young People. IBBY is a non profit that's goal is to bring books and children together. It was founded in 1967, the day is observed on or around Hans Christian Andersen's birthday, April 2. They encourage activities such as writing competitions, announcements of book awards and events with authors of children's literature. Every year a different National Section of IBBY has the opportunity to be the international sponsor of ICBD. They will choose a theme and invite a prominent author from the host country to write a message to the children of the world and a well-known illustrator to design a poster. 

International Fact-Checking Day
This is a responsibility we all have now, especially in this day and age of internet. If you are going to post something, write something, tell someone something, do a little research before you do!
National Love your Produce Manager Day
The day is to appreciate the grocery store's produce manager who is wholly responsible for creating and maintaining the produce display. So show some love and appreciation to your favorite grocery stores Produce Manager. 

National Ferret Day
National Ferret Day has been unofficially celebrated for decades, but when Carol Roche of New York and the American Ferret Association made it an official National holidays.
National Peanut Butter and Jelly Day
You know what to do today, enjoy a nice PB&J sandwich to celebrate National Peanut Butter and Jelly Day. Here are some fun facts about PB&Js.
* The first known reference to peanut butter was when Julia Davis Chandler paired peanut paste with jelly on bread in the US in 1901, in the Boston Cooking School Magazine of Culinary Science and Domestic Economics. * In the 1920's peanut butter and jelly sandwiches became popular because they were so low in cost.
* In the early 1900's peanut butter was considered a delicacy and was only served in New York City's finest tea rooms.
* During World War II, both peanut butter and jelly were part of the United States soldiers' military ration list.
* It was in 1968 that the J.M. Smucker Co. introduced Goober, a jarred product that combined the lovely alternating vertical stripes of peanut butter and jelly.
* 94% of Americans have at least one jar of peanut butter at home at any given time.
* According to a study by  Prepared Foods, The average American will eat 1500 PB&Js before they turn 18.
* According to Livestrong, a  PB&J offers 27% of your daily fat and 22% of your calories.
* If you spread the peanut butter on both slices of bread and then the jelly in between, your sandwich won't get soggy!
National Reconciliation Day
Newspaper columnist Ann Landers, who in 1989, in response to one of her reader's letters, began promoting April 2nd as Reconciliation Day. She encouraged her readers to repair their broken relationships and dedicated each April 2nd column to letters concerning just such relationships. Forgiveness is a hard part of life but an important one, so see what you can contribute to this today!

World Autism Awareness Day (Light It Up Blue)
On April 2nd, in honor of World Autism Awareness Day, landmarks around the globe will light up blue! Join them and light your home or business BLUE! Learn more at www.autismspeaks.org/light-it-blue.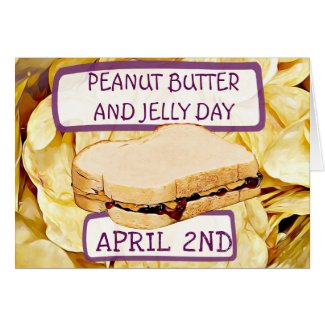 April 2nd Horoscope Sign is Aries
Time period: March 21 – April 19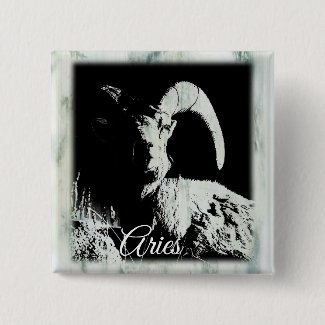 Birthstones:
Topaz, Aquamarine, Jasper, Heliotrope, Diamond
Spirit Color: Red
Flower: Thistle & honeysuckle
Romantic Compatibility: Sagittarius
Traits: Independent, passionate, competitive, perfectionists, honest, energetic, sexy but can be closed minded, uncompromising and honest to a fault.
April 2nd Trivia
Historical events, random trivia and other fun info about April 2nd. 
1725 – Italian lover, Casanova, considered history's most notorious lovers, was born in Venice, Italy. Learn more about his life in his book  Histoire de ma vie.
1863 – The largest in a series of Southern bread riots occurs in Richmond, Virginia during the American Civil War.
1908 – Buddy Ebsen, American actor, comedian, and dancer, who starred as Jed Clampett in the CBS television sitcom The Beverly Hillbillies; and later as the title character in the television detective drama Barnaby Jones was born in  Belleville, IL
1912 – The ill-fated RMS Titanic begins it's sea trials.
1917 – World War I: United States President Woodrow Wilson asks the U.S. Congress for a declaration of war on Germany.
1935 – Sir Robert Watson-Watt is granted a patent for the radar.  RADAR is an acronym for "Radio Detection And Ranging."
1939 – Marvin Gaye, American singer-songwriter was born.
1941 – Dr. Demento, American radio host was born.
1945 – Linda Hunt, American actress was born.
1956 – The TV soap opera The Edge of Night debuts on CBS, later moving to ABC in 1975 and ran until 1984.
1956 – The soap opera As the World Turns debuts on CBS running until 2010.
1965 – Rodney King, American victim of police brutality was born.
1069 – The #1 movie was, "Goodbye, Columbus."
1978 – The hit show Dallas premieres on CBS. How many of you remember the whole, "Who Shot JR?" intrigue?
1979 – A Soviet bio-warfare laboratory at Sverdlovsk accidentally releases airborne anthrax spores, killing 66 plus an unknown amount of livestock.
1986 – The #1 song on the Hot 100 Billboard was, "Rock Me Amadeus," by Falco.
1989 – Soviet leader Mikhail Gorbachev arrives in Havana, Cuba, to meet with Fidel Castro in an attempt to mend strained relations.
1989 – The #1 movie is, "Rain Man."
1991 – Rita Johnston becomes the first female Premier of a Canadian province when she succeeds William Vander Zalm (who had resigned) as Premier of British Columbia.
1992 – John Gotti, the boss of the nation's largest crime family is convicted of murder and racketeering. He is sentenced to life in prison without parole.
1994 – The #1 song on the Top 40 Mainstream Billboard was, "The Sign," By Ace of Base.
2006 – Over 60 tornadoes break out in the United States; Tennessee is hardest hit with 29 people killed.
2012 – A mass shooting at Oikos University in California leaves seven people dead and three injured.
2014 – A spree shooting occurs at the Fort Hood army base in Texas, with four dead, including the gunman, and 16 others injured.
2018 – The #1 song on the Hot 100 Billboard was, "God's Plan," by Drake.
2021 – In the news Joe Biden announces he wants to spend $2 trillion on infrastructure and jobs including  road repairs and electric vehicle stations, to public school upgrades and training for the clean-energy workforce. [USA Today]
2021 – The ToxCast results and available animal study data showed that a common food preservative called tert-Butylhydroquinone (TBHQ) negatively affects immune system functioning. [EPA]
Back To:
Click Here for April Holiday Merchandise