April 30th Holidays, Horoscope and History

All About April 30th
Holidays, Horoscope and History
Welcome to Time for the Holidays! Thank you for stopping by. We will talk about the history of today's holidays and observances, today's horoscope sign and the important historical events that took place today. So whether you are looking for some light hearted fun or interested in learning today's history, we hope you find something interesting about today!
April 30th Holidays
Everyday is full of holidays you have never heard of. Some funny, some fun, some quirky or just plain weird and some very important observances.
Adopt a Shelter Pet Day
Observed every April 30th is National Adopt a Shelter Pet Day. This day was created to raise awareness for the millions of animals waiting in shelters to find their forever homes. If you are able and ready to bring a new fur baby home to their forever home then visit The Humane Society.

National Hairstyle Appreciation Day
Today on April 25th we celebrate your hairstyle! Whether you have a reserved traditional cut or you are sporting a mohawk or mullet. Here's to you and your do!
International Jazz Day
In November 2011, UNESCO designated April 30 as International Jazz Day in order to highlight jazz and its diplomatic role of uniting people in all corners of the globe.  Each year jazz is recognized for promoting peace, dialogue among cultures, diversity, and respect for human rights and human dignity; eradicating discrimination; promoting freedom of expression; fostering gender equality; and reinforcing the role of youth in enacting social change. Learn more about this day at JazzDay.com.
National Animal Advocacy Day
It's never too late to become an animal advocate. If there is a cause that's close to your heart, to help make animals lies better, then today is a good day to start getting involved. Learn what you can do at www.aspca.org.

 National Honesty Day
Honesty Day is celebrated on April 30 in the United States to encourage honesty and straightforward communication in politics, relationships, consumer relations and historical education. It was invented by M. Hirsh Goldberg, who chose the last day of April because it is the opposite date of  April Fools' Day, which celebrates falsehoods. Second, it is the anniversary of the First inauguration of George Washington on April 30, 1789.M. Hirsh Goldberg was a former press secretary of Maryland and writer of many novels, created the holiday in the early 1990s while writing the first draft and researching for his book The Book of Lies: Fibs, Tales, Schemes, Scams, Fakes, and Frauds That Have Changed The Course of History and Affect Our Daily Lives. He wanted Honesty Day to be a campaign for the prevention of political lies. Every April 30th, Goldberg himself gives out honesty awards to companies, organizations, groups, and individuals that have remained truthful to their people
National Bubble Tea Day  
There seems to be two theories on the originals of Bubble Tea Day. First of all, if you don't know what Bubble Tea is, it is a tea-based drink that originated in Taiwan in the early 1980s. It usually consists of tea with tapioca balls that give the appearance of bubbles inside the tea. So the first theory is that The founder of the Chun Shui Tang tea room in Taichung, first began serving cold Chinese tea after seeing the popularity of coffee served cold while traveling Japan in the 1980s. Owner Liu Han-Chieh gives credit to his teahouse product development manager, Lin Hsiu Hui, for inventing bubble tea. While she was sitting in a meeting in 1988, she just randomly dropped some pudding with tapioca balls into her glass of cold tea. The resulting drink was such a hit with other attendees that the drink recipe was added to the tearoom's menu.The other theory comes from Tu Tsong, owner of the Hanlin Tea Room in Tainan. He says he invented "pearl tea" in 1986. His saw white tapioca balls that looked like pearls in the Ya Mu Liao day market. He decided to add some of the "pearls" to cold tea, resulting in the first "pearl tea." When he mixed brown sugar into his tapioca ball recipe the pearl color darkened to black. So he then began serving his pearl tea with both black and white pearls.
National Bugs Bunny Day
April 30th commemorates the date that Bugs Bunny first appeared in a short film called Porky's Hare Hunt, in 1938. Bugs Bunny was created in the late 1930s by Leon Schlesinger Productions, later called Warner Bros. Cartoons and was voiced originally by Mel Blanc.
Some random facts about Bugs Bunny:
* Bugs Bunny has a Brooklyn accent.
* His catch phrase is  "Eh…What's up, doc?"
* Bugs Bunny is the 9th most-portrayed film personality in the world.
* Bugs Bunny has his own star on the Hollywood Walk of Fame.
* Bugs Bunny was not the creation of one artist, but came from five or six directors and many cartoon writers.
*  At the end of Super-Rabbit in 1943, Bugs appears wearing a United States Marine Corps dress blue uniform. As a result, the Marine Corps made Bugs an honorary Marine master sergeant.
* Bugs Bunny's nonchalant, carrot-eating manner was inspired by a scene in It Happened One Night, when Clark Gable snacks on carrots while leaning on a fence.
* He made cameos in World War II military propaganda, at last one of these cartoons have been pulled for how they depicted Japanese soldiers.

National Mr. Potato Head Day
Here are some Mr Potato Head facts for you:
* 1949 – Mr. Potato Head was invented by George Lerner, who  would often get potatoes from his mom's garden and make dolls for his sister using ohter fruits and veggies to make silly faces on the potatoes.
* Mr. Potato Head was "born" on May 1, 1952 and cost $0.98. The  kit contained hands, feet, ears, two mouths, two pairs of eyes, four noses, three hats, eyeglasses, a pipe, and eight felt pieces resembling facial hair but no body. The original idea was still to use a real potato as the body. Later the body was introduced after people complained about sharp object sticking out of rotting potatoes.
* On April 30 in 1952,  Mr. Potato Head became the first toy advertised on television.
* 1953- Mr. Potato Head  had a family which included Mrs. Potato Head, a Brother Spud and a Sister Yam.
* 1985 – Mr. Potato Head received four postal votes in the run for mayor of Boise, Idaho.
* In 2000, Mr. Potato Head was inducted into the National Toy Hall of Fame at The Strong in Rochester, NY.
National Oatmeal Cookie Day
A lot of us grew up with the memory of baking the Quaker Oats Oatmeal Cookies with our moms or grandmas. Remember the recipe on the side of the Quaker Oats cannister? Well if you don't have one of those on hand, here is another Soft Oatmeal Cookies Recipe for you.
National Raisin Day
We couldn't find much info about the creator or origins of this day. If you know any more info please tell us below in the comments. Otherwise, this is just a great day to enjoy raisins! So to commemorate both Oatmeal Cookie Day and Raisin Day here is a recipe for Chewy Raisin Oatmeal Cookies.
Spank Out Day
April 30th is National Spank Out Day, which was established to promote non-violent discipline of children. Spank Out Day aims to raise awareness about physical punishment for children, as well as educate parents about effective discipline practices that do not involve hitting and spanking. Learn more about positive reinforcement behavior management at parenting.org.
April 30th Holidays, Horoscope and History
with Mimi in the Morning
April 30th Zodiac Sign is Taurus
Taurus is the second astrological sign in the present zodiac. The Sun is in the sign of Taurus.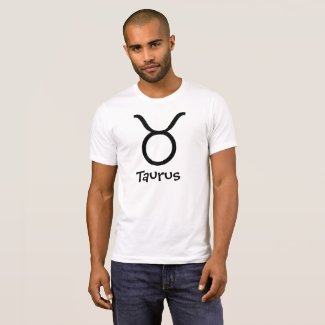 Time period: April 20 – May 21
Element: Earth
Ruling planet: Venus
Symbol: Bull
Zodiac quality: Fixed
Birthstone: Emerald
Personality Traits: intelligent, dependable, hardworking, dedicated, chill, and patient, but also stubborn and don't like authority.
You share a Birthday with

1926 – Cloris Leachman, American actress was born in  Des Moines, IA.
1959 – Stephen Harper, Canadian economist and politician, 22nd Prime Minister of Canada is born.
1982 – Kirsten Dunst, Actress was born in Point Pleasant, NJ.
1999 – Jorden van Foreest, Dutch chess grandmaster is born.
1991 – Travis Scott, American rapper was born in Houston, TX.
April 30th Trivia
Here is a list of today's historical events, celebrity birthdays, pop culture events and other random trivia.
311 – The Diocletianic Persecution of Christians in the Roman Empire ends.
1492 – Spain gives Christopher Columbus his commission of exploration.
1598 – Henry IV of France issues the Edict of Nantes, allowing freedom of religion to the Huguenots.
1789 – George Washington takes the oath of office to become the first elected President of the United States on the balcony of Federal Hall on Wall Street in New York City,
1803 – The United States purchases the Louisiana Territory from France for $15 million, more than doubling the size of the young nation.
1812 – The Territory of Orleans becomes the 18th U.S. state under the name Louisiana.
1871 – The Camp Grant massacre on the Apaches takes place in Arizona Territory.
1903 – The #1 song was In the Good Old Summer Time by Haydn Quartet.
1905 – Albert Einstein writes his thesis Eine neue Bestimmung der Moleküldimensionen.
1907 – Honolulu, Hawaii becomes an independent city.
1927 – The Federal Industrial Institute for Women opens in Alderson, West
Virginia, making it the first women's federal prison in the United States.
1927 – Douglas Fairbanks and Mary Pickford become the first celebrities to leave their footprints in concrete at Grauman's Chinese Theater in Hollywood.
1938 – The animated cartoon short Porky's Hare Hunt debuts in movie theaters, introducing Happy Rabbit (a prototype of Bugs Bunny).
1945 – Adolf Hitler and Eva Braun commit suicide by gunshot in his Führerbunker in Berlin after being married for less than 40 hours.
1945 – World War II: Stalag Luft I prisoner-of-war camp near Barth, Germany is liberated by Soviet soldiers, freeing nearly 9000 American and British airmen.
1956 – The #1 movie was The Searchers starring John Wayne.
1956 – The  #1 song was Heartbreak Hotel by Elvis Presley.
1956 – Former Vice President and Democratic Senator Alben Barkley dies of a heart attack after collapsing on the stage during a speech in Virginia after saying, "I'm glad to sit on the back row, for I would rather be a servant in the House of the Lord than to sit in the seats of the mighty."
1971 – The #1 song was Joy to the World by Three Dog Night.
1980 – Beatrix is inaugurated as Queen of the Netherlands following the abdication of Juliana.
1983 – The #1 movie was Flashdance starring Jennifer Beals.
1986 – The #1 song was Kiss by Prince and the Revolution.
1992 – Nickelodeon Studios in Orlando, Florida bury a time capsule to be opened in 2042; 50 years after its burial.
1995 – The #1 movie was While You Were Sleeping starring Sandra Bullock.
1997 – Ellen DeGeneres came out as gay. Her sitcom, Ellen, became one of first major television shows featuring an openly gay main character.
2004 – U.S. media release graphic photos of American soldiers abusing and sexually humiliating Iraqi prisoners at Abu Ghraib prison.
2013 – Willem-Alexander is inaugurated as King of the Netherlands following the abdication of Beatrix.
2019 – Actor Peter Mayhew has died at age 74. He was best known for playing Chewbacca in the "Star Wars" series. Read more here.
Thank you for stopping by
Stop by our April Holidays Gift Shop!