April 3rd Holidays, Horoscope and History

All About April 3rd
Holidays, Horoscope and History
Welcome to Time for the Holidays! Today we will discuss the history, horoscope and holidays of April 3rd. If it's your birthday please tell us below so we can wish you a Happy Birthday! Below we will touch on Aries' traits, historical events, the history of the daily holidays and other random fun trivia. Thanks for stopping by to learn more about April 3rd!
April 3rd Holidays
American Circus Day
American Circus Day takes place on the anniversary of the first circus performance in America, which was April3rd in Philadelphia in 1793. It was founded by John Bill Ricketts .

Armenian Appreciation Day
We're having a hard time finding any history on this date. If you know why today is Armenian Appreciation Day, please let us know down in the comments.
Find a Rainbow Day
Rainbows are often a sign of beauty and hope for people. Today try to find the rainbow in your life. What makes your life happy and beautiful?
Fish Fingers and Custard Day
Yep, today might as well be one of the weirdest daily holidays there is. But we are sure Doctor Who fans are celebrating around the world! Why? Because today is the  2nd anniversary of Matt Smith's famous "Fish Fingers and Custard" scene in the Doctor Who episode 'Eleventh Hour', so BBC have decided to coin 3rd April 2012 as "Official Fish Fingers And Custard Day".
National Chocolate Mousse Day
Is there anything more delicious in this world than chocolate mousse? Here is a simple recipe for you to try! How to Make Chocolate Mousse.
National Don't Go to Work Unless It's Fun Day
We couldn't find any history on this day. If you know who founded this or the history behind it please let us know in the comments. Thank you.
National Film Score Day
National Film Score Day recognizes the musical masterpieces called "Film Scores" and the very talented composers who create them. A film score is original music written specifically to accompany a film. This day commemorates the release date of the first commercial recording of a non-musical U.S. film's orchestral score which was The Jungle Book which originally premiered in 1942. Listen Here.

Pony Express Day
The Pony Express was a mail service delivering messages, newspapers, and mail using relays of horse-mounted riders that operated from April 3, 1860, to October 26, 1861, between Missouri and California in the United States of America. So today we celebrate the anniversary of the Pony Express.
Tweed Day
So today is one of those daily holidays that seems to have a double meaning. When researching Tweed Day we found both of these reasons to observe tweed today. First being There is some confusion as to what exactly Tweed Day is for remembering "Boss" Tweed, on his birthday, April 3, 1923. who was an American politician most notable for being the "boss" of Tammany Hall, the Democratic Party political machine that played a major role in the politics of 19th-century New York City and State. But would we really honor a man who was  convicted for stealing a minimum, but probably more than $25 million from New York City taxpayers? The second possible reason for Tweed day would be to celebrate the  Scottish rough, woolen and woven fabric? So we guess, take your pick.
Weed Out Hate: Sow The Seeds of Greatness Day
WeedOutHate.org.  was created by a Jewish man, Marc Daniels, whose grandfather had invented a root feeder, an irrigation tool that allows people to nourish the deepest roots of trees and shrubs. On his website he talks about how Dr. Martin Luther King, Jr. started weeding out hate when he gave his, "I have a Dream" speech, and Daniels created Weed Out Hate Day, to continue on that trajectory. Note that this date is the anniversary of Martin Luther's King's, "I've Been to the Mountaintop" speech. Visit his website here. 
World Party Day
World Party Day stems from a novel entitled, "Flight: A Quantum Fiction Novel" written by author, Vanna Bonta. Published in 1995, the novel ends with  a big party around the world that takes place on April 3. Since the novel, World Party Day has been observed around the world since 1996, to bring people from around the world today even if just in spirit to enjoy music, food and humanity together as one.

April 3rd Horoscope Sign is Aries
Time period: March 21 – April 19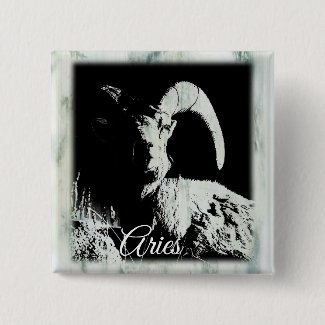 Birthstones:
Topaz, Aquamarine, Jasper, Heliotrope, Diamond
Spirit Color: Red
Flower: Thistle & honeysuckle
Romantic Compatibility: Sagittarius
Traits: Independent, passionate, competitive, perfectionists, honest, energetic, sexy but can be closed minded, uncompromising and honest to a fault.
April 3rd Trivia
1782 – Alexander Macomb, American general was born.
1922 -Doris Day, American actress was born in Cincinnati, OH.
1924 – Marlon Brando, American actor was born in Omaha, NE. His movies included The Godfather, A Streetcar named Desire, Apocalypse Now, Last Tango in Paris and many more. Brando won the Academy Award for Best Actor twice.  He refused one of the awards for The Godfather due to mistreatment and misportrayal of Native Americans by Hollywood and had Native American actress Sacheen Littlefeather stand in in his place to refuse it.
1934 – Jane Goodall, English primatologist was born in Hampstead, London, United Kingdom. She is best known for her 60-year study of social and family interactions of wild chimpanzees since she went to Gombe Stream National Park in Tanzania in 1960. She is the founder of the Jane Goodall Institute and the Roots & Shoots programme. There is a documentary called Jane Goodall: The Hope.
1952 – The #1 movie was, "Sailor Beware,"
1956 – Hudsonville–Standale tornado: The western half of the Lower Peninsula of Michigan is struck by a deadly F5 tornado.
1942 – Wayne Newton, American singer was born. He is one of the most famous Las Vegas entertainers of this day.
1958 – Alec Baldwin, American actor, comedian, producer and television host was born in Amityville, NY. He kicked off his career with a starring role on Knot's Landing and has since appeared in countless movies and tv shows including SNL.
1961 – Eddie Murphy, American actor and comedian was born in Brooklyn, New York City, NY. You know him from all his stand up skits such as Raw and Delirious and his movies Beverly Hills Cop, 48 Hours, Trading Places and so many more!
1965 – The #1 song on the Hot Country Songs Billboard was, "King of the Road," by Roger Miller.
1972 – Jennie Garth, American actress was born in Urbana, IL. You know her for her roles on Beverly Hills, 90210 franchise and Val Tyler on the sitcom What I Like About You, and  her own reality show, Jennie Garth: A Little Bit Country.
1974 – The #1 song on the Adult Contemporary Billboard was, "A Very Special Love Song," by Charlie Rich.

1981 – The Osborne 1, the first successful portable computer, is unveiled at the West Coast Computer Faire in San Francisco.
1982 – The #1 movie was, "Porky's."
1985 – The #1 song on the Hot 100 Billboard was, "One More Night," by  Phil Collins.
1996 – Suspected "Unabomber" Theodore Kaczynski is captured at his Montana cabin in the United States.
1998 – Paris Jackson, American model and daughter of Michael Jackson was born in Beverly Hills, CA.
2005 – The #1 song on the Adult Top 40 Billboard was, "Boulevard Of Broken Dreams Green Day."
2008 – The #1 movie was, "21."
2010 – Apple Inc. released the first generation iPad, a tablet computer.
2017 – A bomb explodes in the St Petersburg metro system, killing 14 and injuring several more people.
2021 – Coronavirus cases are on the rise still. The CDC announces that fully vaccinated people can travel in U.S. without tests or quarantines. [NBC]
Back To: