April 6th Holidays, Horoscope and History

All About April 6th
Holidays, Horoscope and History
Welcome to Time for the Holidays! Thanks for stopping by! At first this blog was just all about the days silly holidays and various observances and health awareness days. But it has become so much more! So we are glad you stopped by. We will touch on many topics such as horoscope, historical events, celebrity birthdays, pop songs and movies and so much more. Hope you learn something fun today!  ~Mimi

April 6th Holidays
Everyday has different celebrations, holidays, observations and awareness days. Please check out the list of  holidays for today!
Army Day
Originally, Army Day was celebrated on May 1, 1928,  but, starting in 1929, Army Day was changed to April 6, the anniversary date of the United States' entry into World War I. Army Day was established as a nationwide observance to draw public attention to national defense and to acquaint the public with Army activities. In addition, the day was used to stress the need for military preparedness, which the nation had lacked as it entered earlier major conflicts. You can read more detail about it at Army.com. 

Church of Latter Day Saints Day
Joseph Smith formally organized the church as the Church of Christ, on April 6, 1830, in western New York. Smith later changed the name to the Church of Jesus Christ of Latter Day Saints after he stated he had received a revelation to do so.

Drowsy Drivers Awareness Day
Drowsy Drivers Awareness Day aims to raise awareness of the dangers of driving your car, truck or motorcycle for long periods without a rest. This observance was made by former California Highway Patrol officer Phil Konstantin who lost his wife after she fell asleep at the wheel. Read More Here.

Fresh Tomato Day
Every April 6th is Fresh Tomato Day. We are not sure why, but anyways, just make do something with fresh tomatoes today! Make some salsa, spaghetti sauce of fried green tomatoes!
International Day of Sport for Development and Peace
The International Day of Sport for Development and Peace is an annual celebration of the power of sport to drive social change, community development and to foster peace and understanding. Read more at United Nations.

 Jump Over Things Day
We couldn't find out a lot about this holiday other than it started being listed as a holiday in about 2016 or so. If you know what this means or the history of it please leave a comments in the comments below. Thank you!
National Caramel Popcorn Day
Caramel Corn is a yummy crunchy snack. A popcorn with a sugar or molasses based caramel candy shell. This nostalgic snack brings back memories of eating Cracker Jacks at a ball game or watching a Christmas movie with a big tin of Caramel Popcorn! If you'd like to try to make it yourself, here's a recipe. 
National Hostess Twinkie Day 
The Twinkie was invented in 1930 by James Dewar, who managed the Continental Baking Company in Chicago. The cake flavor was originally banana cream but during World War II changed to vanilla cream. About 1,123 Twinkies are produced every minute. So it should go without saying, eat a Twinkie today! Oops, we said it. 

National Siamese Cat Day
National Siamese Cat Day has been observed annually on April 6th since 2014, and was created by cat-lover, freelance writer, and newspaper columnist Shoemaker-Galloway aka the "Queen of Holidays".  So love up your Siamese cats today, give them extra treats and love! 

 National Student Athlete Day
Created in 1987 by the National Consortium for Academics and Sports celebrates high school and college student-athletes annually on April 6th. It promotes the positive virtues of sport, student-athletes as a whole, and the positive affect they both have on society.

National Tartan Day 
Tartan Day is a North American celebration of Scottish heritage on April 6th, the date on which the Declaration of Arbroath was signed in 1320. The Declaration of Arbroath is the name given to a letter, dated 6 April 1320 at Arbroath, written by Scottish barons and addressed to Pope John XXII. It constituted King Robert I's response to his excommunication for disobeying the pope's demand in 1317 for a truce in the First War of Scottish Independence.On March 9, 1986, a 'Tartan Day' to promote Scottish heritage in Canada was proposed at a meeting of the Federation of Scottish Clans in Nova Scotia.  Jean Watson, President of Clan Lamont, petitioned provincial legislatures to recognize April 6 as Tartan Day. The first such proclamation was by Nova Scotia in April 1987. On December 19, 1991, in response to action initiated by the Clans & Scottish Societies of Canada, the Ontario Legislature passed a resolution proclaiming April 6 as Tartan Day, following the example of other Canadian provinces.
 New Beers Eve 
On April 6th in 1933,  the Cullen–Harrison Act was enacted after having been signed into law by President Franklin D. Roosevelt on March 22, 1933 allowing the drinking of alcohol again after not being allowed to for 13 years. So, New Beers Eve if the precursor to tomorrow's New Beers Day.

 Plan Your Epitaph Day
A lot of us don't want to even think about our own headstones, but some people want to let you know what they want on theirs. Today is a  day to think about what you would want written on your tombstone.
Sorry Charlie Day
Cathy Runyan-Svacina of Kansas City, Missouri founded the Sorry Charlie, No-Fan-Club-for-You Club and National Sorry Charlie Day. This is a day to reflect on rejection. To think about why you were rejected, whether work or a relationship,  and what you have learned from it. 

Teflon Day
National Teflon Day on April 6th each year honors the accidental invention of Teflon on April 6, 1938, by Dr. Roy Plunkett. While working in the E. I. du Pont de Nemours and Company lab, Plunkett, and his assistant, accidentally discovered polytetrafluoroethylene. Another person, a Missouri Professor, Marion A. Trozzolo realized Teflon could have a lot of purposes, even outside the lab. First he used the substance to coat his scientific utensils, then later  he established Laboratory Plasticware Fabricators. In 1961, he marketed the first US-made Teflon coated frying pan, The Happy Pan. [NY Times article]


April 6th Horoscope Sign is Aries
Time period: March 21 – April 19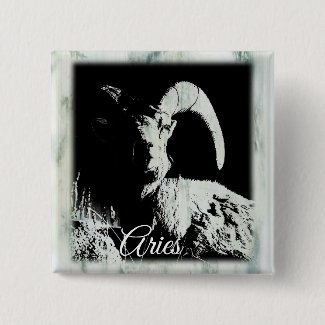 Birthstones:
Topaz, Aquamarine, Jasper, Heliotrope, Diamond
Spirit Color: Red
Flower: Thistle & honeysuckle
Romantic Compatibility: Sagittarius
Traits: Independent, passionate, competitive, perfectionists, honest, energetic, sexy but can be closed minded, uncompromising and honest to a fault.
Happy Birthday to all born today, April 6th!
If you were born today, you are an Aries. You also share a birthday with Jean-Baptiste Rousseau,  James Watson, Merle Haggard, Paul Rudd, Candace Cameron-Bure and Peyton List.
April 6th Trivia
Today's trivia, history, birthdays and other random info about April 6th.
1671 – Jean-Baptiste Rousseau, French poet and playwright was born.
1199 – King Richard I of England dies from an infection following the removal of an arrow from his shoulder.
1712 – The New York Slave Revolt of 1712 begins near Broadway.
1830 – Church of Christ, the original church of the Latter Day Saint movement, is organized by Joseph Smith and others at either Fayette or Manchester, New York.
1841 – U.S. President John Tyler is sworn in, two days after having become President after  William Henry Harrison's died.
1869 – Celluloid is patented.
1917 – World War I: The United States declares war on Germany.
1928 – James Watson, American molecular biologist was born in  Chicago, IL.
1937 – Merle Haggard, American singer-songwriter and guitarist, was born and then also the day he passed away.
1947 – The first Tony Awards are presented for theatrical achievement.
1969 – Paul Rudd, American actor was born in Passaic, NJ.
1974 – The Swedish pop band ABBA wins the Eurovision Song Contest with the song "Waterloo", launching their international career.
1976 – Candace Cameron-Bure, American actress was born in Panorama City, Los Angeles, CA.
1998 – Peyton List, American actress was born in Florida.
2015 – Ray Charles, American singer-songwriter and conductor passes away.
2018 – Researchers in Ontario have developed an innovative way to detect harmful bacteria, such as E. coli, on the spot without having to open a food's packaging and test it in a lab.
2017 – The U.S. Strikes in Syria: The Trump administration targeted facilities belonging to President Bashar al-Assad, opening a new front in U.S. military operations.
2018 – Trump administration announces new sanctions against Russia government officials and oligarchs tied to Putin including Putin's son in law.
2020 – Coronavirus continues to spread around the world. The total numbers as of today are Coronavirus Cases: 1,288,525, Deaths: 70,570, Recovered: 272,074. See Daily Stats Here.
Back To:
Do some Easter Shopping!