April 7th Holidays, Horoscope and History

All About April 7th
Holidays, Horoscope and History
Welcome to Time for the Holidays! Thanks for stopping by. If it's your birthday make sure to tell us in the comments below so we can wish you a Happy Birthday! Today we will touch on Horoscope sign Aries' traits. We will talk about the history behind today's daily holidays and observances. We will list many of April 7th historical events, popular music and movies, famous birthdays and other fun random trivia.

April 7th Holidays
A list of today's strange and wacky holidays.
Empowered Women Entrepreneurs Day
We are trying to figure out the difference between this observance and Women's Entrepreneurship Day which is celebrated on November 19th every year. Either way you can't have too many holidays recognizing women and their power in the workforce, so Happy #EmpoweredWomenEntrepreneursDay!
 International Beaver Day
Today we celebrate and learn more about beavers. To kick off the first International Beaver Day in 2009, Beavers: Wetlands & Wildlife (BWW) donated nearly a thousand copies of the "Teachers' Edition" of their popular "Coexisting with Beavers" DVD to schools. BWW has other helpful materials available, including the original "Coexisting with Beavers" DVD, which includes a section about installing a leveler, and literature, such as a beaver brochure. Beavers: Wetlands & Wildlife (BWW) chose April 7 for International Beaver Day, because it is the birthday of the Dorothy Richards (1894 -1985), who studied these amazing animals for 50 years To Learn more Visit https://www.beaversww.org/international-beaver-day/

 International Day of Reflection on the 1994 Rwanda Genocide
April 7, 2004 was recognized as an international observance the International Day of Reflection on the 1994 Rwandan genocide by the United Nations. Commemorative events were held in several major cities including Kigali, Rwanda; New York City, United States; Dar-es-Salaam, Tanzania; and Geneva, Switzerland. Learn more at www.un.org.

International Snailpapers Day
Do you still get a newspaper delivered to your door every Sunday? Well if so, then you are the one to celebrate International Snailpapers Day. Today is to reminisce about the days where papers were delivered to your door.
Metric System Day
On May 20th, 1875 , the Convention du Mètre , also known as the Metric Convention, was signed by 17 countries, including the US. To recognize its anniversary, 20 May is World Metrology Day. Metrology is the the scientific study of measurement.
National Beer Day
National Beer Day is celebrated in the United States every year on April 7, marking the day that the Cullen–Harrison Act was enacted after having been signed into law by President Franklin D. Roosevelt on March 22, 1933. But if we are being honest, isn't every day beer day in the US?  

National Coffee Cake Day
April 7th is National Coffee Cake Day. You know what to do. Also, here is a Recipe for you:  cookiesandcups.com/the-best-coffee-cake-recipe-ever/
National No Housework Day
So if you are looking for a reason to be lazy today, there ya go! You have Thomas and Ruth Roy at Wellcat.com to thank for National No Housework Day. Check out all their holidays they have created!
National Pet Health Insurance Day
Do you have health insurance for your pet? We'd like to hear from you down in the comments below! Has it helped?
Public Television Day
So today, April 7th is Public Television Day. How often  do you watch public television? Here is a timeline on public broadcasting. timeline-the-history-of-public-broadcasting-in-the-u-s/
World Health Day
The World Health Day is a global health awareness day celebrated every year on 7 April, under the sponsorship of the World Health Organization, as well as other related organizations. In 1948, the WHO held the First World Health Assembly. Since taking effect in 1950, the celebration has aimed to create awareness of a specific health theme to highlight a priority area of concern for the World Health Organization. Learn more here: WHO.

April 7th Horoscope is Aries
April 7th Zodiac. Being born  April 7th you're an Aries.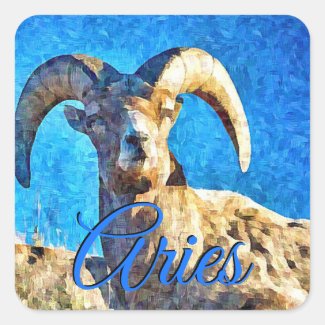 The sun transits this sign mostly from March 21 to April 20 each year.
Time period: March 20 – April 19
Element: Fire
Ruling planet: Mars
Symbol: Ram
Zodiac quality: Cardinal
Birthstones: Topaz, Heliotrope, Sapphire, Jasper, Aquamarine, Diamond
Source: Wiki
April 7th Trivia & Facts
451 – Attila the Hun sacks the town of Metz and attacks other cities in Gaul.
1724 – Johann Sebastian Bach's St. John Passion, dramatization of the final days of Jesus Christ, according to the Gospel of John. is premiered.
1827 – English chemist John Walker produced and sold the first operable matches.
1891 – P. T. Barnum. American businessman, founded Ringling Bros., Barnum & Bailey Circus dies.
1829 – Joseph Smith, founder of the Latter Day Saint movement, commences translation of the Book of Mormon, with Oliver Cowdery as his scribe.
1906 – Mount Vesuvius erupts and devastates Naples.
1928 – James Garner, American actor was born in Los Angeles, CA.
1933 – Wayne Rogers, actor who played Trapper John on MASH, was born in Birmingham, Al.
1939 – Francis Ford Coppola American director, producer, screenwriter is born.
1940 – Booker T. Washington becomes the first African American to be depicted on a United States postage stamp.
1948 – The World Health Organization (WHO) is established to help fight disease and epidemics worldwide, building up national health services, and improving health education in its 194 member states.
1954 – Jackie Chan, Chinese actor, martial artist, director, producer, screenwriter is born.
1954 – United States President Dwight D. Eisenhower gives his "domino theory" speech during a news conference.
1990 – An arson attack on the passenger ferry, Scandinavian Star, kills 159.
1948  – The World Health Organization (WHO) is established to help fight disease and epidemics worldwide, building up national health services, and improving health education in its 194 member states.
1964 – Russell Crowe New Zealand/Australian actor, singer, producer is born.
2001 – The Mars Odyssey is launched.
2017 – The 2017 Stockholm attack kills five and injures fifteen others.
2017 – Harry Styles released, "Sign of the Times." One of the greatest songs of all times.
Also See:
Order your Last Minute Easter Baskets Stuffers!