April 8th Holidays, Horoscope and History

All About April 8th
Holidays, Horoscope and History
Welcome to Time for the Holidays! Thank you for stopping by. Today we will go over today's historical events, famous birthdays, the history behind today's daily holidays and observances and much more! If it's your birthday, please tell us below in the comments so we can wish you a Happy Birthday!
April 8th Holidays
Everyone day has a reason to celebrate! Did you know that today all these holidays are observed?
Dog Farting Awareness Day
So, there truly is a holiday for everything! Ugh, not sure who went through all the struggle to get this one made, but here we are, celebrating dog farts. If it was you, let us know! So Happy Dog Farting Awareness Day! Check out their FB Page!
Draw a Picture of a Bird Day
In 1943, a 7 year old little girl named Dorie Cooper was living in England. She went to the hospital in to visit her uncle who had been wounded in the war. Dorie's Uncle was very upset having lost his right leg to a land mine. Dorie wanted to cheer him up so she asked him to "Draw a bird for me, please." He looked out the window and saw a Robin, so he drew it. Dorie laughed at her Uncle's picture and told him he was not a very good artist, but that she would hang the picture in her room anyways. Her honesty and acceptance cheered him up. After this incident the other wounded soldiers would also draw bird pictures for Dorie when she would come to visit. Sadly, 3 years later, Dorie was hit by a car and killed. Her coffin was filled with bird pictures that had been drawn by soldiers, nurses and doctors from the ward where her uncle had been. Ever since then, those men and women remembered the little girl that brought hope to the ward by drawing birds on her birthday, April 8th. Read full Story here. https://www.dabday.com/ and visit their FB Page.
International Feng Shui Awareness Day
International Feng Shui Awareness Day celebrates this ancient Chinese art or philosophy that was developed over 3,000 years ago of for positioning objects within a building in a way that is thought to agree with spiritual forces and to bring health and happiness. The word Feng means wind and shui means water and Chinese associate wind and water with good health. Feng Shui deals with energy flow and balance. So Happy Feng Shui Awareness Day!
International Romani Day
The International Romani Day is observed on April 8th. This is a day to celebrate Romani culture and raise awareness of the issues facing Romani people. The day was officially declared in 1990 in Serock, Poland, the site of the fourth World Romani Congress of the International Romani Union, in honour of the first major international meeting of Romani representatives, April 7–12, 1971 in Chelsfield.
National All is Ours Day
Celebrated on April 8th each year, National All is Ours Day is a day to reflect on what is ours, or in other words, everyone's. Take nature for example, we can all enjoy it. So step outdoors and enjoy the sound of the birds, the green of the grass, the wind against your face.
National Dog Fighting Awareness Day
The ASPCA coined April 8 as National Dog Fighting Awareness Day each and every year to reveal the truth behind dogfighting and encourage dog lovers around the nation to take action to prevent and/or stop this cruel act. Learn more at ASPCA.
National Empañada Day
Empanadas are crescent-shaped, savory pastries made of dough and filled with a variety of meats. So enjoy an one today! Here's a Recipe for you! Beef Empanadas
Step into the Spotlight Day
Step Into The Spotlight! Day is sponsored by Tsufit, author of Step Into The Spotlight! A Guide to Getting Noticed. and celebrated on April 8th which is the day the book was published. It is a book on how to get noticed in this crazy world!
Trading Cards For Grown-ups Day
This is celebrated on April 8th annually. So if you are an adult, today is the day to show off what you are collecting, whether it be baseball card, Pokémon cards, whatever, we want to see!
Zoo Lovers Day
Did you know that there are more than 2,800+ zoos and aquariums found all over the world? Well, there is, so find one and visit it today, or at least soon!

Some Funny Holiday Merch
National Dog Farting Day Video
April 8th Horoscope Sign is Aries
Time period: March 21 – April 19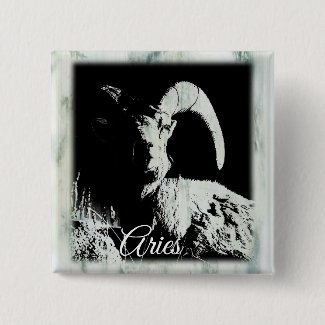 Birthstones:
Topaz, Aquamarine, Jasper, Heliotrope, Diamond
Spirit Color: Red
Flower: Thistle & honeysuckle
Romantic Compatibility: Sagittarius
Traits: Independent, passionate, competitive, perfectionists, honest, energetic, sexy but can be closed minded, uncompromising and honest to a fault.
April 8th Trivia
Today's historical events, famous birthdays and other random trivia.
1730 – Shearith Israel, the first synagogue in New York City, is dedicated.
1832 – Black Hawk War: Around three-hundred United States 6th Infantry troops leave St. Louis, Missouri to fight the Sauk Native Americans.
1904 – Longacre Square in Midtown Manhattan is renamed Times Square after The New York Times.
1918 – Betty Ford, American wife of Gerald Ford, 40th First Lady of the United States was born.
1941 – The #1 movie was, "Santa Fe Trail," starring starring

Errol Flynn

and

Ronald Reagan.

1962 – The #1 song on the Hot Country Songs Billboard was," She's Got You, by Patsy Cline.
The #1 movie was, "Sweet Bird of Youth."
1966 – Robin Wright American actress was born in Dallas, TX. You'll know her from Forrest Gump, House of Cards, The Princess Bride, Message in a Bottle and many others.
1968 – Patricia Arquette, American actress was born in Chicago, IL. She has starred in Medium, The Act, Little Nicky and so many more.
1970 – The #1 song on the Adult Contemporary Billboard was, "Bridge Over Troubled Water," by Simon & Garfunkel.
1972 – Chuck Todd, American journalist was born in Miami, Fl.
1976 – The #1 movie was, "All the President's Men," starring Dustin Hoffman.
1981 – The #1 movie was, "The Howling."
1987 – The #1 song on the R&B/Hip Hop Songs Billboard was, "Looking For A New Love,: by Jody Watley.
1990 – Jonghyun, South Korean singer-songwriter, main vocalist of the South Korean boy band Shinee was born in Jongno District, Seoul, South Korea.
1993 – The #1 song on the Hot 100 Billboard was, "Informer," by Snow.
1999 – The #1 movie was, "Matrix," starring Keanu Reeves.
2000 – The comedy sketch on SNL "More Cowbell" aired TWENTY-ONE yrs ago today.
2001 – The #1 song on the Adult Top 40 Billboard was, "Thank You," by Dido.
2008 – The construction of the world's first building to integrate wind turbines is completed in Bahrain.
2017 – Historic California declared drought officially over.