April 9th Holidays, Horoscope and History

All About April 9th
Holidays,  Horoscope and History
Welcome to Time for the Holidays! Today we will discuss April 9th's history, horoscope and holidays. We will talk about the history behind the day's holidays and observances. We will touch on the traits of an Aries. We will talk about historical events, famous birthdays, popular songs and movies and lots of other fun trivia about the day. If it's your birthday, please tell us below in the comments so we can wish you a Happy Birthday!
April 9th Holidays 
Everyday brings different reasons to celebrate. Did you know that April 9th has all these holidays? Some silly, some fun and some serious.
Appomattox Day
The Civil War ended on April 9, 1865, in the village of Appomattox Court House, Virginia, when Lieutenant General Ulysses S. Grant of the Union army accepted the surrender of General Robert E. Lee of the Confederacy.
Jenkins Ear Day
The War of Jenkins' Ear was a conflict between Great Britain and Spain that lasted from 1739 to 1748. The story goes that an ear was severed from Robert Jenkins, captain of a British merchant ship then was exhibited before Parliament. You can read more about it here. 
National Cherish an Antique Day
Today is a day to share the stories behind the  special family heirlooms you own. Each beautiful antique has a story behind it, don't let the story be forgotten.
National Chicken Little Awareness Day
Chicken Little is a story about a chicken that thinks the sky is falling when an acorn falls in his head. He then rounds up all the other animals and leads them on a quest which eventually leads them to the fox's house. In some of the stories the ending is that the fox eats them all. So the moral would be to not believe everything you hear. Think for yourself. Other Chicken Little stories end in everyone escaping and them meeting the king. In this case the  moral would be to have courage and keep going to you finish your quest.
National Chinese Almond Cookie Day
We all know those yummy round almond cookies we get when we go to Chinese restaurants. Have you ever tried to make them? Here is a Recipe for you. 
National Former Prisoner of War Recognition Day
On April 9, 1942, 60,000–80,000 American and Filipino prisoners were captured and sent forth on the Bataan Death March in the Philippines during World War II. Every year, April 9th is designated National Former Prisoner of War Recognition Day by a Proclamation from the President of the United States of America.  In observance of this day of remembrance you can read some of their stories here. 
National Name Yourself Day
Today is a day to change your name just for fun. Ask people to call you by a new nickname or just make up a whole new name. See what it is like to go by a different name.
National Unicorn Day
April 9th is a day to celebrate the unicorn, a beautiful mythical creature that seems to be part horse with a magical horn on it's head. To celebrate you can learn more about the legendary unicorns, draw them, make up stories about them or maybe read Diana Murray's book, "Unicorn Day: A Magical Kindness Book for Children," which has a heartfelt message of inclusivity.
National Winston Churchill Day
National Winston Churchill Day on April 9th commemorates the day the Prime Minister of the United Kingdom was made an honorary citizen of the United States. On April 9th in 1963, a ceremony for honorary citizenship presided over by President John F. Kennedy, took place for Winston Churchill.  Churchill wasn't present at the ceremony, but his son and grandson attended. It was the first occasion in U.S. history an honorary citizenship was granted.
April 9th Horoscope Sign is Aries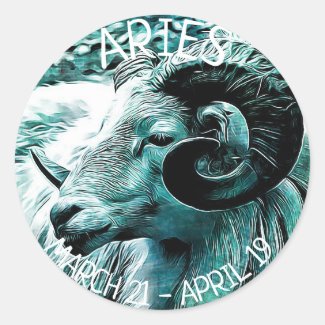 Time period: March 21 – April 19
Ruling planet:
Mars
Birthstones:
Topaz, Aquamarine, Jasper, Heliotrope, Diamond
Spirit Color: Red
Flower: Thistle & honeysuckle
Romantic Compatibility: Sagittarius
Traits: Independent, passionate, competitive, perfectionists, honest, energetic, sexy but can be closed minded, uncompromising and honest to a fault.
April 9th Trivia
1283 – Margaret, Maid of Norway, Queen of Scotland is born.
1413 – Henry V is crowned King of England.
1440 – Christopher of Bavaria is appointed King of Denmark.
1860 – On his phonautograph machine, Édouard-Léon Scott de Martinville makes the oldest known recording of an audible human voice.
1865 – Confederate General Robert E Lee and 26,765 troops surrender at Appomattox Court House to US Lieutenant General Ulysses S Grant in the Civil War.
1916 – The #1 movie was, "Burlesque on Carmen."
1926 – Hugh Hefner, American publisher, founded Playboy Enterprises is born.
1942 – The #1 movie was, 'My Favorite Blonde," starring Bob Hope and Madeleine Carroll.
1957 – The #1 movie was, "Funny Face," starring Audrey Hepburn.
1959 – Project Mercury: NASA announces the selection of the United States' first seven astronauts, whom the news media quickly dub the "Mercury Seven".
1961 – The #1 song on the Hot 100 Billboard was, "Blue Moon," by The Marcels.
1965 – Astrodome opens. First indoor baseball game is played.
1968 – The #1 movie was, "2001: A Space Odyssey."
1971 – The #1 song on the Hot Country Songs Billboard was, "After The Fire Is Gone," by  Conway Twitty & Loretta Lynn.
1977 – The #1 movie was, "The Many Adventures of Winnie the Pooh."
1982 – Pilou Asbæk, Danish actor was born in Copenhagen, Denmark.
1983 – The #1 song on the Hot 100 Billboard was, "Billie Jean," by  Michael Jackson.
The #1 movie was, "The Secret of my Success," starring Michael J. Fox.
1990 – Kristen Stewart is an American actress from the movie, "Twilight" is born.
1992 – The #1 movie was, "The Sleepwalkers."
1994 – The #1 song on the Top Mainstream 40 Billboard was was, "The Sign," by  Ace Of Base.
2014 – A student stabs 20 people at Franklin Regional High School in Murrysville, Pennsylvania.
2016 – The #1 movie was, "The Boss," starring Melissa McCarthy.
2017 – Palm Sunday church bombings at Coptic Churches in Tanta and Alexandria take place.
2017 – The #1 song on hte Adult Top 40 was, "Shape Of You," by  Ed Sheeran.
2021 – Prince Philip, Duke of Edinburgh, member of the British royal family as the husband of Queen Elizabeth II passes away at 99 peacefully at Windsor Castle. [CNN]