April is Autism Awareness Month that is, Autism Acceptance Month

April is Autism Awareness Month
The History of Autism Awareness Month
In 1970. the Autism Society launched a nationwide effort to promote autism awareness and assure that all affected by autism are able to achieve the highest quality of life possible. Later in 1972, the organization launched the first annual National Autistic Children's week, which has now evolved into Autism Acceptance Month (AAM). Their main goal is to spread awareness, promote acceptance, and ignite change.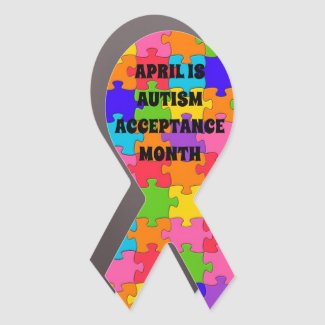 Autism spectrum disorder (ASD) is a complex developmental disability, usually starting in childhood and affecting a person's ability to communicate and interact with others. Each person with Autism is different. Autism can make it hard to communicate with others. An autistic brain is wired differently and people with Autism may become sensitive to thing such as  light, sound and touch.
As the incidence of Autism is steadily rising, the Autism Society hope to build a better awareness of the signs, symptoms, and realities of autism, They launched a campaign, #CelebrateDifferences which focuses on providing information and resources for  communities to be more aware of autism, promote acceptance, and be more inclusive in everyday life.
The Autism Society is also trying to shift "Autism Awareness Month" to "Autism Acceptance Month." They say that the shift in the use of terminology aims to foster acceptance to ignite change through improved support and opportunities in education, employment, accessible housing, affordable health care and comprehensive long-term services.
Please visit autismsociety.org to learn more.
Don't forget that April 2nd is Light it Up Blue! Businesses and homes will be lighting up blue. You can also wear something blue in support of understanding and acceptance for people with autism. Take a picture and post it on social media with #LightItUpBlue
Get Official #LightItUpBlue gear here.
Here are some great websites you can learn more from: