August 31st Quirky Holidays and Observance Days
Every day of the year has special holidays and observances. Some Nationally recognized and some just for fun made up for specific purposes. Look down the list for today and see if anything calls out to you today!
Eat Outside Day
Grab a picnic basket, fill it and let's eat outside today! Meet an old friend or just sit alone and enjoy the fresh air, trees, grass and sounds of the wind! If you are still hooked up electronically then see what others are doing on #EatOutsideDay.
Love Litigating Lawyers Day
This is a day to celebrate the respect we have for the lawyers who fight for us everyday.
National Diatomaceous Earth Day
National Diatomaceous Earth Day to recognize the diatom and the remarkable mineral it creates. DE is a soft, crumbly, porous sedimentary deposit formed from the fossil remains of diatoms. It has several uses such as to used as an anti-parasitic for humans and animals and also to kill bacteria in pools. The Benefits of Diatemaceous Earth.
National Matchmaker Day
National Matchmaker day celebrates those who like to play cupid and find the perfect matches that will become happy couples. If you like to set your friends up, then this holiday if for you!
National Trail Mix Day
There are two different stories on how Trail Mix go started.  On story claims it was invented  in 1968 by two California surfers who blended peanuts and raisins together for an energy snack. However, in the 1958 novel The Dharma Bums, written by Jack Kerouac's, trail mix is mentioned when the two main characters describe the planned meals in preparation for their hiking trip.
We Love Memoirs Day
Two memoir authors, Victoria Twead and Alan Parks, started this day in 2013. They wanted to create a place where memoir readers and authors could come together and chat. Victoria Twead is a New York Times bestselling author of "Chickens, Mules and Two Old Fools: Tuck Into a Slice of Andaluc an Life
" and the "One Young Fool in Dorset: The Prequel (Old Fools)
" , while Alan Parks is the author of "Seriously Mum, What's an Alpaca?: An Adventure in the Frying Pan of Spain
?" and the "Seriously Mum – The Complete Trilogy
" series.
August 31st Zodiac Sign is a Virgo
Dates: August 23 – September 22
Symbol: Maiden Virgin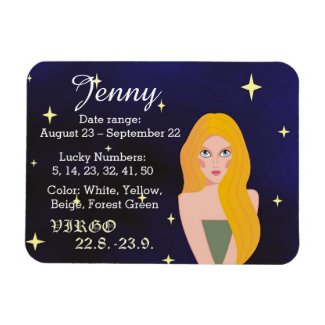 Element: Earth
Quality: Mutable
Colord: Grey, Beige, Pale-Yellow
Day: Wednesday
Ruler: Mercury
Lucky Numbers: 5, 14, 15, 23, 32
Personality Traits:  Very hard working and very loyal. Perfectionist to a fault, can be critical of others.
Famous Virgos:  Michael Jackson, Paul Walker, Cameron Diaz, Mother Theresa, Stephen King, Warren Buffet, John McCain, Leo Tolstoy, Van Morrison. Chandra Wilson, Aaron Paul, Bebe Rexha, Sara Remirez, Richard Gere.
August 31st Trivia, Historical Events, Inventions and Famous Birthdays
1888 – Jack the Ripper murders, Mary Ann Nichols, his first victim.
1897 – Thomas Edison patents the Kinetoscope, the first movie projector.
1943 – USS Harmon, the first U.S. Navy ship to be named after an African American, is commissioned.
1945 – Van Morrison, singer and songwriter was born in Pottinger, Ireland.
1949 – Richard Gere, American actor famous for his role in, Pretty Woman, was born in Philadelphia, PA.
1970 – Queen Rania of Jordan was born in Kuwait.
1971 – Chris Tucker, actor and comedian was born in  Atlanta, GA.
1975 – Sara Ramírez is a Mexican American actress, singer, and songwriter, known for her role as Callie in Grey's Anatomy was born in Mazatlán, Mexico.
1985 – Mohammad bin Salman bin Abdulaziz Al Saud, known colloquially as MBS, is the Crown Prince of Saudi Arabia, was born in Jeddah, Saudi Arabia.
2006 – Edvard Munch's famous painting The Scream, stolen on August 22, 2004, is recovered in a raid by Norwegian police.
2016 – Islamic State spokesman and strategist Abu Muhammad al-Adnani was killed in Aleppo, Syria. [source]
2016 – FBI recovers 30 more Clinton emails on Benghazi.  [source]
2016 – Senators Marco Rubio of Florida and John McCain of Arizona beat primary challenges from fellow Republicans.  [source]
2016 – Obama commutes sentences of 111 more nonviolent federal inmates.  [source]
2017 – Houston, Texas of totally flooded from Hurricane Harvey. [source]
2017 –  1,000 die as severe monsoon hits India, Bangladesh, and Nepal. [source]
2019 – Yet, another mass shooting in the United States, this time in Odessa, Texas. [source]
  See our September
Holidays and Observance Gift Shop