February 16th Holidays, Observances & Trivia

February 16th Holidays, Observances & Trivia
February 16th Zodiac Sign is Aquarius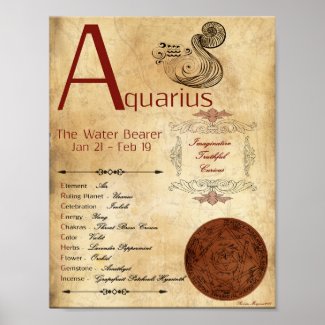 Date range: January 20 – February 18
Element: Air,
Quality: Fixed
Color: Light-Blue, Silver
Lucky Numbers: 4, 7, 11, 22, 29
Personality Traits: Humanitarian, original, likes to be right, argumentative
Famous Aquariuses;   Oprah Winfrey, Jennifer Aniston,  Emma Roberts,  Denise Richards,

Princess Charlene of Monaco, Shakira, Mischa Barton, Natalie Imbruglia, Ellen DeGeneres, Alicia Keys,  Abraham Lincoln, Galileo Galilei, Wolfgang Amadeus Mozart, Charles Darwin, Michael Jordan, James Dean,
February 18th Trivia
1812 – Henry Wilson, 18th Vice President of the United States was born.
1944 – The #1 movie was, "Lady in the Dark," starring Ann Sothern .
1954 – Margaux Hemingway, American model and actress was born.
1958 – Ice-T, American musician was born in Newark, NJ.
1959 – John McEnroe, American tennis player was born in  Wiesbaden, Germany.
1959 – The #1 movie was, "Sleeping Beauty."
1960 – The U.S. Navy submarine USS Triton begins Operation Sandblast, setting sail from New London, Connecticut, to begin the first submerged circumnavigation of the globe.
1964 – Christopher Eccleston, English Actor was born in Langworthy, Salford, Greater Manchester.
1964 – The #1 song on the Hot 100 Billboard was, "I Want To Hold Your Hand," by  The Beatles.
1971 – The #1 movie was, "Cold Turkey."
1977 – The #1 song on the Hot Dance Club Songs Billboard was, "Disco Inferno / Starvin' / Body Contact Contract" by  The Trammps.
1980 – The #1 song on the Hot 100 Billboard was, "Do That To Me One More," by  Time Captain & Tennille.
1982 – The #1 song on the Hot 100 Billboard was, "Centerfold," by  The J. Geils Band.
1988 – The #1 movie was, "Good Morning, Vietnam," starring Robin Williams.
1990 – The Weeknd, Candian singer was born in Toronto, Canada.
1995 – The #1 song on the Hot 100 Billboard was, "Creep," by TLC.
1996 – A Chicago-bound Amtrak train collided with a MARC commuter train bound for Washington, D.C., killing 11 people.
2005 – The Kyoto Protocol comes into force, following its ratification by Russia.
2017 – The #1 song on the Top 40 Billboard was, "Don't Wanna Know," by Maroon 5 Featuring Kendrick Lamar.
2018 – Around 8,000 people attended a vigil in Parkland, Florida, to mourn the victims of the shooting at Marjory Stoneman Douglas High School.
2018 – A second appeals court on Thursday ruled that the most recent incarnation of President Trump's controversial travel ban is probably unconstitutional.
2019 – President Trump puts "foot in mouth," when he says he's going to call a "state of emergency" to fund building a border wall, then says, "I don't need to do this," right after.
Shop Easter Wreaths on Amazon!