Happy February 1st – Holidays, Observances and History
February 1st Holidays, Observances and Trivia
Every day of the year is full of funny holidays! Check out the list below to see if anything catches your eye! Find something to celebrate or observe! Then scroll down and see what historical events happened on February 1st. Thank you for stopping by Time for the Holidays!
G.I. Joe Day
February 1st – G.I. Joes were introduced to the public by Hasbro in February, 1964. They wanted to recreate the success of their Barbie dolls by making the G.I. Joe for boys. It was a success.

Hula in the Coola Day
February 1st encourages us to get out of our winter clothes and pull out your hula skirt and do some fun Hawaiian dancing.
National Baked Alaska Day
Today on February 1st you are encouraged to enjoy some Baked Alaska, so here is a recipe to help you get started: https://www.foodnetwork.com/recipes/food-network-kitchen/baked-alaska-recipe-2125603.
National Freedom Day
February 1st celebrates the day President Abraham Lincoln signed what would become the 13th amendment in 1865 abolishing slavery "within the United States.

National Serpent Day
Today on February 1st we celebrate snakes! The serpent, or snake, is one of the oldest mythological symbols. So, whether you love them or hate them, today give them their due respect.
Robinson Crusoe Day
Robinson Crusoe is a novel by Daniel Defoe, first published on 25 April 1719.  Learn more at https://www.britannica.com/topic/Robinson-Crusoe-novel.
Spunky Old Broads Day
This day was created as a month-long holiday in February by Dr. Gayle Carson, and the first day February  became Spunky Old Broads Day. Carson was a coach to CEOs and entrepreneurial managers around the world, and focused on helping older women. She thought that the words spunky, old, and broad all had negative connotations, so she put them all together to create a positive message instead. This holiday celebrates women 50 years old and older who don't want to get old quietly, and "who are interested in living a regret-free life." February was Dr. Carson's birthday month.

Funny Buttons for Spunky Old Broad's Day
February 1st Zodiac Sign is Aquarius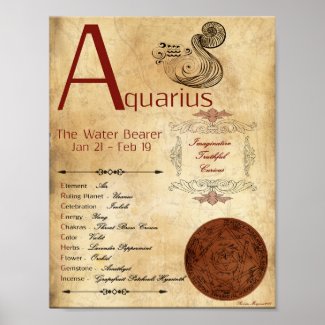 Date range: January 20 – February 18
Element: Air,
Quality: Fixed
Color: Light-Blue, Silver
Lucky Numbers: 4, 7, 11, 22, 29
Personality Traits: Humanitarian, original, likes to be right, argumentative
Famous Aquariuses;   Oprah Winfrey, Jennifer Aniston,  Emma Roberts,  Denise Richards,

Princess Charlene of Monaco, Shakira, Mischa Barton, Natalie Imbruglia, Ellen DeGeneres, Harry Styles, Alicia Keys,  Abraham Lincoln, Galileo Galilei, Wolfgang Amadeus Mozart, Charles Darwin, Michael Jordan, James Dean, Clark Gable.
Random Trivia about February 1st
772 Adrian I begins his reign as Catholic Pope.
1587 Queen Elizabeth I of England signs a death warrant for her cousin, Mary Stuart,  Queen of Scots.
1788 – Isaac Briggs and William Longstreet patented the steamboat.
1901 Clark Gable was born.
1920 – The first armored car was introduced.
1924 – Amsterdam's Netherlands Press Museum opens.
1951 – 1st telecast of an atomic explosion.
1960 — Four black students start the Greensboro sit-ins.
1965 – Brandon Lee, Actor was born in Oakland, CA.
1968 – Lisa Marie Presley, American singer-songwriter and daughter of Elvis Presley was born in Memphis, TN.
1968 – Pauly Shore, American actor, comedian was born in Los Angeles, CA.
1971 – Michael C. Hall, American actor, known for his role as Dexter, was born in Raleigh, NC.
1979 – Ayatollah Khomeini returns to Iran after 15 years in exile
1994 –  Harry Styles, English singer, former member of boy band, "One Direction"  was born in Redditch, United Kingdom.
2003 – Space Shuttle Columbia disintegrates on its way back to Earth killing all 7 astronauts onboard.
2006 – A 100-pound woman ate 26 grilled cheese sandwiches in 10 minutes at a New York restaurant to win the World Grilled Cheese Eating Championship.
2018 –  News if filled with debates over President Donald Trump's State of the Union Address.
2019 – At least 21 people have now died due to the Polar Vortex in the US Midwest.
2021 – Coronavirus stats: Total cases: 103M,  Total Deaths 2.23M.
2021 – Dustin Diamond, Actor on 'Saved by the Bell,' dies at 44 from cancer.