February 1st Holidays, Observances and Trivia
February 1st Holidays, Observances and Trivia
Every day of the year is full of funny holidays! Check out the list below to see if anything catches your eye! Find something to celebrate or observe! Then scroll down and see what historical events happened on February 1st. Thank you for stopping by Time for the Holidays!
Funny Buttons for Spunky Old Broad's Day
February 1st Zodiac Sign is Aquarius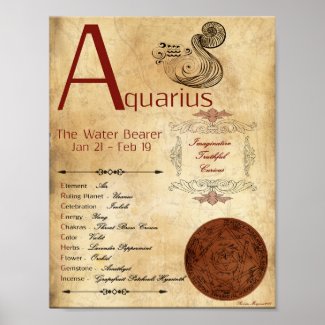 Date range: January 20 – February 18
Element: Air,
Quality: Fixed
Color: Light-Blue, Silver
Lucky Numbers: 4, 7, 11, 22, 29
Personality Traits: Humanitarian, original, likes to be right, argumentative
Famous Aquariuses;   Oprah Winfrey, Jennifer Aniston,  Emma Roberts,  Denise Richards,

Princess Charlene of Monaco, Shakira, Mischa Barton, Natalie Imbruglia, Ellen DeGeneres, Harry Styles, Alicia Keys,  Abraham Lincoln, Galileo Galilei, Wolfgang Amadeus Mozart, Charles Darwin, Michael Jordan, James Dean, Clark Gable.
Random Trivia about February 1st
772 Adrian I begins his reign as Catholic Pope.
1587 Queen Elizabeth I of England signs a death warrant for her cousin, Mary Stuart,  Queen of Scots.
1788 – Isaac Briggs and William Longstreet patented the steamboat.
1901 Clark Gable was born.
1920 – The first armored car was introduced.
1924 – Amsterdam's Netherlands Press Museum opens.
1951 – 1st telecast of an atomic explosion.
1960 — Four black students start the Greensboro sit-ins.
1965 – Brandon Lee, Actor was born in Oakland, CA.
1968 – Lisa Marie Presley, American singer-songwriter and daughter of Elvis Presley was born in Memphis, TN.
1968 – Pauly Shore, American actor, comedian was born in Los Angeles, CA.
1971 – Michael C. Hall, American actor, known for his role as Dexter, was born in Raleigh, NC.
1979 – Ayatollah Khomeini returns to Iran after 15 years in exile
1994 –  Harry Styles, English singer, former member of boy band, "One Direction"  was born in Redditch, United Kingdom.
2003 – Space Shuttle Columbia disintegrates on its way back to Earth killing all 7 astronauts onboard.
2006 – A 100-pound woman ate 26 grilled cheese sandwiches in 10 minutes at a New York restaurant to win the World Grilled Cheese Eating Championship.
2018 –  News if filled with debates over President Donald Trump's State of the Union Address.
2019 – At least 21 people have now died due to the Polar Vortex in the US Midwest.
2021 – Coronavirus stats: Total cases: 103M,  Total Deaths 2.23M.
2021 – Dustin Diamond, Actor on 'Saved by the Bell,' dies at 44 from cancer.