February 21st Holidays & Observances

February 21st Holidays & Observances
Each day is full of surprisingly strange, funny, and sometimes very serious holidays and observance. Read below to find out what falls on today!
Card Reading Day

When: Always on February 21st.
What: After reading several other posts on "Card Reading Day" it remains unclear if it's to
learn more about Tarot cards, or a holiday made by the greeting card industry to promote sending cards. We will update if we learn more.
International Mother Language Day
When:  Annually on February 21st (starting in 2000)
What: This holiday or observance day was made to to defend the rights to write in one's mother language. It is a social movement meant to  promote peace and multilingualism.
History: This observance started in the year 2000. The reason for the date was because on February 21st, in 1952 students from the University of Dhaka, Jagannath College and Dhaka Medical College, demonstrated for the recognition of Bengali as one of the two national languages of East Pakistan, were brutally shot dead by police (then under Pakistan
government) near the Dhaka High Court in the capital of present-day Bangladesh.
National Sticky Bun Day

When: Always on February 21st.
How to Observe: Eat a delicious cinnamon and glazed covered bun today.
History: Sticky buns, priorly known as schnecken, were believed to be brought to us by German settlers that came to Pennsylvania. It became known as a Philadelphia treat.
February 20th Horoscope is Pisces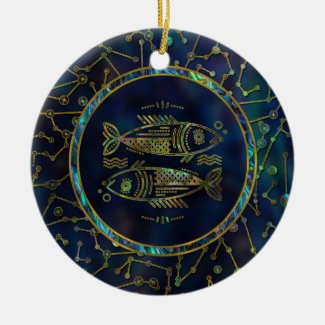 Time period: February 19 – March 20
Element: Water
Quality: Mutable
Ruling planet: Neptune
Symbol: Fish
Sign ruler: Neptune, Jupiter
Colors: Mauve, Lilac, Purple, Violet, Sea green
Best Partner Compatibility: Virgo, Taurus
Lucky Numbers: 3, 9, 12, 15, 18, 24
Traits: Emphatic, sensitive, truthful, compassionate, artistic, musical, spiritual. Also can be sad, a martyr, too trusting.
Interesting Historical Events that Happened on February 21st
1431 – Today was Joan of Arc's first day of interrogation during her trial for heresy.
1804 – The first self running locomotive on rails trip was taken in Wales.
1848 – The Communist Manifesto was published by Karl Marx and Friedrich Engels.
1878 – The world's first telephone book is issued in New Haven, Connecticut.
1922 – Great Britain grants Egypt independence.
1925 – The first issue of "The New Yorker" was published.
1940 – John Lewis,  American politician, statesman, and civil rights activist was born in Alabama.
1953 – Francis Crick and James Watson discover structure of DNA-molecule.
1958 – Gerald Holtom designed the first peace symbol.
1916 – World War I: Battle of Verdun started which lead to an est.imated 1 million casualties.
1955 – Kelsey Grammer, American actor was born in Charlotte Amalie, United States Virgin Islands.
1963 – William Baldwin, American actor was born in Massapequa, NY.
1965 – At age 39, Malcolm X was killed in New York City by assassins identified as Black Muslims.
1972 – U.S. President Richard Nixon made the first ever visit to China for political reasons.
1979 – Jennifer Love Hewitt, American actress was born in Waco, TX.
1987 – Ellen Page, Canadian actress was born in Halifax Regional Municipality, Canada
1988 – TV evangelist Jimmy Swaggart confessed to his congregation that he was guilty of sinning as news came out with his links to prostitutes.
2002 – Prince Michael Jackson II, Michael Jackson's son was born in Sharp Grossmont Hospital, La Mesa, CA.
Peter Tork, American musician, member of The Monkees, passed away from tongue cancer at age 77.
Celebrate National Sticky Bun Day Keepsakes



See what other holidays and observance days are in February!