February 24 Holiday List 
Here is a list of some of the more  unknown holidays for today!
National Tortilla Chip Day
Rebecca Webb Carranza, an American is really responsible for making the firest tortilla chips. In the 1940s she had a tortilla making factory in Los Angeles and started frying up the part of the tortillas that were rejected. Carranza received the Golden Tortilla Award in 1994 for her contribution to the Mexican food industry.
National Trading Card Day
Get out your trading cards and get ready to swap today! Learn more about this holiday on Swap-Bot!
World Bartender Day
This observance day originated in  America and is linked to the drinks brand, Sailor Jerry. In the UK all bartenders get the day off! Celebrate by tipping your local bartender big today, or by nominating them for best bartender competitions!
February 23rd Horoscope is Pisces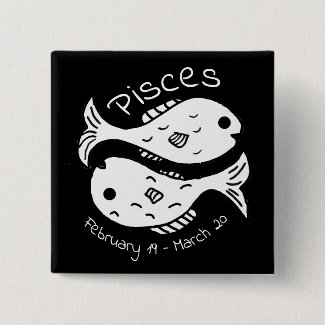 Time period: February 19 – March 20
Element: Water
Quality: Mutable
Ruling planet: Neptune
Symbol: Fish
Sign ruler: Neptune, Jupiter
Colors: Mauve, Lilac, Purple, Violet, Sea green
Best Partner Compatibility: Virgo, Taurus
Lucky Numbers: 3, 9, 12, 15, 18, 24
Traits: Emphatic, sensitive, truthful, compassionate, artistic, musical, spiritual. Also can be sad, a martyr, too trusting.
February 24th History
1854 – A Penny Red with perforations was the first perforated postage stamp to be officially issued for distribution.
1868 – Andrew Johnson becomes the first President of the United States to be impeached by the United States House of Representatives. He is later acquitted in the Senate.
1947 – Edward James Olmos, Actor was born in East Los Angeles, CA.
1947 – Rupert Holmes, English-American singer-songwriter and playwright is born in Northwich, Cheshire, England..
1955 – Steve Jobs, American business magnate was born in San Francisco, CA.
1966 – Billy Zane, American actor was born in Chicago, IL.
1967 – The #1 movie is, "Hurry Sundown."
1971 – The #1 song on the Hot 100 Billboard was, "One Bad Apple," by The Osmonds.
1980 – The United States Olympic hockey team completes its Miracle on Ice by defeating Finland 4–2 to win the gold medal.
1984 – Tyrone Mitchell perpetrates the 49th Street Elementary School shooting in Los Angeles, killing two children and injuring 12 more.
1985 – The #1 song on the Hot 100 Billboard was, "Careless Whisper," by Wham! Featuring George Michael.
1986 – The #1 movie was, "Pretty in Pink," starring Molly Ringwalk and Andrew McCarthy.
1990 – #PaulaAbdul with The Wild Pair are at #1 on the Hot100 Singles Billboard Chart with "Opposites Attract" for the last week of a 3wk run.
@PaulaAbdul
1993 – The #1 song on the Hot 100 Billboard was, "I Will Always Love You," by Whitney Houston.
1996 – The #1 movie was, "Rumble in the Bronx."
2005 – The #1 song on the Hot Country Songs Billboard was, "Bless The Broken Road," by Rascal Flatts.
2015 – The #1 movie was, "Focus," starring Will Smith.
2018 – The #1 song on the Adult Top 40 was, "Perfect, by Ed Sheeran.
Check out other February Holidays