February 25th Holidays, Observances and Trivia

February 25th Holidays, Observances and Trivia
Let's All Eat Right Day
This  Day is a day to honor Adelle Davis, who was one of the country's best-known nutritionists. Adelle was born on February 25th in 1904 and was an advocate in the nutrition movement, she wrote a series of books about healthy living including the books: LET'S EAT RIGHT TO KEEP FIT, LET'S GET WELL and LET'S COOK IT RIGHT.
Chocolate-Covered Peanuts Day
Did you know that the  first nuts covered in chocolate were sold commercially in America in 1925?  Goobers was the first brand. So grab yourself a box and enjoy!
National Clam Chowder Day
Grab yourself a bowl and a spoon and enjoy some nice warm Clam Chowder soup today!
Pistol Patent Day
Pistol Patent Day is celebrated on February 25th of each year in honor of Samuel Colt's U.S. "revolving gun" patent granted February 25, 1836 (numbered 9430X).
February 25th Horoscope is Pisces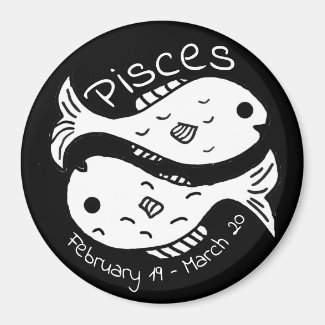 Time period: February 19 – March 20
Element: Water
Quality: Mutable
Ruling planet: Neptune
Symbol: Fish
Sign ruler: Neptune, Jupiter
Colors: Mauve, Lilac, Purple, Violet, Sea green
Best Partner Compatibility: Virgo, Taurus
Lucky Numbers: 3, 9, 12, 15, 18, 24
Traits: Emphatic, sensitive, truthful, compassionate, artistic, musical, spiritual. Also can be sad, a martyr, too trusting.
February 25th Trivia
1862 Paper currency introduced in US by President Abraham Lincoln.
1870 Hiram R. Revels is sworn in as 1st African American member of Congress (Sen-R-MS).
1901 – J. P. Morgan incorporates the United States Steel Corporation.
1919 – Oregon places a one cent per U.S. gallon tax on gasoline, becoming the first U.S. state to levy a gasoline tax.
1935 – Sally Jessy Raphael, American journalist and talk show host was born.
1945 – World War II: Turkey declares war on Germany.
1953 – The #1 movie was, "Peter Pan."
1957- Buddy Holly & Crickets record "That'll Be the Day."
1971 – Sean Astin, American actor, director, and producer was born.
1971 – The #1 movie was, "Cold Turkey."
1982 – The #1 song on the Hot 100 Billboard was, "Centerfold,"  The J. Geils Band.
1989 – The #1 movie was, "The Burbs," starring Tom Hanks.
1991 – Gulf War: An Iraqi scud missile hits an American military barracks in Dhahran, Saudi Arabia killing 28 U.S. Army Reservists from Pennsylvania.
1994 – The #1 song on the Top 40 Billboardrd was, "The Sign," by Ace Of Base.
1995 – The #1 movie was, "The Brady Bunch Movie."
2007 – The #1 song is, "Chasing Cars," by  Snow Patrol.
2012 – The #1 movie was, "Act of Valor."
2015 – At least 310 people are killed in avalanches in northeastern Afghanistan.
2016 – Three people are killed and fourteen others injured in a series of shootings in the small Kansas cities of Newton and Hesston.
2017 – Bill Paxton, American actor from the movies, "Twister" and "Titanic" passed away.