February 28th Holidays, Horoscope and History

February 28th
Everyday there are several lesser known holidays to celebrate! We will try to remind you daily of all the different holidays for you to learn about and celebrate!
Today's holiday list:
February 28th Horoscope is Pisces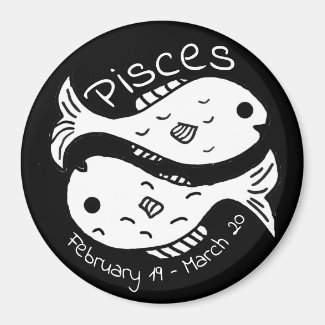 Time period: February 19 – March 20
Element: Water
Quality: Mutable
Ruling planet: Neptune
Symbol: Fish
Sign ruler: Neptune, Jupiter
Colors: Mauve, Lilac, Purple, Violet, Sea green
Best Partner Compatibility: Virgo, Taurus
Lucky Numbers: 3, 9, 12, 15, 18, 24
Traits: Emphatic, sensitive, truthful, compassionate, artistic, musical, spiritual. Also can be sad, a martyr, too trusting.
February 28th Trivia
1935 – DuPont scientist Wallace Carothers invented nylon.
1940 – Basketball is televised for the first time (Fordham University vs. the University of Pittsburgh in Madison Square Garden).
1955 – Gilbert Gottfried, American comedian, actor, and singer was born in Brooklyn, New York City, NY.
1959 – The #1 song on the Hot 100 Billboard was, "Stagger Lee, ' by Lloyd Price.
1985 – The #1 song on the Hot 100 Billboard was, "Careless Whisper," by  Wham! Featuring George Michael.
1970 – Bernadette Peters, American actress was born in  Ozone Park, New York City, NY
1991 – The first Gulf War ended.
2007 – The #1 song on the Hot 100 Billboard was, "Wanna Be," by The Spice Girls.
2004 – Over one million Taiwanese participating in the 228 Hand-in-Hand rally form a 500-kilometre (310 mi) long human chain to commemorate the February 28 Incident in 1947.
2009 – Paul Harvey, American radio host  passed away.
2016 –  Russian coal mine accident kills 36.
2017 – Trump wants to hire 5,000 more border control guards.
2017 – The #1 movie was, "Get Out."
2018 – The #1 song on the Hot 100 Billboard was, "God's Plan," by Drake.
2019 – Katherine Helmond, known for playing the Tate matriarch on the 1970s comedy Soap and later starred on Who's the Boss? died February 28 of Alzheimer's complications at her home in Los Angeles.
Click Here for More Strange and Unknown Daily Holidays!
http://timefortheholidays.net/march-1st-holiday-list/