February 2nd Holidays, Observances and Trivia

February 2nd Holidays, Observances and Trivia
Each and every day of the year is full of surprises! See the holiday list below for February 2nd then scroll down to see some events that took place on February 2nds past.
Fun Holiday Buttons & Shirts
Fun Memes to Share
Got all your Gifts for Valentine's Day?
February 2nd Zodiac Sign is Aquarius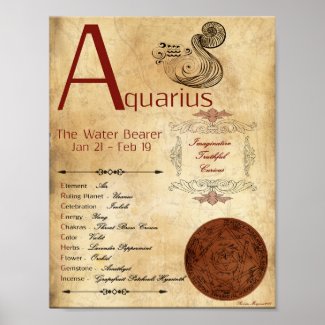 Date range: January 20 – February 18
Element: Air,
Quality: Fixed
Color: Light-Blue, Silver
Lucky Numbers: 4, 7, 11, 22, 29
Personality Traits: Humanitarian, original, likes to be right, argumentative
Famous Aquariuses;   Oprah Winfrey, Jennifer Aniston,  Emma Roberts,  Denise Richards,

Princess Charlene of Monaco, Shakira, Mischa Barton, Natalie Imbruglia, Ellen DeGeneres, Alicia Keys,  Abraham Lincoln, Galileo Galilei, Wolfgang Amadeus Mozart, Charles Darwin, Michael Jordan, James Dean, Harry Styles, Clark Gable.
February 2nd Trivia
1887 – The first Groundhog Day was observed in Punxsutawney, PA
1892 – The first bottle cap was patented by William Painter.

Charlie Chaplin

1914 – Cub Scouts The first Cub Scout pack is formed in Sussex, England.
1914 – Charlie Chaplin's first film appearance in a film called, "Making a Living."
1936 –  A record 24-hour snowfall for Hawaii was 6.5 inches that fell on the Haleakala volcano..
1945 – The #1 movie was, "Can't Help Singing."
1947 –  Farrah Fawcett is born in Corpus Christi, TX,
1954 – Christie Brinkley was born in Monroe, MI.
1956 – The #1 movie was, "The Lieutenant Wore Skirts."
1964 – The #1 song was, "I want to Hold your Hand," by The Beatles.
1964 – First U.S. Spacecraft to Strike the Moon Ranger 6, launched from Cape Canaveral, Florida, strikes the moon.
1979 – The #1 song was, "Le Freak," by Chic.
1979 – Sex Pistols Sid Vicious overdoses on heroin.
1975 – The #1 movie was, "The Towering Inferno."
1977 – Shakira, Colombian singer is born in Barranquilla, Colombia.
1982 – The David Letterman Show debuts on NBC..
1985 – The #1 song on the Hot 100 Billboard was, "I want to know what Love is," by Foreigner.
1985 – The #1 movie was, "Beverly Hills Cop," starring Eddie Murphy.
1996, The song, "One Sweet Day," by  Mariah Carey & Boyz II Men was #1 on the Adult Top 40. 
1999 – The #1 movie was, "Payback," starring Mel Gibson.
2005 – The #1 song on the Top 40 Billboard was, "Give A Little Bit," Goo Goo Dolls.
2009 – The #1 movie was, "He's Just not that into You."
2016 – The #1 song on the Top Adult Contemporary Billboard was, "Hello," by Adele.
2018 – In a landmark decision, U.S. District Judge Mark Walker ruled Thursday that Florida's process for restoring felons' voting rights is unconstitutional.
To see more February Holidays
Click on the day or look at list below.
1/2/3/4/5/6/7/8/9/10/11/12/13/14/15/16/17/18/19/20/21/
22/23/24/25/26/27/28/29