February 3rd Holidays, Horoscope and History


February 3rd Holidays, Observances and Trivia
Welcome to Time for the Holidays! Each day if full of holidays and observances that most people don't even know exist! Check out what falls on today, February 3rd and see if there is anything you would like to celebrate today! Whether you want to celebrate Elmo's birthday with your children or have carrot cake for dessert, we hope you find something fun to do!
American Painters Day
Today on  February 3rd we honor painters and what their creativity brings to our lives.
Elmo's Birthday
On February 3rd we celebrate Elmo's birthday! He is the beloved red creature on Sesame Street that all children and adults love.
Four Chaplains Memorial Day
Annually on February 3rd, this day of remembrance is celebrated to honor four military chaplains who sacrificed their own lives to save the lives of their fellow service members during WWII. Learn more about the four chaplains at https://militarybenefits.info/four-chaplains-day/#:~:text=Each%20year%20on%20February%203rd,fellow%20service%20members%20during%20WWII..

National Carrot Cake Day
February 4th urges you to celebrate carrot cake so here is a recipe for you to try out! https://www.inspiredtaste.net/25753/carrot-cake-recipe/
National Cordova Ice Worm Day
In 1898,  EJ White,  a journalist in Alaska was writing for the Klondike Nugget. White wrote about a creature he made up called the ice worm. Sales increased and the tale grew to the point where bartenders would pretend to pull worms from the ice and snow there and put them in people's drinks. (Really it was spaghetti they were pulling out) Read more about this story here. http://hoaxes.org/tall-tales/alaska.html.

National Missing Persons Day
National Missing Children's Day on February 3rd aims to put awareness to all the missing people around the world who have not been found yet. Visit NamUs and FBIMissingPersons.

National Patient Recognition Day
February 3rd is a day for medical professionals to  "reflect on their stewardship of patient care and their dedication to patient satisfaction,"
National Wedding Ring Day
It makes sense that National Wedding Ring Day would take place during Valentine's Day week when love is in the air and being celebrated! So get your shopping on on February 3rd and get ready to propose!
National Women Physicians Day
Did you know that on February 3rd we are actually celebrating the birthday of a woman, Elizabeth Blackwell, MD, who was famously allowed to attend medical school, but only as a joke. The awesome part is that she proved everyone wrong about her "intellectual inferiority" and became the first woman in America to earn her medical degree opening the door for all the incredible female healthcare providers we have now. Read more about her here https://www.aamc.org/news-insights/celebrating-10-women-medical-pioneers.
Take a Cruise Day
February 3rd is Take a Cruise Day. Tell us your favorite cruise line and if you could take a cruise right now, where would you go?
The Day the Music Died
On Feb. 3, 1959, Buddy Holly, 22, Richie Valens, 17, and J.P. "The Big Bopper" Richardson, 24, died in a tragic plane crash shortly after takeoff in Clear Lake, Iowa. Today we honor them.

Fun Memes to Share
 Cool graphics from Pixabay and Cooltext.com.
February 3rd Zodiac Sign is Aquarius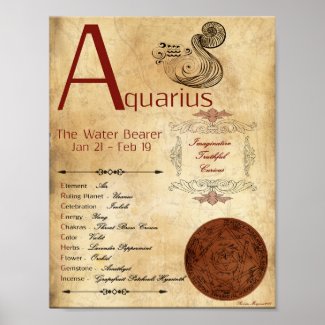 Date range: January 20 – February 18
Element: Air,
Quality: Fixed
Color: Light-Blue, Silver
Lucky Numbers: 4, 7, 11, 22, 29
Personality Traits: Humanitarian, original, likes to be right, argumentative
Famous Aquariuses;   Oprah Winfrey, Jennifer Aniston,  Emma Roberts,  Denise Richards,

Princess Charlene of Monaco, Shakira, Mischa Barton, Natalie Imbruglia, Ellen DeGeneres, Alicia Keys,  Abraham Lincoln, Galileo Galilei, Wolfgang Amadeus Mozart, Charles Darwin, Michael Jordan, James Dean, Harry Styles, Clark Gable.Muscat, Oman.
February 3rd Trivia
A list of historical events, new inventions, world records, celebrity birthdays and other random trivia.
1690 – The colony of Massachusetts issues the first paper money in the Americas.
1809 – The Territory of Illinois is created by the 10th United States Congress.
1870 – The Fifteenth Amendment to the United States Constitution is ratified,    guaranteeing voting rights to male citizens regardless of race.
1913 – The Sixteenth Amendment to the United States Constitution is ratified, authorizing the Federal government to impose and collect an income tax.
1913 – The #1 movie was, "Cleopatra," starring Helen Gardner.
1918 – The Twin Peaks Tunnel in San Francisco, California begins service as the longest streetcar tunnel in the world at 11,920 feet long.
1922 – The #1 movie was, "The Wonderful Thing," starring Lillian & Dorothy Gish.
1931 – The #1 movie was, "City Lights," starring Charlie Chaplin.
1931 – The Hawke's Bay earthquake, New Zealand's worst natural disaster, killing 258 people.
1943 – Blythe Danner, American actress was born in Philadelphia, PA.
1944 – The #1 movie was, "Destination Tokyo."
1950 – Morgan Fairchild, American actress was born in Dallas, TX.
1953 – The #1 movie was, "The Bad and the Beautiful."
1961 – The #1 movie was, "One Hundred and One Dalmatians," 
1961 – The United States Air Forces begins Operation Looking Glass.
1972 – The #1 song was, "American Pie (Parts I & II)," by  Don McLean.
1972 – The first day of the seven-day 1972 Iran blizzard,, which would kill at least 4,000 people, making it the deadliest snowstorm in history.
1973 – The #1 movie was, "The Poseidon Adventure."
1976 – Isla Fisher, Australian Actress was born in  Muscat, Oman.
1980 – The #1 song on the Hot 100 Billboard was, "Rock With You," by  Michael Jackson.
1983 – The #1 movie was, "Tootsie," starring Dustin Hoffman.
1984 – John Buster and the research team at Harbor-UCLA Medical Center announce history's first embryo transfer, from one woman to another resulting in a live birth.
1984 – Space Shuttle program: STS-41-B is launched using Space Shuttle Challenger.
1985 – The #1 song was, "I Want To Know What Love Is," by  Foreigner.
1990 – Sean Kingston, American-Jamaican singer was born in MIami, FL.
1991 – The movie, Home Alone," was the #1 movie.
1995 – The #1 song was, "Creep," by TLC.
1995 – Astronaut Eileen Collins becomes the first woman to pilot the Space Shuttle.
2010 -The #1 movie was, "Dear John," starring Channing Tatum.
2021 – A Memorial service is held at the US Capitol for Capitol Police Officer Brian Sicknick, who died after being injured in the Jan. 6 insurrection attack at the US capitol. [MSNBC]
Click a Date to See More Holidays!