February 6th Holidays, Horoscope and Trivia

Happy February 6th!
Good morning! Thank you for stopping by Time for the Holidays today! This page is full of random facts, trivia, horoscope info, celebrity birthdays, daily holidays and much more for February 6th! Hope you find this day interesting!

Holidays for February 6th
Everyday of the year has some strange holidays. Today, February 6th, we are recognizing Ronald Reagan,  Lame Duck Day, Frozen Yogurt, compliments and the serious issues of female genital mutilation.
February 6th Zodiac Sign is Aquarius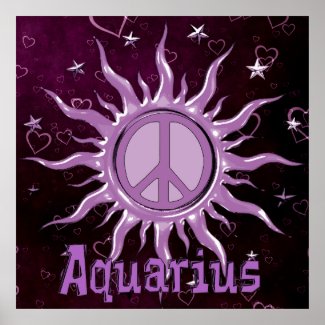 Date range: January 20 – February 18
Element: Air,
Quality: Fixed
Color: Light-Blue, Silver
Lucky Numbers: 4, 7, 11, 22, 29
Personality Traits: Humanitarian, original, likes to be right, argumentative
Famous Aquariuses;   Oprah Winfrey, Jennifer Aniston,  Emma Roberts,  Denise Richards,

Princess Charlene of Monaco, Shakira, Mischa Barton, Natalie Imbruglia, Ellen DeGeneres, Alicia Keys,  Abraham Lincoln, Galileo Galilei, Wolfgang Amadeus Mozart, Charles Darwin, Michael Jordan, James Dean.
February 6th Trivia
1788 – Massachusetts becomes the sixth state to ratify the United States Constitution.
1820 – The first 86 African American immigrants sponsored by the American Colonization Society depart New York to start a settlement in present-day Liberia.
1895 – Babe Ruth, American professional baseball player was born in Baltimore, MD.
1911 – Ronald Reagan, 40th U.S. President was born in Tampico, IL.
1917 – Zsa Zsa Gábor, Hungarian-American actress was born in Budapest, Hungary.
1918 – British women over the age of 30 who meet minimum property qualifications, get the right to vote when Representation of the People Act 1918  is passed by Parliament.
1940 – Tom Brokaw, American journalist was born in  Webster, SD.
1945 – Bob Marley, Jamaican singer-songwriter was born in Nine Mile, Jamaica.
1950 – Natalie Cole, American singer was born in Los Angeles, CA.
1962 – The #1 song was, "The Lion Sleeps Tonight," by  The Tokens.
1962 – Axl Rose, Lead singer of band, Guns N' Roses, was born in  Lafayette, IN.
1964 – The #1 movie was, "My Fair Lady," starring Audrey Hepburn.
1965 – The #1 song on the Hot 100 Billboards was, "I Feel Fine," by The Beatles.
1978 -The Blizzard of 78 happened. Boston received a record-breaking 27.1 inches of snow; Providence got 27.6 inches, Atlantic City broke an all-time storm accumulation, with 20.1 inches. 100 people were killed. It caused more than $520 millionin damages. Learn more about the "Blizzard of 78" on Wiki.
1978 – The #1 movie was, "Saturday Night Fever," starring  John Travolta.
1984 – The #1 movie was, "Terms of Endearment," starring Shirley MacLaine and Debra Winger.
1986 – The #1 song on the Hot 100 Billboard was, "Say You, Say Me," Lionel Richie.
1987 – Justice Mary Gaudron becomes the first woman to be appointed to the High Court of Australia.
1990 – The #1 movie was, Born on the Fourth of July," starring Tom Cruise.
1998 – Washington National Airport is renamed Ronald Reagan National Airport.
2002 – THe #1 movie was, "The Lord of the Rings: The Fellowship of the Ring.'
2016 – An earthquake of magnitude 6.6 strikes southern Taiwan, killing 117 people.
2016 – The #1 song on the Hot 100 Billboard was, "Hello," by Adele.
See Other Fun February Holidays Here
Click a Date to See More Holidays!