February 29th Holiday List

Holiday List for February 29th
Bachelor's Day
International Underlings Day
Leap Day
National Surf and Turf Day
Bachelor's Day– a tradition on leap day's of allowing women to initiate dances and propose marriage. Men and women  can switch roles on this day.
International Underlings Day was created in 1984 by Peter D. Morris. It can be unofficially recognized on either Feb 28 or March 1 on non-leap years and is always recognized on February 29 during a leap year. This is an annual celebration for everyone who is neither a boss nor professional assistant. Facebook Page/Twitter
Leap Day: Calendar years have 365 days, but really a complete revolution around the Sun  takes approximately 365 days and 6 hours. An extra 24 hours thus accumulates every four years, requiring that an extra calendar day be added to align the calendar with the Sun's apparent position.  How leap year babies celebrate their birthdays
National Surf and Turf Day:  National Surf and Turf Day is a food holiday that is celebrated in the US usually by preparing dishes with a combo of steak and lobster or shrimp. For unknown reasons the date picked for this holidays is February 29, which is Leap Year Day. The celebration is only celebrated every four years.
Insomniac Kitchen on Surf and Turf Day
February 29th Horoscope is Pisces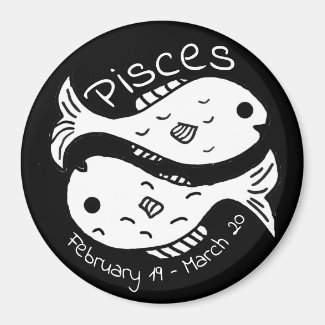 Time period: February 19 – March 20
Element: Water
Quality: Mutable
Ruling planet: Neptune
Symbol: Fish
Sign ruler: Neptune, Jupiter
Colors: Mauve, Lilac, Purple, Violet, Sea green
Best Partner Compatibility: Virgo, Taurus
Lucky Numbers: 3, 9, 12, 15, 18, 24
Traits: Emphatic, sensitive, truthful, compassionate, artistic, musical, spiritual. Also can be sad, a martyr, too trusting.
February 29th History
February 29, also known as leap day or leap year day, is a date added to most years that are divisible by 4, such as 2016, 2020, and 2024.
1504 – Christopher Columbus uses his knowledge of a lunar eclipse that night to convince Jamaican natives to provide him with supplies.
1840 – John Philip Holland, Irish engineer and father of the modern submarine, born in Liscannor, Ireland was born.
1892 – St. Petersburg, Florida is incorporated.
1912 – The Piedra Movediza, also known as the Moving Stone,  of Tandil falls and breaks.
1916 – In South Carolina, the minimum working age for factory, mill, and mine workers is raised from twelve to fourteen years old.
1916 – Dinah Shore, American singer and actress was born in Winchester, Tennessee.
1920 – 1920 – James Mitchell, American actor who played Palmer Cortlandt on the soap opera All My Children was born in Sacramento, California.
1928 – Tempest Storm, also dubbed "The Queen Of Exotic Dancers," is an American burlesque star and motion picture actress was born in  Eastman, GA.
1940 – Hattie McDaniel becomes the first African American to win an Academy Award for her performance as Mammy in Gone with the Wind.
1944 – During World War II The Admiralty Islands are invaded in Operation Brewer led by American General Douglas  MacArthur.
1960 – Tony Robbins, American author and motivational speaker was born in Los Angeles, California, .
1972 – South Korea withdraws 11,000 of its 48,000 troops from Vietnam.
1976 – Ja Rule, American rapper  and actor, born in NYC, New York
2008 – Misha Defonseca admits to fabricating her memoir, Misha: A Mémoire of the Holocaust Years, in which she claimed to have lived with a pack of wolves in the woods during the Holocaust.
2012 – Tokyo Skytree construction completed becoming the tallest tower in the world, 634 meters high, and second tallest artificial structure on Earth, next to Burj Khalifa.
Tomorrow's Holidays