January 12th Holidays, Horoscope and History
All About January 12th
Holidays, Horoscope and Trivia
Welcome to Time for the Holidays! We hope you are having a fabulous day! If it's your birthday tell us below in the comments so we can wish you a Happy Birthday! This page talks about the history behind today's daily holidays and observances. We will touch on your horoscope sign Capricorn. And we will list today's historical events, famous birthdays, inventions, #1 songs and movies and other random fun trivia. Hope you find something interesting!
January 12th Holiday List
Here is your list for January 12th of funny and quirky holidays and awareness days!
Curried Chicken Day
Celebrate this day by trying this new Creamy Curried Chicken Recipe.  
Feast of Fabulous Wild Men Day
So this holiday is listed on every holiday site yet no one seems to know the history or meaning of it. We will continue to research and if you figure it out, let us know below in the comments!
International Kiss a Ginger Day
Did you know that only two percent of the population has naturally red hair? It's true, so if you are lucky enough to have a red haired partner, give them an extra kiss today! Kiss A Ginger Day was established in 2009 by Derek Forgie on Facebook.
National Hot Tea Day
Tea is the second most consumed drink and many don't know it can also be beneficial for your health. National Hot Tea Day was created in 2016 by "The Tea Council of the USA". The objective is to promote the consumption of tea for better health.
National Marzipan Day
Marzipan is a confection made primarily of sugar or honey and ground almonds, sometimes augmented with almond oil or extract. Here is a recipe if you'd like to try it yourself. 

Stick To Your New Year's Resolution Day
This is the time of year where we start slacking on our New Year's Resolution. So remind yourself why you picked the change you wanted to make and renew your feelings on sticking to it!
Work Harder Day
So today is a day to kick it into gear to achieve your goals. Whether you are working on a work project or remodeling your home, get it done!
A Quick Video about January 12th
January 12th Horoscope Sign is Capricorn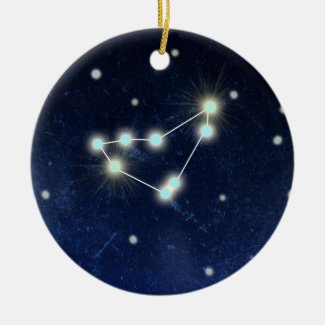 Time period:
 December 21 – January 20
Element
: Earth
Quality:
 Cardinal
Ruling planet: 
Saturn
Symbol:
 Sea-Goat
Sign ruler:
 Saturn, Uranus
Birthstone:
 Garnet
Lucky Numbers:
 4, 8, 13, 22
Personality Traits:
 Responsible, leaders, disciplined, independent,  loyal, stubborn, bossy, condescending.
Famous Birthdays on January 12th are
1951 – Rush Limbaugh, American talk show host was born in Cape Girardeau, MO,
1951 – Kirstie Alley, American actress was born.
1954 – Howard Stern, American radio personality and host of his own show, The Howard Stern Show, was born in Queens, New York City, NY,
1964 – Jeff Bezos, Chief Executive Officer of Amazon, was born in Albuquerque, NM.
1965 – Rob Zombie, American musician and band member of heavy metal band, "White Zombie," was born in Haverhill, MA.
1993 – Zayn Malik, English Singer and song writer, known for starting out on X Factor and a member of the band, One Direction, before going onto his solo career, was born in Bradford, United Kingdom. He has a beautiful baby girl with girlfriend Gigi Hadid. Happy Birthday Zayn, we love you!
January 12th Trivia
Here's a list of famous birthdays, popular songs and movies, historical facts for January 12th.
1932 – Hattie Caraway becomes the first woman elected to the United States Senate.
1957 –  Howard Hughes marries 2nd wife actress Jean Peters.
1959 – Motown Records, founded by Berry Gordy, Jr., is formed in Detroit.
1963 – The song, "Go Away Little Girl," by  Steve Lawrence was the #1 song on the Hot 100 Billboard.
1963 –  Country singer Willie Nelson marries singer Shirley Collie in Las Vegas.
1972 – The movie, "The Cowboys," was the #1 movie.
1974 – The song, "The Joker," by  The Steve Miller Band was the #1 song.
1980 – The song, "Escape (The Pina Colada Song)," by  Rupert Holmes was the #1 song on the Hot 100 Billboards.
1985 –  The movie, "Beverly Hills Cop," starring Eddie Murphy was the #1 movie.
1994 – The movie, "Philadelphia," starring Tom Hanks and Denzel Washington, about a homosexual lawyer with HIV was the #1 movie. 
2001 – Downtown Disney opens to the public as part of the Disneyland Resort in Anaheim, California.
2002 – TV Host Conan O'Brien marries Liza Powel at the St. James Cathedral in Seattle, Washington.
2004 – The world's largest ocean liner, RMS Queen Mary 2, makes its maiden voyage.
2006 _ Famous Skateboarder, Tony Hawk marries Lhotse Merriam at Tavarua Island Resort in Fiji.
2010 – An earthquake in Haiti occurs, killing over 100,000 people and destroying much of the capital Port-au-Prince.
Back to January Holidays
Valentine's Day Cards