Happy January 14th – Holidays, Horoscope and History

All About January 14th
Holidays, Horoscope and History
Hello and welcome to Time for the Holidays! Today we will list the day's holidays and observations and the history behind them. Then we will list the horoscope sign of today which is Capricorn and it's traits. Then we will move on to the day's history and trivia including inventions, world records, celebrity birthdays and some nostalgic trivia like popular songs and music through the years.
January 14th Holidays
Check out what funny silly holidays land on January 14th.
Feast of the Ass
The Feast of the Ass" was a medieval, Christian feast observed on January 14th, celebrating the Flight into Egypt. Today celebrates the donkey-related stories in the Bible, in particular the donkey bearing the Holy Family into Egypt after Jesus's birth.

International Kite Day
January 14th is a day to honor kites! So go out and play with a kite today! If you are a huge kite enthusiast you could Travel to Gujarat, India for the Kite Festival where they have more than 200 kite festivals.
National Dress Up Your Pet Day
National Dress Up Your Pet Day was founded in 2009 by Celebrity Pet Lifestyle Expert and Animal Behaviorist, Colleen Paige. So if you are into this kind of thing and your pet doesn't seemed bothered by it, then show off pics of your pet dressed up on social media.

National Hot Pastrami Sandwich Day
If you love pastrami then this is a great day for you because it's Hot Pastrami Day! Head to your local sandwich shop or make your own, but find a way to enjoy pastrami today!
Organize Your Home Day
It's the start of a new year, so start it our right by cleaning and organizing your house! We have all heard of Spring cleaning but why not do a little winter cleaning too!
Ratification Day
Ratification Day in the United States is the anniversary of the congressional proclamation of the ratification of the Treaty of Paris, begun a year after on January 14, 1784,

Take a Missionary to Lunch Day
Missionaries are people that travel around the world to bring forth knowledge on religion or health. Today on January 14th, show your appreciation and take someone out to lunch!
Memes to Share on Social Media
January 14th Horoscope Sign is Capricorn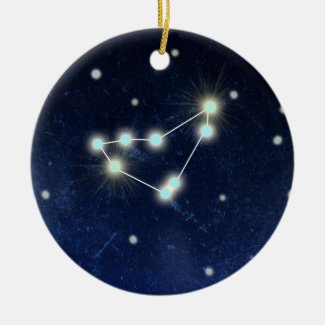 Time period:
 December 21 – January 20
Element
: Earth
Quality:
 Cardinal
Ruling planet: 
Saturn
Symbol:
 Sea-Goat
Sign ruler:
 Saturn, Uranus
Birthstone:
 Garnet
Lucky Numbers:
 4, 8, 13, 22
Personality Traits:
 Responsible, leaders, disciplined, independent,  loyal, stubborn, bossy, condescending.
Famous January 14th Birthdays are
1919 – Andy Rooney, American soldier, journalist, critic, and television personality was born in Albany, NY.
1968 – LL Cool J, American hip-hop artist was born Bay Shore, NY.
1969 – Jason Bateman, American actor was born in Rye, NY.
1969 – Dave Grohl, American musician and band member of Foo Fighters, was born in Warren, OH.
1990 – Grant Gustin, American actor was born in  Norfolk, VA.
January 14th Trivia
1935 – The #1 movie was, "Imitation of Life."
1952 – NBC's long-running morning news program Today debuts, with host Dave Garroway.
1967 – The New York Times reports that the U.S. Army is conducting secret germ warfare  experiments.
1970 – The #1 song on the Hot 100 Billboard was, "Raindrops Keep Fallin' On My Head," by B.J. Thomas.
1973 – Elvis Presley's concert Aloha from Hawaii is broadcast live via satellite, and sets the record as the most watched broadcast by an individual entertainer in television history.
1974 – The #1 movie was, "The Exorcist."
1981 – The #1 song on the Hot 100 Billboards was, "(Just Like) Starting Over," by John Lennon,
1982 – The #1 movie was, "Absence of Malice," with Paul Newman and Sally Field.
1988 – The #1 song was, "So Emotional," by Whitney Houston.
2005 – The #1 movie was, "Coach Carter."
2017 – President Trump announces he may lift U.S. sanctions against Russia if relations between the two countries improve during his time in office,
 

Back to January Holidays
Valentine's Day Gifts