January 16th Holidays, Horoscope and History

Happy January 16th!
Welcome to Time for the Holidays! Each day we list the day's holidays and observations and the history behind them. Then we move on to the day's horoscope sign, which is Capricorn today. Then we will list the historical events, random trivia, famous birthdays, inventions and World Records of the day! Hope you find it interesting!
January 16th Holidays
Hello and welcome to Time for the Holidays! Thank you for stopping by. Everyday will surprise you with the fun random holidays and observance days that you never new existed! Look through today's list and see if there is anything you'd like to celebrate today!
Appreciate a Dragon Day
Appreciate a Dragon Day began was started by Donita K. Paul to celebrate the publishing of her first fantasy novel "Dragonspell", part of the five-volume series, The DragonKeeper Chronicles. Do you have a favorite dragon from the movies?

Book Publishers Day
A book publisher is someone who is responsible for distributing books. And today on January 16th we honor them for all their hard work getting the books into our hands.
International Hot and Spicy Food Day
Today on January 16th you better get your taste buds ready because it is a day to celebrate hot and spicy food! Are you a fan? What's your favorite spicy dish? Tag us in your recipes on our Twitter and Facebook pages!
National Fig Newton Day
Newtons are a Nabisco-trademarked version of a pastry filled with sweet fruit paste. And today on January 16th we celebrate by eating a whole package. Ok, just kidding you can eat how many you want.
National Good Teen Day
It's hard being a teen so today we are encouraged to support and show compassion to any teenagers in your life. Remember how hard it was getting through those years. Check out the proclamation here: https://www.presidency.ucsb.edu/documents/proclamation-6764-national-good-teen-day-1995
National Nothing Day
National Nothing Day is an "un-event" proposed in 1972 by Teacher Jothy Narayanasamy and observed in the United States annually on January 16th since 1973, . Ironically it is a day to celebrate, not celebrating anything. So if you are not into dragons, don't know any good teens and could care less about books or spicy foods, then this is the holiday you will want to celebrate today, or should we say, not celebrate?

Prohibition Remembrance Day
The Eighteenth Amendment prohibited the production, transportation, and sale of alcohol. On January 16, 1919, it was ratified by the requisite number of states and then went into effect a year later. Prohibition Remembrance Day commemorates the ratification and implementation of Prohibition, and the almost fourteen years that American citizens lived under it. Not sure how many people would want to really celebrate those times these days!

Religious Freedom Day
National Religious Freedom Day commemorates the Virginia General Assembly's adoption of Thomas Jefferson's landmark Virginia Statute for Religious Freedom on January 16, 1786. This statute became the basis for the establishment clause of the First Amendment of the U.S. Constitution and led to freedom of religion for all Americans.

Memes you can Share on Social Media
Holiday Merch
January 16th Horoscope Sign is Capricorn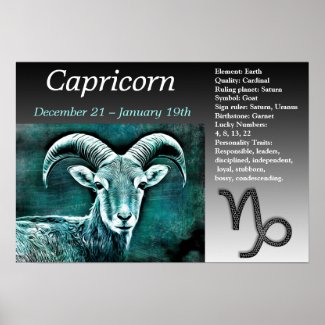 Time period: December 21 – January
Element: Earth
Quality: Cardinal
Ruling planet: Saturn
Symbol: Sea-Goat
Sign ruler: Saturn, Uranus
Birthstone: Garnet
Lucky Numbers: 4, 8, 13, 22
Personality Traits: Responsible, leaders, disciplined, independent,  loyal, stubborn, bossy, condescending.
January 16th's Famous Birthdays
1920 – Walter Frederick "Fred" Morrison, the inventor of the Frisbee,  was born in Richfield, Utah.
1974 – Kate Moss, Model was born in Croydon, United Kingdom.
1979 –  Aaliyah, American singer was born in  Brooklyn, New York City, NY,
January 16th Trivia
1556 – Philip II becomes King of Spain.
1847 – John C. Frémont is appointed Governor of the new California Territory.
1862 – Hartley Colliery disaster: Two hundred and four men and boys killed in a mining disaster, prompted a change in UK law which henceforth required all collieries to have at least two independent means of escape.
1923 – The #1 movie was, "Oliver Twist."
1942 – Crash of TWA Flight 3, killing all 22 aboard, including film star Carole Lombard.
1945 – Adolf Hitler moves into his underground bunker, the  Führerbunker.
1951 –  The #1 movie was, "At War with the Army."
1961 – The #1 song on the Hot 100 Billboard was, "Wonderland By Night," by Bert Kaempfert And His Orchestra.
1964 – Hello, Dolly! opened on Broadway, beginning a run of 2,844 performances.
1973 – The #1 song on the Hot 100 Billboards was, "You're So Vain," by Carly Simon.

1988 – The #1 song on the Hot 100 Billboards is, "Got My Mind Set On You George Harrison."
1988 – The #1 movie was, "Good Morning Vietnam," starring Robin Williams.
1995 – The #1 song on the Hot Country Songs Billboard is, "Not A Moment Too Soon," by Tim McGraw.
2001 – US President Bill Clinton awards former President Theodore Roosevelt a posthumous Medal of Honor for his service in the Spanish–American War.
2006 – Ellen Johnson Sirleaf is sworn in as Liberia's new president becoming Africa's first female elected head of state.
2020 –  NBC news reports that Giuliani associate says Trump was fully aware of efforts to coerce Ukraine.
2020 – Finland ends homelessness by providing shelter for all in need reported by Scoop.me.
2020 – Independent reports that six-year-old Owen Colley, from Hingham, Massachusetts, has raised more than $47,000  for the animals affected by the Australian wildfires by making clay koalas.

Are you ready for Valentine's day?
Back to January Holidays