Happy January 17th Holidays, Horoscope and History

 All About January 17th
Holidays, Horoscope and History
Hello and welcome to Time for the Holidays! Today we will go over everything January 17th! We will start out with the holidays and observances that you might not have been aware of along with the history behind them. Then we will go over the horoscope sign of today which is Capricorn and it's traits. Then we will talk about the day's history, trivia, inventions, nostalgic things like popular music and movies throughout the years.
January 17th Holidays
Ben Franklin Day
Today on January 17th we honor Ben Franklin, one of America's founding founders. He was also an author, a musician and appears on the 100 dollar bill. He was born on

January 17, 1706, in, Boston, MA.

Cable Car Day
January 17th – This occasion marks the day Andrew Smith Hallidie received the first patent for cable car railways in 1871. He was said to invent it after watching horses struggle to get up the San Francisco hills. Read more about the history of cable cars here: https://blogs.library.ucsf.edu/broughttolight/2016/01/11/cable-car-day/.

Ditch New Years Resolutions Day
Today is about making goals that are realistic. If you made resolutions you know won't be possible to keep, then make more realistic ones and don't let yourself down.
Hot-Buttered Rum Day
Hot buttered rum is a mixed drink containing rum, butter, hot water or cider, a sweetener, and various spices. On January 17th you are encouraged to warm up with a batch. Try out this recipe: https://www.thespruceeats.com/hot-buttered-rum-recipe-759309.

Judgment Day
January 17th encourages you to look yourself in the mirror and be your own judge. If you know there is room from improvement, then today is a good day to start!
Kid Inventors' Day
This day was created to honor all creations that kids have invented and it is celebrated on January 17th, the birthday of Benjamin Franklin, who invented the first swim flippers at the age of 12. Can you believe these 10 items were created by kids? https://www.businessinsider.com/inventions-by-kids-2012-6
National Hot Heads Chili Day
We couldn't find much about the background of this holiday but you know what to do, make a big batch of spicy chili! Maybe this recipe can get you started! https://tastesbetterfromscratch.com/spicy-chili/.
National Bootlegger's Day
Why are we not surprised to find out that the first use of the term bootlegger occurred in the Midwest in the 1880s? The Midwest sure likes to drink! A bootlegger is a person who makes or sells alcoholic liquor illegally. Infinium Spirits founded National Bootleggers Day in 2015 to celebrate the birth of Templeton Rye. Templeton Rye Whiskey created on January 17th which means it shares a birthday with bootlegger Al Capone.
Popeye Day
On January 17, 1929, Popeye the Sailor Man first appeared in the Thimble Theatre comic strip. He was created by Cartoonist Elzie Crisler Segar. Learn more at https://info.mysticstamp.com/this-day-in-history-january-17-1929/#:~:text=On%20January%2017%2C%201929%2C%20Popeye,3000k%20%E2%80%93%20Mystic%20First%20Day%20Cover..

Sources for holiday info are: Time and Date, National Day
January 17th Horoscope Sign is Capricorn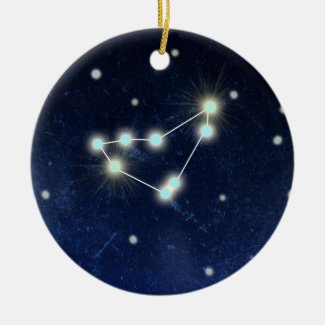 Time period:
 December 21 – January 20
Element
: Earth
Quality:
 Cardinal
Ruling planet: 
Saturn
Symbol:
 Sea-Goat
Sign ruler:
 Saturn, Uranus
Birthstone:
 Garnet
Lucky Numbers:
 4, 8, 13, 22
Personality Traits:
 Responsible, leaders, disciplined, independent,  loyal, stubborn, bossy, condescending.
Famous Capricorns:
 Tiger Woods, Stephen Hawking, Bradley Cooper, Jim Carrey, Elvis Presley,
Isaac Newton, Muhammed Ali, Mel Gibson, Katie Couric, Rand Paul, Nicholas Cage.
What do These Celebrities (& Mobster) all have in Common?
Happy Birthday to everyone born on January 17th!
You share a birthday with:
1706 – Ben Franklin, Founding Father of the United States, author, printer, political theorist, politician, freemason, postmaster, scientist, inventor, humorist, civic activist, and statesman, was born in Milk Street, Boston, MA.
1899 – Al Capone, American gangster was born in Brooklyn, New York City, NY.
1922 – Betty White, American actress, beloved Golden Girls star, was born in Oak Park, IL.
1931 – James Earl Jones, American actor was born in  Arkabutla, MS.
1939 – Maury Povich, American talk show host and producer was born in Washington, D.C.,
1942 – Muhammad Ali. American professional boxer was born in  Louisville, KY.
1949 – Andy Kaufman, American actor and comedian known for playing Latka on Taxi,  was born in NYC, NY.
1957 – Steve Harvey, American comedian was born in Welch, WV.
1962 – Jim Carrey, American-Canadian actor was born in Newmarket, Canada.
1964 – Michelle Obama, Former First Lady of the United States, lawyer, university administrator, and author was born in Chicago, IL
1971 – Kid Rock, American singer-songwriter, producer, and actor and ex husband of Pamela Anderson, was born in Romeo, Michigan, U.S..
1980 – Zooey Deschanel, American actress was born in Los Angeles, CA.
1984 – Calvin Harris, Scottish singer-songwriter, DJ, and producer was born in Dumfries, Scotland.
January 17th Trivia
1773 –  Captain James Cook commands the first expedition to sail south of the Antarctic Circle.
1914 – The #1 movie was, "Traffic in Souls."
1917 – The United States pays Denmark $25 million for the Virgin Islands.
1924 –  The #1 movie was, "The Humming Bird."
1929 – Popeye, a cartoon character created by E. C. Segar, first appeared in the Thimble Theater comic strip.
1932 – Dr. Jekyll and Mr. Hyde was the #1 movie.
1943 – The #1 movie was, HItler's children.
1946 – The UN Security Council holds its first session. 
1955- The #1 movie was, "Vera Cruz."
1960 –  The #1 movie was Ben-Hur.
1961 – U.S. President Dwight D. Eisenhower delivers a televised farewell address to the nation three days before leaving office, in which he warns against the accumulation of power by the "military–industrial complex" as well as the dangers of massive spending, especially deficit spending.
1964 – The #1 song on the Hot 100 Billboard was, "There! I've Said It Again," by  Bobby Vinton.
1970 – The #1 song on the Hot 100 Billboard was, "Raindrops Keep Fallin' On My Head," by  B.J. Thomas.
The #1 movie was The Exorcist.
1977 – Capital punishment in the US resumes after a ten-year hiatus, as convicted murderer Gary Gilmore is executed by firing squad in Utah.
1983 – The #1 song in adult contemporary charts was, "The Girl Is Mine, ' by Michael Jackson And Paul McCartney.
1986 – The #1 movie was, "Iron Eagle."
1992 – The #1 song on the Hot 100 Billboard was, Michael Jackson's, "Black or White."
1998 – The #1 movie was Titanic starring Leonardo DiCaprio and Kate Winslet.
2003 – The #1 country song on the Top Country Billboard was, "19 Somethin'," by  Mark Wills.
2007 – The Doomsday Clock is set to five minutes to midnight in response to North Korea's nuclear testing.
2009 – The #1 movie was, "Paul Blart: Mall Cop."
2010 – Rioting begins between Muslim and Christian groups in Jos, Nigeria, results in at least 200 deaths.
2018 – President Trump's government shutdown enters the 27th day and his ratings in the polls are getting lower and lower by the day.
2018 – US Vice President Pence and his wife are criticized as it's made public she teaches at a Christian school that bans gay kids. 
2020 – People magazine headlines San Francisco Giants hires the first female coach, Alyssa Nakken in MLB History.
Back to January Holidays
Greeting Cards from Time for the Holidays Gift Shop