January 18th Holidays, Horoscopes and Trivia

Happy January 18th everyone!
On this page we will list all of today's holidays, tell your about the horoscope sign for the day and list a bunch of fun trivia and historical events! Check out the history of today and see if there are any holidays you'd like to celebrate or awarenesses you would like to observe!
January 18th Holidays
Every day is full of holidays you probably have never heard of. Take a look at the list below and see if there is anything that catches your eye that you would like to celebrate or observe.
January 18th Horoscope Sign is Capricorn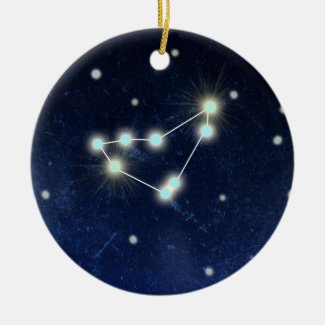 Time period:
 December 21 – January 19
Element
: Earth
Quality:
 Cardinal
Ruling planet: 
Saturn
Symbol:
 Sea-Goat
Sign ruler:
 Saturn, Uranus
Birthstone:
 Garnet
Lucky Numbers:
 4, 8, 13, 22
Personality Traits:
 Responsible, leaders, disciplined, independent,  loyal, stubborn, bossy, condescending.
Famous Capricorns:
 Tiger Woods, Stephen Hawking, Bradley Cooper, Jim Carrey, Elvis Presley, Isaac Newton, Muhammed Ali, Mel Gibson, Katie Couric, Rand Paul, Nicholas Cage.
January 18th Trivia
Here is a collection of historical events, celebrity birthdays, popular movie and songs for January 18th.
1486 – King Henry VII of England marries Elizabeth of York, daughter of Edward IV uniting the House of Lancaster and the House of York, after the Wars of the Roses.
1896 – An X-ray generating machine is exhibited for the first time by H. L. Smith.
1911 – Eugene B. Ely lands on the deck of the USS Pennsylvania anchored in San Francisco Bay, the first time an aircraft landed on a ship.
1904 – Cary Grant, Actor was born in  Horfield, Bristol, United Kingdom.
1913 -The #1 movie was, "Cleopatra,"
1931 – The #1 movie was, "No Limit."
1955 – Kevin Costner, American actor was born in  Lynwood, CA.
1958 – Willie O'Ree, the first African Canadian National Hockey League player, makes his NHL debut with the Boston Bruins.
1967 – Albert DeSalvo, the "Boston Strangler", is convicted of numerous crimes and is sentenced to life imprisonment.
1969 – The #1 movie was, "Oliver."
1969 – Dave Bautista, American actor and WWF Wrestler, was born in Washington, D.C..
1977 – Scientists identify a previously unknown bacterium as the cause of the mysterious Legionnaires' disease.
1978 – The #1 song was, "Baby Come Back," by  Player.
1981 – Phil Smith and Phil Mayfield parachute off a Houston skyscraper, becoming the first two people to BASE jump from objects in all four categories: buildings, antennae, spans (bridges), and earth (cliffs).
1990 – Washington, D.C. Mayor Marion Barry is arrested for drug possession in an FBI sting.
1993 – Martin Luther King, Jr. Day is officially observed for the first time in all 50 states.
2016 – We said goodbye to singer Glenn Frey, American singer-songwriter, guitarist, and actor who died at age 67 in NYC, NY from rom complications of rheumatoid arthritis, acute ulcerative colitis, and pneumonia, while recovering from gastrointestinal tract surgery.
2017 – President Obama  commutes the sentence of former Army intelligence analyst Chelsea Manning, who was convicted of leaking classified military documents and diplomatic cables to WikiLeaks.
Back to January Holidays
Valentine's Day Cards