Happy January 19th – Holidays, Horoscope and History
Happy January 19th
Holidays, Horoscope and History
Welcome to Time for the Holiday! Every day is full of lesser known holidays and observances you have probably never even heard of! So we will list them here. Then we will go over the day's horoscope sign which happens to be Capricorn, and the traits, Last we will list the day's history, trivia, inventions, world records, popular songs and music.
January 19th Holidays List
Artist as Outlaw Day
Some artists are known to break the boundaries, and do their own thing. Whether you are a musician, painter, writer or any other creator, if you like to go outside the traditional lines to stay true to your art, then you are considered an outlaw artist.
Brew a Potion Day
January 19th is for people who play around with alchemy. You are encouraged to brew up a potion to make something good happen for someone today!
Good Memory Day
Your mind is an important thing. Make sure to exercise it everyday by playing word, puzzle or trivia games and keeping that memory active!
National Popcorn Day
January 19th is National Popcorn Day. The origins of why this date are unknown but you can learn a bit more about the history of it at National Popcorn Day at https://americasfavoritepopcorn.com/blogs/all-blogs/the-history-of-national-popcorn-day.
Tenderness Toward Existence Day
January 19th – A day to show love and tenderness towards other living creatures. ♥
Tin Can Day
Did you know that cans were invented as a solution for hunger in combat? That's how canned food got it's start. Read more of the history of tin cans here: https://www.daysoftheyear.com/days/tin-can-day/.
Fun Posters to share on Social Media!
Pictures on this page from Pixabay artists: filinecek, jill111 and OpenClipart-Vectors.
January 19th Horoscope Sign is Capricorn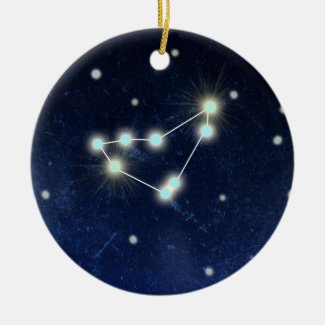 Time period:
 December 21 – January 20
Element
: Earth
Quality:
 Cardinal
Ruling planet: 
Saturn
Symbol:
 Sea-Goat
Sign ruler:
 Saturn, Uranus
Birthstone:
 Garnet
Lucky Numbers:
 4, 8, 13, 22
Personality Traits:
 Responsible, leaders, disciplined, independent,  loyal, stubborn, bossy, condescending.
January 19th Famous Birthdays
1807 – Robert E. Lee, American-Confederate soldier was born in Stratford Hall, Stratford, VA.
1809 – Edgar Allan Poe, American writer and poet was born in Boston, MA.
1943 – Janis Joplin, American singer-songwriter known for her raspy vocals of the 70's was born in Port Arthur, TX.
1946 – Dolly Parton, Famous American country singer-songwriter and actor was born in Sevierville, TN.
1947 – Paula Deen, American TV personality was born in  Albany, GA.
1954 – Katey Sagal, American actress known for her roles as Peggy on tv series, "Married with Children," was born in Los Angeles, CA.
1982 – Pete Buttigieg, American politician and candidate for the Democratic nomination in the 2020 United States presidential election, was born in South Bend, IN.
1982 – Jodie Sweetin, American actress, known for her role as Stephanie on the tv series, "Full House," was born in  Los Angeles, CA.
1992 – Mac Miller, American rapper, known for his relationship with Ariana Grande and for his untimely death, was born in  Pittsburgh, PA. He packed a lot of life into his young years. ♥
1992 – Shawn Johnson, American gymnast and balance beam gold medalist, was born in Des Moines, IA.
1992 – Logan Lerman, American actor was born in  Beverly Hills, CA.
January 19th Trivia
1883 – The first electric lighting system employing overhead wires, built by Thomas Edison, begins service at Roselle, New Jersey.
1915 – Georges Claude patents the neon discharge tube for use in advertising.
1926 – The #1 movie was, "The Sea Beast."
1937 – Howard Hughes sets a new air record by flying from Los Angeles to New York City in 7 hours, 28 minutes, 25 seconds.
1953 – Almost 72% of all television sets in the United States are tuned into I Love Lucy to watch Lucy give birth.

1969 – Student Jan Palach dies after setting himself on fire three days earlier in Prague's Wenceslas Square to protest about the invasion of Czechoslovakia by the Soviet Union in 1968.
1973 – The #1 movie was, "The Poseidon Adventure."
1977 – President Gerald Ford pardons Iva Toguri D'Aquino (a.k.a. "Tokyo Rose").
1979 – The #1 song on the Hot 100 Billboard is, "Le Freak," by Chic."
1981 –  United States and Iranian officials sign an agreement to release 52 American hostages after 14 months of captivity.
The #1 song on the Hot 100 Billboards was, "Physical," by Olivia Newton-John.
1983 – The Apple Lisa, the first commercial personal computer from Apple Inc. to have a graphical user interface and a computer mouse, is announced.
1985 – The #1 movie was, "Beverly Hills Cop," starring Eddie Murphy.
1988 – The #1 song was, "Got My Mind Set On You," by George Harrison.
1993 – Czech Republic and Slovakia join the United Nations.
2005 – The #1 song was, "Give A Little Bit," by the Goo Goo Dolls.
2007 – The #1 movie was, "Stomp the Yard."
Click on Another Day!
1 2 3 4 5 6 7 8 9 10 11 12 13 14 15 16 17 18 19 20 21 22 23 24 25 26 27 28 29 30 31
Get your New Personalized Calendar!