January 1st Daily Holidays
January 1st Daily Holiday List
Here is a collection of today's holidays!  Look down the list, click on them and see if there is anything you would like to celebrate or observe today!
January 1st Horoscope Sign is Capricorn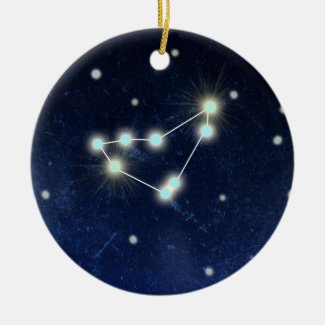 Time period:
 December 21 – January 20
Element
: Earth
Quality:
 Cardinal
Ruling planet: 
Saturn
Symbol:
 Sea-Goat
Sign ruler:
 Saturn, Uranus
Birthstone:
 Garnet
Lucky Numbers:
 4, 8, 13, 22
Personality Traits:
 Responsible, leaders, disciplined, independent,  loyal, stubborn, bossy, condescending.
Famous Capricorns:
 Tiger Woods, Stephen Hawking, Bradley Cooper, Jim Carrey, Elvis Presley, Isaac Newton, Muhammed Ali, Mel Gibson, Katie Couric, Rand Paul, Nicholas Cage.
January 1st Trivia
1438 – Albert II of Habsburg is crowned King of Hungary.
1651 – Charles II is crowned King of Scotland.
1772 – US founding father Thomas Jefferson  marries Martha Wayles Skelton.
1808 – The United States bans the importation of slaves.
1898 – J. Edgar Hoover, Former Director of the Federal Bureau of Investigation was born in Washington DC.
1902 – The first American college football bowl game, the Rose Bowl between Michigan and Stanford, is held in Pasadena, California.
1919 – J. D. Salinger, American writer was born in Manhattan, New York City, NY.
1932 – The United States Post Office Department issues a set of 12 stamps commemorating the 200th anniversary of George Washington's birth.
1953 – Hank Williams, American singer-songwriter and guitarist passed away after having  a heart attack from a mixture of  alcohol, morphine and chloral hydrate in the back of his chauffer's car.
1956 – Actor Gene Hackman weds Fay Maltese.
1969 – Verne Troyer, American actor was born in Sturgis, MI.
1971 – Cigarette advertisements are banned on American television.
1980 – The #1 movie was, "Kramer vs Kramer."
1989 – Star Trek's Actor Leonard Nimoy marries actress Susan Bay.
2011 – Country Singer-songwriter Shania Twain marries Swiss business executive Frederic Thiebaud in Rincon, Puerto Rico.
2013 – Patti Page, American singer and actress passed away from heart and lung disease at age 85 at the Seacrest Village Retirement Community in Encinitas, California.
Back to the January Holiday List