January 1st, Holidays, Horoscope and History
Happy January 1st!
Holidays, Horoscope and History
Happy New Year's Day everyone! Today is January 1st and we will go over the day's holidays and observations and the history behind them. We will then talk about the day's horoscope sign which is Capricorn and it's traits. Last but not least we will  list the day's history, such as inventions, popular music and movies, celebrity birthdays and other fun random trivia. 
January 1st Daily Holiday List
Here is a collection of today's holidays!  Look down the list, click on them and see if there is anything you would like to celebrate or observe today!
Apple Gifting Day
On January 1st you are encouraged to gift apples to people as a symbol of good health for the upcoming year.
Commitment Day
Today is the start of the new year and you are encouraged to make a commitment to your partner today if you haven't already. 
Copyright Law Day
Today on January 1st we give thanks to those who created the Copyright Law, allowing creators to lay claim to their own work and protect it.
Ellis Island Day
Ellis Island Day is observed every January 1st to celebrate an island that served as a gateway to America during the immigration wave of 1892 through 1954. Learn the history of Ellis Island here.

Euro Day
Euro Day is celebrated every January 1st in memorial of when 11 European nations adopted the euro.

Global Family Day
Global Family Day, One Day of Peace and Sharing, is celebrated every January 1 in the United States as a global day of peace and sharing. Linda Grover, worked for ten years to get this date recognized until her passing to promote the date including promoting  a 1996 children's book One Day In Peace, January 1, 2000 by Steve Diamond and also Robert Alan Silverstein, which was translated into 22 languages, and a utopian novel Tree Island by Grover herself.

National Bloody Mary Day
Nothing cures a hangover they say like the hair of the dog, so on January 1st you are encouraged to make yourself a Bloody Mary to get rid of the pain from the night before!
National First Foot Day
National First-Foot Day, on January 1st, is about celebrating the New Year like the Scottish and North England tradition of bringing good luck upon your home by being the first person to set foot inside at the beginning of the year. Some say to bring good luck to the household the first foot inside should belong to a dark haired male, preferably carrying with him a bottle of whiskey, coal, bread and salt.

National Hangover Day
For obvious reasons January 1st is National Hangover Day. So like we said above, grab a Bloody Mary and let the hair of the dog do the trick.
New Year's Day
Happy New Year's Day today! January 1st brings in the new year and we wish you good health, love and prosperity!
World Day of Peace
The World Day of Peace is a feast day of the Catholic Church dedicated to universal peace, held on January 1st, the Solemnity of Mary, Mother of God. Pope Paul VI established it in 1967. Learn more at https://www.usccb.org/issues-and-action/human-life-and-dignity/war-and-peace/world-day-of-peace.

Z Day
If you always are called last because your last name begins with a letter at the end of the alphabet then today is a great day for you, because Z Day calls upon that to be reversed, calling names that start with Z first today on January 1st.
Memes to Share on Social Media
Some Fun Holiday Merch
January 1st Horoscope Sign is Capricorn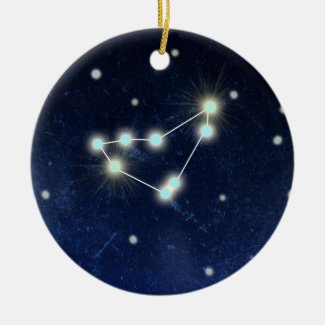 Time period:
 December 21 – January 20
Element
: Earth
Quality:
 Cardinal
Ruling planet: 
Saturn
Symbol:
 Sea-Goat
Sign ruler:
 Saturn, Uranus
Birthstone:
 Garnet
Lucky Numbers:
 4, 8, 13, 22
Personality Traits:
 Responsible, leaders, disciplined, independent,  loyal, stubborn, bossy, condescending.
Famous Capricorns:
 Tiger Woods, Stephen Hawking, Bradley Cooper, Jim Carrey, Elvis Presley, Isaac Newton, Muhammed Ali, Mel Gibson, Katie Couric, Rand Paul, Nicholas Cage.
January 1st Trivia
1438 – Albert II of Habsburg is crowned King of Hungary.
1651 – Charles II is crowned King of Scotland.
1772 – US founding father Thomas Jefferson  marries Martha Wayles Skelton.
1808 – The United States bans the importation of slaves.
1898 – J. Edgar Hoover, Former Director of the Federal Bureau of Investigation was born in Washington DC.
1902 – The first American college football bowl game, the Rose Bowl between Michigan and Stanford, is held in Pasadena, California.
1919 – J. D. Salinger, American writer was born in Manhattan, New York City, NY.
1932 – The United States Post Office Department issues a set of 12 stamps commemorating the 200th anniversary of George Washington's birth.
1953 – Hank Williams, American singer-songwriter and guitarist passed away after having  a heart attack from a mixture of  alcohol, morphine and chloral hydrate in the back of his chauffer's car.
1956 – Actor Gene Hackman weds Fay Maltese.
1969 – Verne Troyer, American actor was born in Sturgis, MI.
1971 – Cigarette advertisements are banned on American television.
1980 – The #1 movie was, "Kramer vs Kramer."
1989 – Star Trek's Actor Leonard Nimoy marries actress Susan Bay.
2011 – Country Singer-songwriter Shania Twain marries Swiss business executive Frederic Thiebaud in Rincon, Puerto Rico.
2013 – Patti Page, American singer and actress passed away from heart and lung disease at age 85 at the Seacrest Village Retirement Community in Encinitas, California.
Check us out on Time for the Holidays Social Media
Back to the January Holiday List
January Holidays and Observances