Happy January 20th – Holidays, Horoscope and History
Happy January 20th
Today we will be talking about January 20th. We will start with all the lesser known holidays you probably never even heard of. We will talk about the history behind them and how to celebrate each one. Next we will go over the day's horoscope sign and it's traits. Today's horoscope sign is Capricorn. Then we will list the day's historical events (good and bad), celebrity birthdays, popular songs and music throughout the year. Hope y'all have a fantastic day!
January 20th Holidays
What do people celebrate on January 20th?
Camcorder Day
Today on January 20th you are encouraged to pull out your camcorder and make some memories! Or even better, pull out some old footage and have a few sweet moments with your family reliving some good memories!
International Day of Acceptance
On January 20th Post a #DayOfAcceptance photo and tell your friends what acceptance means to you. Also go to this site to learn more about this day: https://www.dayofacceptance.com/.

National Buttercrunch Day
Today, January 20th is National Buttercrunch Day! So here is a recipe to help you enjoy! https://www.wenthere8this.com/buttercrunch/
National Cheese Lovers Day
A great day for cheese lovers! January 20th encourages you to get out there and try some new cheese or enjoy your old favorites! So whether you are a fan of the basics like mozzarella, cheddar, swiss or want to dive into trying some fancier cheeses like brie, gouda or Camembert, get your cheese on today. Today, whether we are from Wisconsin or not, we are all cheeseheads!
National Disc Jockey Day
Today on January 20th, get out there on social media and give a shout out to your favorite disc jockey. This celebration honors Alan Freed aka "Moondog", one of the world's most famous DJ's, and falls on the day he died.
Penguin Awareness Day
On January 20th our focus is on penguins. Penguin Awareness Day is a time to celebrate and commemorate penguins, and raise awareness to the fact that their population is dwindling every year. If you want to learn more about how you can help penguins visit https://penguinfoundation.org.au/.

Take a Walk Outdoors Day
Today, on January 20th you are encouraged to get outdoors and take a walk. We often take walks in the summer, but winter can be nice too. It's quieter, and the parks can be a beautiful wintery scene.  So get some fresh air today and take a little walk.
Memes to Share on Social Media
January 20th Zodiac Sign is Aquarius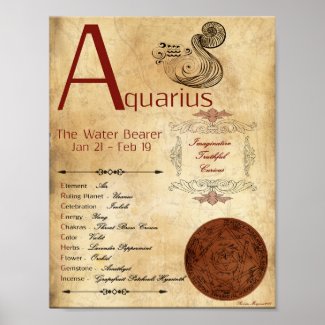 Date range: January 20 – February 18
Element: Air,
Quality: Fixed
Color: Light-Blue, Silver
Lucky Numbers: 4, 7, 11, 22, 29
Personality Traits: Humanitarian, original, likes to be right, argumentative.
January 20th Famous Birthdays are:
1930 – Buzz Aldrin, American astronaut and first man to land on the moon, along with Neil Armstrong, was born in Glen Ridge, NJ.
1935 – Dorothy Provine, American singer was born in Deadwood, SD.
1952 – Paul Stanley, American musician and guitarist, and band member of popular band, KISS, was born in Manhattan, New York City, NY.
1958 – Lorenzo Lamas, popular 80s actor, was born in Santa Monica, CA.
1966 – Rainn Wilson, American actor known for playing, Dwight, on the tv series, "The Office," was born in Seattle, WA.
1987 – Evan Peters, American actor known for his many roles in the series, "American Horror Story," was born in St. Louis, MO.
What do these Celebrities all have in Common?
January 20th Trivia
A collection of random trivia such as famous birthdays, celebrity deaths, historical events and more!
1887 – The United States Senate allows the Navy to lease Pearl Harbor as a naval base.
1929 – In Old Arizona, the first full-length talking motion picture filmed outdoors, is released.
1937 – Franklin D. Roosevelt and John Nance Garner are sworn in for their second terms as U.S. President and U.S. Vice President.
1961 – John F. Kennedy is inaugurated the 35th President of the United States of America.
1969 – Richard Nixon is inaugurated the 37th President of the United States of America.
1977 – Jimmy Carter is inaugurated the 39th President of the United States of America.
1980 – The song, "Rock with You," by Michael Jackson was the #1 song on the Hot 100 Billboard.
1981 – Ronald Reagan is inaugurated the 40th President of the United States of America.
1989 – George H. W. Bush is inaugurated the 41st President of the United States of America.
1993 – Audrey Hepburn, British actress and humanitarian activist passes away at age 63 in Switzerland from cancer.


EPSON scanner image

1993 – Bill Clinton is inaugurated the 42nd President of the United States of America.
2001 – George W. Bush is inaugurated the 43rd President of the United States of America.
2009 – Barack Obama is inaugurated as the 44th President of the United States of America, becoming the first African-American President of the United States.
2012 – Etta Jame, American blues singer, passed away at age 73 in California from Leukemia.
2017 – Donald Trump is inaugurated as the 45th President of the United States of America, becoming the oldest person to assume the office.
2018 – The United States federal government shuts down after the Senate fails to pass a temporary funding bill.
2020 – Joe Biden is inaugurated as the 46th president and Kamala Harris as the first black female to become Vice President.
2022 – "Paradise by the Dashboard Light" singer, Meatloaf passes away at 74.
Back to List of January Holidays
January Holidays and Observances