Happy January 21st – Holidays, Horoscope and History
January 21st Holidays
Everyday is full of holidays! Did you know that the following holidays fall on today, January 21st? Look down the list and see if there is anything you'd like to celebrate!
National Granola Bar Day
Today on January 21st we celebrate the yumminess and nutrition packed into a bar of usually oats, fruit, nuts and honey, molasses, agave nectar, or syrup. 
National Hugging Day
On January 21st we celebrate hugging! National Hugging Day is an annual event dedicated to hugging that was created by Kevin Zaborney.. The day was first celebrated on January 21, 1986 in Clio, Michigan, USA. He wanted to encourage family and friends to show their love, especially during all the holidays when some people find themselves depressed and stressed. 
National New England Clam Chowder Day
On January 21st you are encouraged to enjoy a nice warm bowl of clam chowder. Here is a recipe for Easy Clam Chowder by Damn Delicious for you to try: https://damndelicious.net/2015/04/25/easy-clam-chowder/.
National Squirrel Appreciation Day
Seriously, could there be a cuter holiday? If you are like me, then this might be one of your favorite holidays to celebrate these cute little critters! If you want to learn some fun facts about National Squirrel Day and squirrels in general visit https://timefortheholidays.net/happy-national-squirrel-appreciation-day-january-21st/.
One-Liners Day
Today on January 21st we celebrate one-liners. You know those clever sentences used in movies and shows that we never forget… for example: There's no place like home, Luke, I am your father, That's what she said …. what is your favorite one-liner?
Own Your Own Home Day
This day on January 21st is a day that realtors encourage homeownership. 
Meme to Share on Social Media!
January 21st Zodiac Sign is Aquarius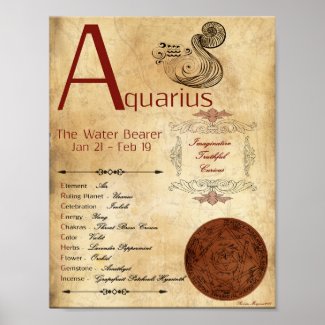 Date range: January 20 – February 18
Element: Air,
Quality: Fixed
Color: Light-Blue, Silver
Lucky Numbers: 4, 7, 11, 22, 29
Personality Traits: Humanitarian, original, likes to be right, argumentrt54ative
Famous R$Aquarius's;   Oprah Winfrey, Jennifer Aniston,  Emma Roberts,  Denise Richards,

Princess Charlene of Monaco, Shakira, Mischa Barton, Natalie Imbruglia, Ellen DeGeneres, Alicia Keys,  Abraham Lincoln, Galileo Galilei, Wolfgang Amadeus Mozart, Charles Darwin, Michael Jordan, James Dean.
#1 Movies on January 21st
January 21st Trivia
1789 – The first American novel, The Power of Sympathy or the Triumph of Nature Founded in Truth by William Hill Brown, is printed in Boston.
1908 – New York City passes the Sullivan Ordinance, making it illegal for women to smoke in public, only to have the measure vetoed by the mayor.
1931 –  The #1 movie was, "No Limit."
1947 – The #1 movie was, "The Shocking Miss Pilgrim."
1948 – The Flag of Quebec is adopted and flown for the first time over the National Assembly of Quebec.
1956 – Geena Davis, American actress was born in Wareham, MA.
1957 –  The #1 movie was, "Zarak."
1959 – The #1 song on the Hot Country Billboard was, "Billy Bayou," by Jim Reeves
1960 – Little Joe 1B, a Mercury spacecraft, lifts off from Wallops Island, Virginia with Miss Sam, a female rhesus monkey on board.
1960 – In a terrible tragedy, a coal mine collapses at Holly Country, South Africa, killing 435 miners.
1963 – The #1 movie was, "Lawrence of Arabia."
1966 – Beatle George Harrison marries model Patti Boyd.
1968 –  Battle of Khe Sanh: One of the most controversial battles of the Vietnam War begins.
1972 – The #1 song was, "American Pie (Parts I & II)," by Don McLean on the Hot 100 Billboard.
1973 – Actress Jane Fonda weds activist Tom Hayden.
1974 – The #1 movie was, "The Exorcist."
1975 – Actress Zsa Zsa Gabor married toy inventor Jack Ryan.
1981 – The #1 song on the Hot 100 Billboard was, "(Just Like) Starting Over," by  John Lennon.
1981 – Production of the DeLorean DMC-12 sports car begins in Dunmurry, Northern Ireland, United Kingdom.
1982 – The #1 movie was, "On Golden Pond," starring  Jane and Henry Fonda.
1984 – The #1  movie was, "Terms or Endearment," starring Shirley MacLaine and Debra Winger..
1987 – The #1 song on the Top Country Songs Billboard was, "What Am I Gonna Do About You," by Reba McEntire.
1994 – The #1 song on the Top 40 Billboard was, "Hero," by Mariah Carey. 
1994 – The #1 movie was, "Philadelphia," starring Tom Hanks and Denzel Washington.
1999 – Up to this date the largest drug bust in American history takes place when the US Coast Guard intercepts a ship with over 4,300 kilograms  of cocaine on board.
1989 – "Falcon Crest" star Lorenzo Lamas marries actress Kathleen Kinmont at the Graceland Wedding Chapel in Las Vegas.
2003 – A 7.6 magnitude earthquake strikes the Mexican state of Colima, killing 29 and leaving approximately 10,000 people homeless.
2011 – The #1 movie was, "No Strings Attached."
2014 – The #1 song on the Adult Top 40 Billboard was, "Counting Stars,"  by OneRepublic.
2015 –  "One Tree Hill" actor Chad Michael Murray marries actress Sarah Roemer.
2017 – Over 400 cities across America and 160+ countries worldwide participate in the  Women's March. on Donald Trump's first full day as President of the United States.
2020 – Monty Python star Terry Jones dies at aged 77 of Aphasia, a rare form of dementia.