Happy January 22nd – Holidays, Horoscope and History
Happy January 22nd!
Today we will discuss the day's holidays and observances and the history behind them. Then we will go over the day's horoscope sign which is Aquarius. Then last we will list the days good and bad history, famous birthdays, nostalgic music and movies and other random fun stuff that all happened to January 22nd!
January 22nd Holidays
Check out the holiday list below and see if there is anything that you would like to celebrate in today!
Answer Your Cat's Questions Day
January 22nd – Couldn't find much history about this holidays, but if you have a cat, you probably know what their meow means. So today, spoil your kitty and do what he is asking you to do!
Celebration of Life Day
On January 22nd we are reminded how much joy kids and grandkids bring to our lives. Show them how much you appreciate them and do something extra special them today! Have a story time, or make popcorn and have a movie night, order out pizza and do crafts,
Dance of the Seven Veils Day
Richard Strauss included the Dance of the Seven Veils in his 1905 opera, "Salome." The opera made its American debut on January 22, 1907. According to legend, the "original" dancer was Salome, who was a woman in biblical times who danced for King Herod while wearing seven veils.

Come in From the Cold Day
We are not sure if this holiday is the obvious meaning, since it's January and many people are snowmobiling, skiing, ice skating or making snowman and snow forts, so come in from the cold, sit by the fire with a mug of hot cocoa and warm yourself up! Or maybe it is referring to the quote, "Come in from the Cold" that refers to people who are kinda loners, rejoining society.
National Hot Sauce Day
Today, on January 22nd we celebrate hot sauce. Learn some fun hot sauce trivia at https://timefortheholidays.net/happy-national-hot-sauce-day-january-22nd/.
National Polka Dot Day
On January 22nd we celebrate Disney's fashionista, Minnie Mouse and her cute iconic  polka dot style.
National Blonde Brownie Day
January 22 – A blonde brownie is a small brownie like dessert but instead of using cocoa, you use vanilla. Here is a recipe by Sugar Spun Run for you to try out! https://sugarspunrun.com/blondies-recipe/
Memes to Share on Social Media
Sources for Holiday info are: Days of the Year,
January 22nd Zodiac Sign is Aquarius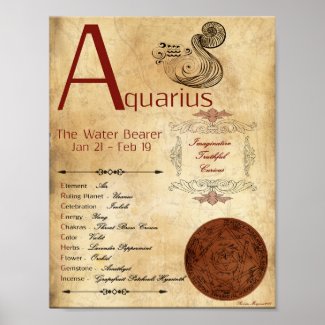 Date range: January 20 – February 18
Element: Air,
Quality: Fixed
Color: Light-Blue, Silver
Lucky Numbers: 4, 7, 11, 22, 29
Personality Traits: Humanitarian, original, likes to be right, argumentative
Famous Aquariuses;   Oprah Winfrey, Jennifer Aniston,  Emma Roberts,  Denise Richards,

Princess Charlene of Monaco, Shakira, Mischa Barton, Natalie Imbruglia, Ellen DeGeneres, Alicia Keys,  Abraham Lincoln, Galileo Galilei, Wolfgang Amadeus Mozart, Charles Darwin, Michael Jordan, James Dean,
January 22nd Trivia
613 – Eight-month-old Constantine is crowned as co-emperor (Caesar) by his father Heraclius at Constantinople.
1901 – Edward VII becomes King after the death of his mother, Queen Victoria.
1926 – The #1 movie was, "Sea Beast."
1931 – Sam Cooke, American singer-songwriter is born.
1934 – Bill Bixby, American actor and director known for playing, The Hulk, was born.
1949 – Steve Perry, American singer-songwriter from the band, "Journey"  is born.
1954 – The #1 movie was, "It Should Happen to You."
1965 – Diane Lane, American actress was born in  New York City, NY.
1967 – The song, "I'm A Believer, ' by The Monkees was the #1 song.
 1968 – Guy Fieri, American restaurateur was born in Columbus, OH.
1973 – Former President Lyndon B. Johnson dies at age 64.
1979 – The #1 movie was, "Superman."
1984 – Apple introduces the Macintosh during the third quarter of Super Bowl XVIII.
1986 – The song, "That's What Friends Are For," by Dionne & Friends was the #1 song.
1986 –  The #1 movie was, "The Color Purple," starring Oprah Winfrey,
1990 – Logic, American rapper was born.
1997 – The U.S. Senate confirms Madeleine Albright as the first female secretary of state.
2002 – Kmart becomes the largest retailer in United States history to file for Chapter 11 bankruptcy protection.
2017-  The term"Alternative facts" was first used by U.S. Counselor to the President Kellyanne Conway during a Meet the Press interview. She was trying to  defend White House Press Secretary Sean Spicer's false statement about the attendance numbers of Donald Trump's inauguration as President of the United States.
2020 – For the first time, scientists, using transmission electron microscopy (TEM) to both image and energize a bunch of atoms,  recorded footage of atoms forming and breaking bonds in real time. [ZME Science]
Shop Valentine's Day!
Back to January Holidays