January 22nd Holidays, Horoscope and Trivia

January 22nd Holidays
Check out the holiday list below and see if there is anything that you would like to celebrate in today!
January 22nd Zodiac Sign is Aquarius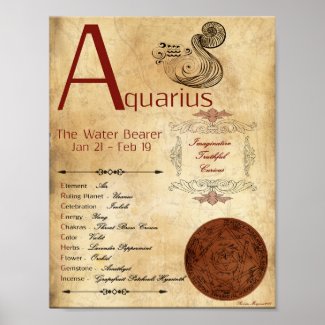 Date range: January 20 – February 18
Element: Air,
Quality: Fixed
Color: Light-Blue, Silver
Lucky Numbers: 4, 7, 11, 22, 29
Personality Traits: Humanitarian, original, likes to be right, argumentative
Famous Aquariuses;   Oprah Winfrey, Jennifer Aniston,  Emma Roberts,  Denise Richards,

Princess Charlene of Monaco, Shakira, Mischa Barton, Natalie Imbruglia, Ellen DeGeneres, Alicia Keys,  Abraham Lincoln, Galileo Galilei, Wolfgang Amadeus Mozart, Charles Darwin, Michael Jordan, James Dean,
January 22nd Trivia
613 – Eight-month-old Constantine is crowned as co-emperor (Caesar) by his father Heraclius at Constantinople.
1901 – Edward VII becomes King after the death of his mother, Queen Victoria.
1926 – The #1 movie was, "Sea Beast."
1931 – Sam Cooke, American singer-songwriter is born.
1934 – Bill Bixby, American actor and director known for playing, The Hulk, was born.
1949 – Steve Perry, American singer-songwriter from the band, "Journey"  is born.
1954 – The #1 movie was, "It Should Happen to You."
1965 – Diane Lane, American actress was born in  New York City, NY.
1967 – The song, "I'm A Believer, ' by The Monkees was the #1 song.
 1968 – Guy Fieri, American restaurateur was born in Columbus, OH.
1973 – Former President Lyndon B. Johnson dies at age 64.
1979 – The #1 movie was, "Superman."
1984 – Apple introduces the Macintosh during the third quarter of Super Bowl XVIII.
1986 – The song, "That's What Friends Are For," by Dionne & Friends was the #1 song.
1986 –  The #1 movie was, "The Color Purple," starring Oprah Winfrey,
1990 – Logic, American rapper was born.
1997 – The U.S. Senate confirms Madeleine Albright as the first female secretary of state.
2002 – Kmart becomes the largest retailer in United States history to file for Chapter 11 bankruptcy protection.
2017-  The term"Alternative facts" was first used by U.S. Counselor to the President Kellyanne Conway during a Meet the Press interview. She was trying to  defend White House Press Secretary Sean Spicer's false statement about the attendance numbers of Donald Trump's inauguration as President of the United States.
2020 – For the first time, scientists, using transmission electron microscopy (TEM) to both image and energize a bunch of atoms,  recorded footage of atoms forming and breaking bonds in real time. [ZME Science]
Shop Valentine's Day!
Back to January Holidays