January 25th Holidays, Horoscope and Trivia

Happy January 25th! Today we will list the holidays and observations of the day and the history behind them. Then we will tell you a bit about the day's horoscope sign, which happens to be Aquarius. We will then go on to list the day's historical events, celebrity birthdays, inventions, popular music and movies and other random nostalgic trivia. Hope you have fun reading down the page and learn something new!
January 25th Holidays
Each day has something to celebrate or observe. See if there is anything interesting to you today!
A Room of One's Own Day
Although we couldn't find out for certainty, we are guessing that Virginia Woolf's 1928 essay 'A Room of One's Own' was surely the inspiration behind this holiday. So if you are a writer, an artist or have anything creative you'd like to do, pick a room, where you can be by yourself for the day to get the creative juices flowing.
National Opposite Day
This started out as a kid's game to say and do opposite things for a day just for fun. Now adults do it too!
Sources for Holidays Info are: Days of the Year
January 25th Zodiac Sign is Aquarius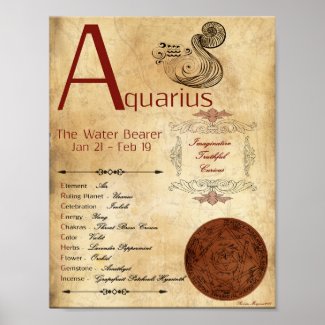 Date range: January 20 – February 18
Element: Air,
Quality: Fixed
Color: Light-Blue, Silver
Lucky Numbers: 4, 7, 11, 22, 29
Personality Traits: Humanitarian, original, likes to be right, argumentative
Famous Aquariuses;   Oprah Winfrey, Jennifer Aniston,  Emma Roberts,  Denise Richards,

Princess Charlene of Monaco, Shakira, Mischa Barton, Natalie Imbruglia, Ellen DeGeneres, Alicia Keys,  Abraham Lincoln, Galileo Galilei, Wolfgang Amadeus Mozart, Charles Darwin, Michael Jordan, James Dean.
January 25th Trivia
A collection of historical events, celebrity birthdays, famous weddings and other happenings on January 25th.
1533 – Henry VIII of England secretly marries his second wife Anne Boleyn.
1858 – The Wedding March by Felix Mendelssohn is played at the marriage of Queen  Victoria's daughter, Victoria, and Friedrich of Prussia, and becomes a popular wedding processional.
1881 – Thomas Edison and Alexander Graham Bell form the Oriental Telephone Company.
1882 – Virginia Woolf, English Author was born in South Kensington, London, United Kingdom.
1916 – The #1 movie was, "Burlesque on Carmen."
1924 – The 1924 Winter Olympics opens in Chamonix, in the French Alps.
1934 – The #1 movie was, "Design for Living."
1942 – During World War II, Thailand declares war on the United States and United Kingdom.
1953 – The #1  movie was, "The Bad and the Beautiful."
1967 – The #1 song on the Hot 100 Billboard was, "I'm A Believer," by The Monkees.
1971 – The #1 movie was, "Love Story."
1978 – Charlene, Princess of Monaco and South African former Olympic swimmer and wife   of Prince Albert II  was born in Bulawayo, Zimbabwe.
1981 – Alicia Keys, American singer-songwriter was born in New York City, NY.
1982 – Sho Sakurai, Japanese singer and member of  boy band Arashi, was born in Maebashi, Gunma Prefecture, Japan.
1988 – The #1 movie was, "Good Morning, Vietnam," starring Robin Williams.
1989 – The #1 song on the Hot 100 Billboard was, "Two Hearts," by Phil Collins.
1991 – The #1 song on the Hot 100 Billboard is, "Justify My Love," by Madonna.
1995 – The #1 song on the Hot Country billboard was, " Not A Moment Too Soon," by Tim McGraw.
1996 – The #1 movie was, "Mr. Holland's Opus."
1996 – Billy Bailey, a convicted murderer,  becomes the last person to be hanged in the U.S.A.
1998 – During a historic visit to Cuba, Pope John Paul II demands political reforms and the release of political prisoners while condemning US attempts to isolate the country.
2017 – Mary Tyler Moore, American actress, dancer, and producer was passed away at age 89 from  cardiopulmonary arrest due to pneumonia at the age of 80 in Greenwich, Connecticut.
2019 – The longest government shutdown on record as well as Trump's second shutdown while in his presidency, ends today without Trump getting funding for his border wall. The shutdown went from December 22, 2018 until January 25, 2019, (24 days.) But it's amidst threats of another shutdown.
Shop Valentine's Day!
Back  to January Holidays