January 27th – Holidays, Horoscope and History
January 27th Holidays
Today has a mix of fun silly holidays to celebrate such as Chocolate Cake Day, along with a mix of sad observances such as International Holocaust Remembrance Day. Look through the list and click on each one. See what you would like to observe or memorialize today. ♥
International Holocaust Remembrance Day 
(Auschwitz Liberation Day)
The United Nations General Assembly designated January 27th which is the anniversary of the liberation of Auschwitz-Birkenau as International Holocaust Remembrance Day, a day of commemoration, to honor the six million Jewish victims of the Holocaust and millions of other victims of Nazism and to develop educational programs to help prevent future genocides. Learn more at https://www.ushmm.org/remember/international-holocaust-remembrance-day.
National Chocolate Cake Day
On January 27th you are encourages to make, bake or eat a chocolate cake! Woohoo! You know how to celebrate. Here is a recipe for the Best Chocolate Cake Ever from Add a Pinch to help you get started: https://addapinch.com/the-best-chocolate-cake-recipe-ever/.
National  Geographic Day
The first issue of National Geographic in 1888 contained no photographs and cost 50 cents known as a scholarly journal. It wasn't until 1905 that it started including black and white pictures. Then in 1910 it started including colored pictures. The publications usually center around science, geography, history, and world culture.

Punch the Clock Day
The first time clock, intended for employees to punch in and out from work, was invented by a jeweler named Willard Bundy in 1888. Since then millions of people punched in and out of work using this invention. Not sure if this is what this holiday is all about or if it's more literally saying punch the clock. like do not listen to your alarm today? Not sure but either way, Happy Punch the Clock Day!

Thomas Crapper Day
Thomas Crapper founded Thomas Crapper & Co. Ltd. in London. He was a plumber that promoted the invention of the flush toilet that was invented by John Harrington in 1596, as a more sanitary way of getting rid of waste. So honoring him today is a way to thank Crapper for his push for flushing toilets. Crapper passed away on January 27, 1910.
Vietnam Peace Day
On Jan. 27, 1973, the United States, South Vietnam, Viet Cong and North Vietnam signed the Paris Peace Accords, effectively ceasing the American involvement in the Vietnam War. Learn more at https://www.vehiclesforveterans.org/vietnam-peace-day-history/.

Memes to Share on Social Media
#InternationalHolocaustRemembranceDay
(Auschwitz Liberation Day)
Sir Nicholas Winton was a British humanitarian who established an organization to rescue children at risk from Nazi Germany. Born to German-Jewish parents who had emigrated to Britain, Winton supervised the rescue of 669 children, most of them Jewish, from Czechoslovakia on the eve of World War II. He kept it a secret for many years until his wife found a book…. listing the children. Watch as he finds out he is surrounded by an audience of the people he rescued.
Sources for our Holiday Info are: Holiday Smart, Days of the Year
January 27th Zodiac Sign is Aquarius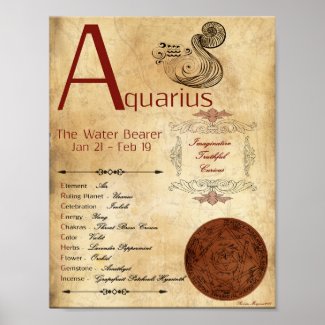 Date range: January 20 – February 18
Element: Air,
Quality: Fixed
Color: Light-Blue, Silver
Lucky Numbers: 4, 7, 11, 22, 29
Personality Traits: Humanitarian, original, likes to be right, argumentative
Famous Aquariuses;   Oprah Winfrey, Jennifer Aniston,  Emma Roberts,  Denise Richards,

Princess Charlene of Monaco, Shakira, Mischa Barton, Natalie Imbruglia, Ellen DeGeneres, Alicia Keys,  Abraham Lincoln, Galileo Galilei, Wolfgang Amadeus Mozart, Charles Darwin, Michael Jordan, James Dean.
January 27th Trivia
A collection of historical facts, famous birthdays, popular songs and movies.
1756 – Wolfgang Amadeus Mozart, Austrian pianist and composer was born  at 9 Getreidegasse in Salzburg.
1820 – A Russian expedition led by Fabian Gottlieb von Bellingshausen and Mikhail Petrovich Lazarev discovers the Antarctic continent.
1832 – Lewis Carroll, English novelist, poet, and mathematician, author of the Alice in Wonderland books,  was born in Daresbury, Cheshire, England.
1880 – Thomas Edison receives the patent on the incandescent lamp.
1943 – World War II: The Eighth Air Force sorties ninety-one B-17s and B-24s to attack the U-boat construction yards at Wilhelmshaven, Germany, becoming the first American bombing attack on Germany.
1945 – World War II: The Soviet 322nd Rifle Division liberates the remaining inmates of Auschwitz-Birkenau.
1948 – Mikhail Baryshnikov, nicknamed "Misha", is a Soviet-born Russian and American dancer, choreographer, and actor was born in Riga, Latvia.
1951 – Nuclear testing at the Nevada Test Site begins with Operation Ranger.
1956 – Mimi Rogers, American film actress was born in Coral Gables, FL.
1952 – The #1 song on the Hot 100 Billboard was, "The Twist,: by Chubby Checker.
1964 – Bridget Fonda, American actress was born in Los Angeles, CA.
1967 –Astronauts Gus Grissom, Ed White and Roger Chaffee are killed in a fire during a test of their Apollo 1 spacecraft at the Kennedy Space Center, Florida.
1967 –  The Soviet Union, the United States, and the United Kingdom sign the Outer Space Treaty in Washington, D.C., banning deployment of nuclear weapons in space, and limiting use of the Moon and other celestial bodies to peaceful purposes.
1973 – The #1 song on the Hot 100 Billboards was, "Superstition," by Stevie Wonder.
1973 – The Paris Peace Accords officially end the Vietnam War.
1983 – The song, "Down Under," by Men at work was the #1 song on the Hot 100 Billboards.
1983 – The #1 movie was, "Tootsie," starring Dustin Hoffman.
1987 – The #1 song on the Hot 100 Billboards was, "Two Hearts," by Phil Collins,
1996 – Germany first observes the International Holocaust Remembrance Day.
1998 – The #1 movie was, "Titanic," starring Leonardo DiCaprio and Kate Winslet.
2004 –  Funny invention: Patent No. 6,681,419 was issued for a Forehead support apparatus for when men use the urinal.
2013 – Two hundred and forty-two people die in a nightclub fire in the Brazilian city of Santa Maria, Rio Grande do Sul, Brazil.
2021 – Dr Fauci from the CDC asked people to start double masking due to the new strain of Coronavirus which is highly contagious.
2021 – Biden signs more executive orders regarding the climate crisis.
Shop Valentine's Day
January Holidays and Observances