January 29th Holidays, Horoscope and Trivia

All About January 29th
Holidays, Horoscope and Trivia
January 29th Holidays & Observances
Check out today's holiday list below!
Some Fun Memes to share on Social Media!
Fun Celebration Buttons & Cards
January 29th Zodiac Sign is Aquarius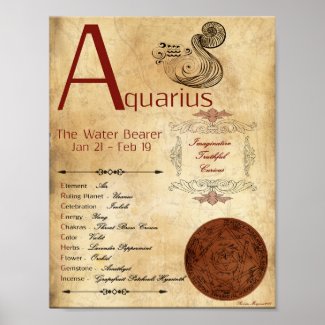 Date range: January 20 – February 18
Element: Air,
Quality: Fixed
Color: Light-Blue, Silver
Lucky Numbers: 4, 7, 11, 22, 29
Personality Traits: Humanitarian, original, likes to be right, argumentative
Famous Aquariuses;   Oprah Winfrey, Jennifer Aniston,  Emma Roberts,  Denise Richards,

Princess Charlene of Monaco, Shakira, Mischa Barton, Natalie Imbruglia, Ellen DeGeneres, Alicia Keys,  Abraham Lincoln, Galileo Galilei, Wolfgang Amadeus Mozart, Charles Darwin, Michael Jordan, James Dean,
What do these Celebrities have in Common?
January 29th Trivia
1845 – "The Raven" is published in The Evening Mirror in New York, being the first publication with the name of the author, Edgar Allan Poe.
1945 – Tom Selleck, American actor was born in  Detroit, MI.
1954 – Oprah Winfrey, American Talk Show Host and Entrepreneur, was born in  Kosciusko, MS.
1959 – The #1 song on the Hot 100 Billboard was, "Smoke Gets In Your Eyes," by The Platters.
1861 – Kansas is admitted as the 34th U.S. state.
1963 – The #1 song on the Hot 100 Billboard was, "Walk Right," by In The Rooftop Singers.
1970 – Paul Ryan, United States Representative was born in Janesville, Wi.
1970 – Heather Graham, American actress was born in  Milwaukee, WI.
1972 – The #1 song on the Hot 100 Billboard was, "American Pie" (Parts I & II) by Don McLean.
1975 – Sara Gilbert. American actress known for her role as Darlene on the tv series, Rosanne, was born in Santa Monica, CA.
1982 – Adam Lambert, American singer-songwriter who rose to fame first when appearing on American Idol, then going on to make albums and be the new front singer of the band, Queen, was born in  Indianapolis, IN.
1985 – The song, "Can't Fight this Feeling," by REO Speedwagon was the #1 song.
2020 – U.S. deficit predicted to eclipse $1 trillion in 2020, CBO says, as fiscal imbalance continues to widen according to The Washington Post.
Back to January Holidays
Shop Valentine's Day