Happy January 30th – Holidays, Horoscope and History
Happy January 30th!
Welcome to Time for the Holidays! Today we will talk about the day's holidays and observances and the history behind them. Them we will quickly go over the day's horoscope sign which is Aquarius and it's traits. Then we will list the day's historical events, famous birthdays, world records, inventions and other fun stuff related to today. Hope you enjoy and learn something knew!
January 30th Holidays and Observances
Everyday is full of things to celebrate or observe. See what is on the list for today, January 30th.
National Croissant Day:
How to Celebrate: Eat a delicious buttery croissant today.
In 1683, the Turkish Empire went into a battle with Vienna, Austria. The Turks made underground tunnels to try to win but were caught when the bakers of Vienna, who worked in the basement storerooms, heard the sound of digging and alerted the cities army. The bakers received high honors a for their assistance in outwitting the Turks. In celebration, the bakers started to bake their bread in the shape of a crescent moon which was the symbol of the Ottoman Empire. After winning this battled it became custom for the Austrians to serve crescent-shaped pastry for breakfast. Over one hundred years later, Marie Antoinette introduced the pastry to the French who named it the "croissant".
National Escape Day:
How to Celebrate: Get away, go on a trip. Call in to work. Do something to pamper yourself.
National Inane Answering Message Day:
How to Celebrate: Get rid of your boring voicemail message. Liven it up with a song or silly message!
School Day of Non-violence and Peace
Hoe to Celebrate: Schools teach children "universal love.' How to prevent wars, spreading awareness of other cultures and celebrating life.
History of: Celebrated on the anniversary of the death of Mahatma Gandhi, in schools all over the world.

Yodel for Your Neighbors Day
How to Observe: Yodel to your neighbors! Join a yodeling contest. Learn how to yodel, take a class or just watch the video below. 🙂
Memes to Share on Social Media
January 30th Zodiac Sign is Aquarius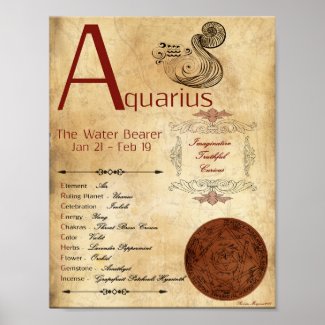 Date range: January 20 – February 18
Element: Air,
Quality: Fixed
Color: Light-Blue, Silver
Lucky Numbers: 4, 7, 11, 22, 29
Personality Traits: Humanitarian, original, likes to be right, argumentative
Famous Aquariuses; Oprah Winfrey, Jennifer Aniston, Emma Roberts, Denise Richards,

Princess Charlene of Monaco, Shakira, Mischa Barton, Natalie Imbruglia, Ellen DeGeneres, Alicia Keys, Abraham Lincoln, Galileo Galilei, Wolfgang Amadeus Mozart, Charles Darwin, Michael Jordan, James Dean.
Historical Events that Happened on January 30th
Here is a collection of historical events, #1 movies and songs, celebrity birthdays and all sorts or random trivia!
1607 – A massive flood) along the coasts of the Bristol Channel and Severn Estuary in England destroys 200 square miles of coastline resulting in an estimated 2,000 deaths.
1649 – King Charles I of England is executed by beheading.
1882: Franklin D. Roosevelt the 32nd President of the United States was born in Hyde Park, NY.
1912 – The #1 movie was, "Quo Vadis?."
1930 – Gene Hackman, American actor was born in San Bernardino, CA.
1933: January 30, President Hindenburg appoints Adolf Hitler Chancellor of Germany.
1835 – The first assassination attempt against a President of the United States happens when Richard Lawrence attempts to shoot president Andrew Jackson, but fails and is subdued by a crowd.
1911 – The destroyer USS Terry makes the first airplane rescue at sea saving the life of Douglas McCurdy ten miles from Havana, Cuba.
1920 – The #1 movie was., "Pollyanna."
1862 – The first American ironclad warship, the USS Monitor is launched.
1934 – The #1 movie was, "Design for Living," starring Fredric March, Gary Cooper and Miriam Hopkins.
1937 – Vanessa Redgrave, English Actress was born in Greenwich, London, United Kingdom.
1941- 46th Vice President of the United States, Dick Cheney was born in Lincoln, NE.
1944 – The #1 movie was, "Destination Tokyo," starring Cary Grant.
1945 – During World War II the "Wilhelm Gustloff" was sunk by a Soviet submarine causing 9,400 people to die.
1948 – British South American Airways' Tudor IV Star Tiger disappears over the Bermuda Triangle.
1951: Phil Collins, singer/songwriter was born in Chiswick, London, United Kingdom. Happy Birthday Phil!
1954 – The #1 movie was, "It Should Happen to You," starring Judy Holliday, Jack Lemmon and Peter Lawford.
1956 – African-American civil rights leader Martin Luther King, Jr.'s home is bombed in retaliation for the Montgomery Bus Boycott.
1959 – MS Hans Hedtoft, strikes an iceberg on her maiden voyage and sinks, killing all 95 aboard.
1959 – The song, "When Smoke gets in your Eyes," by The Platters was the #1 song on the Hot 100 Billboard.
1968 – The #1 movie was, "The Graduate."
1969: The Beatles give their last public performance on the rooftop of the Apple Corps building at 3 Savile Row in London.
1972: On "Bloody Sunday", British troops kill 13 unarmed protesters.
1974 – Christian Bale, British actor was born in Haverfordwest, United Kingdom.
1975 – The song, "Please Mr. Postman," by The Carpenters was the #1 song on the Hot 100 Billboard.
1975 – The #1 movie was, "The Towering Inferno."
1980 – Wilmer Valderrama, American actor was born in Miami, FL.
1981 – The #1 movie was, "9 to 5," starring Jane Fonda, Lily Tomlin, and Dolly Parton.
1982: 15 year old Richard Skrenta released the first computer virus called, "into the wild"
as a practical joke.
1986 – The song, "That's what Friends are for," by Dionne & Friends, was the #1 song on the Hot 100 Billboard.
1989 – The #1 movie was, "Three Fugitives."
1988 – The song, "Need You Tonight," by INXS was the #1 song on the Hot 100 Billboard.
1995 – Danielle Campbell, American actress was born in Hinsdale, IL
1996 – The song, "One Sweet Day," by Mariah Carey & Boyz II Men was the #1 song on the Adult Top 40.
1998 – The #1 movie was, "Titanic," starring Kate Winslet and Leonardo DiCaprio.
2000 – Off the coast of Ivory Coast, Kenya Airways Flight 431 crashes into the Atlantic Ocean, killing 169.
2011 – The #1 movie was, "The Rite."
2014 – The song,, "Counting Stars," by OneRepublic was the #1 song in the Mainstream Top 40.
2017: President Trump signed another executive order at the White House this morning, this one reportedly to address regulations.
2017: Mass shooting at a mosque in Quebec City, called a "terrorist attack on Muslims."
2020: The #1 song in the US is Roddy Ricch – The Box.
2021 – Four-year-old girl discovers 220 million-year-old dinosaur footprint at a beach in Wales. [NBC]