January 3rd Holidays, Horoscope and History

All About January 3rd
Welcome to Time for the Holidays! We have a page for each day and today we will be talking about January 3rd. Look down the page to learn about today's holidays, horoscope and history! You will learn about today's history, trivia, celebrity birthdays, historical events, #1 songs and movies and other fun random facts. Hope you enjoy!
January 3rd Holidays
Check out what fun holidays and observances fall on today, January 3rd.
Festival of Sleep Day
Can't find the history of this day. But sleep sure sounds good to most of us so just take advantage and don't question it.
Humiliation Day
Despite what it sounds like, today is not a day to humiliate yourself or someone else, but to be humble and have some humility.
Memento Mori or Remember You Die Day
is a day to be aware of the finite amount of time you have and to think about what you will do with it. It was founded by Founded by Ruth and Thomas Roy who have come up with some more very interesting holidays and own the rights to the word humbug.
National Chocolate Covered Cherry Day
On January 2nd we are encouraged to enjoy a box of chocolate covered cherries! Notice, we said a box, because you just can't stop at one!
National Drinking Straw Day
Celebrated on January 3rd because in 1888 the drinking straw invented by Marvin C. Sone, was patented.
J.R.R. Tolkien Day
January 3rd which  is "The Lord of the Rings" author's birthday and you're encouraged to toast him in celebration.
National Write to Congress Day
Visit National Write Your Congressman.
Videos and Memes to Share on Social Media
January 3rd Horoscope Sign is Capricorn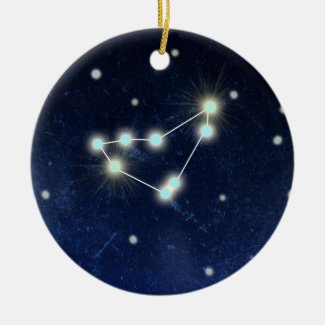 Time period:
 December 21 – January 20
Element
: Earth
Quality:
 Cardinal
Ruling planet: 
Saturn
Symbol:
 Sea-Goat
Sign ruler:
 Saturn, Uranus
Birthstone:
 Garnet
Lucky Numbers:
 4, 8, 13, 22
Personality Traits:
 Responsible, leaders, disciplined, independent,  loyal, stubborn, bossy, condescending.
Famous Capricorns:
 Tiger Woods, Stephen Hawking, Bradley Cooper, Jim Carrey, Elvis Presley, Isaac Newton, Muhammed Ali, Mel Gibson, Katie Couric, Rand Paul, Nicholas Cage.
January 3rd Trivia
1870 – Construction of the Brooklyn Bridge is started.
1888 – The James Lick telescope at the Lick Observatory, measuring 91 cm in diameter, is used for the first time.
1892 – J. R. R. Tolkien, Writer of many famous books such as The Hobbit and Lord of the Rings, was born in Bournemouth, United Kingdom.
1911 – A magnitude 7.7 earthquake destroys the city of Almaty in Russian Turkestan.
1933 – Minnie D. Craig becomes the first woman elected as Speaker of the North Dakota House of Representatives, the first woman to hold a Speaker position anywhere in the United States.
1935 –  The #1 movie was, "Imitation of Life."
1950 – The #1 movie was, "Twelve O'Clock High."
1956 – Mel Gibson, Actor was born in  Peekskill, NY.
1959 – Alaska is admitted as the 49th U.S. state.
1960 – Ben-Hur was the #1 movie.
1970 – Raindrops Keep Fallin' On My Head by B.J. Thomas was the #1 song.
1975 – Danica McKellar, American actress known for her role as Winnie Cooper on the Wonder Years was born in La Jolla, CA.
1977 – Apple Computer is incorporated.
1979 –  Superman was the #1 movie.
1981 – Eli Manning, Football quarterback for the New York Giants was born in  New Orleans, LA.
1982 – The song, Physical by Olivia Newton John was the #1 song on the Hot 100 Billboard.
1990 – The movie, Born on the Fourth of July," starring Tom Cruise was the #1 movie.
1991 – First television sets to feature closed-caption display are introduced in the U.S.
1999 – The Mars Polar Lander is launched by NASA.
2000 – Final daily edition of the Peanuts comic strip.  The strip contained a note to the readers of the strip from Schulz and a drawing of Snoopy, with his trusty typewriter, sitting atop his doghouse deep in thought. See it here.
2003 – Greta Thunberg, Swedish environmental activist was born.
2011 – The # 1 movie was, "True Grit. "
2019 – Qasem Soleimani, was killed by a US airstrike ordered by President Donald Trump at Baghdad International Airport.
2021 – A phone call is released showing that Trump pressured Georgia Secretary of State to find votes.
Back to January Holiday List