January 4th Holidays, Horoscope and History

All About January 4th
Holidays, Horoscope & History
Hello and welcome to Time for the Holidays! We are glad you stopped by! Whether it's your birthday today or you are just curious about today's history, this page will go into holidays, horoscope, history, celerity birthdays, historical happenings, pop songs and famous movies, trivia and other fun random facts. We hope you find this page fun and intersting!

January 4th Holiday List
Dimpled Chad Day
The meaning of this day is sort of confusing. Some sites say it's to celebrate hole punchers, some say it's to celebrate men with dimpled chins and most commonly it is said that it has something to do with the election between Gore and Bush when it was so close, and there was issues with recounts and the way we used to vote with ballots that you punched a hole in, thus changing to electronic voting. If you know which meaning is true please comment below.
Free Flower Basket Day
No sponsor, creator or details found. So just enjoy flowers today!
National Spaghetti Day
Historical records show that pasta has actually been around since 5th century A.D.. The long thin started being made in Sicily around the 12th century. Spaghetti actually  means "thin lines."
National Trivia Day
This holiday was founded by Robert L Birch of Puns Corps.  It is meant to be a day of fun games and trivia challenges. It was founded in 1980 and a year later Puns Corps developed the game Trivial Pursuit. So pull out your old Trivial Pursuit game today and play with your family and friends!

Pop Music Chart Day
Pop music is a popular music genre that is found to be originated during the mid-1950s. It is unknown who founded this day at this time but if you know, let us know below in the comments! So to celebrate put on your favorite station and listen to your favorite pop tunes! Let us know your favorite below!

Tom Thumb Day
This day was founded to remember Charles Sherwood Stratton, aka General Tom Thumb, who was born on today's date in 1838, in Bridgeport, Connecticut. Stratton stopped growing at six months old, due to health problems.  At the age or nine he started to grow again but remained small. He went on to work for  P.T. Barnum and became an attraction at the Barnum's American Museum in New York City, where his parents also lived. He eventually met and married a woman who was a dwarf and went on to be very successful in life even helping out PT Barnum when he ran into money problems.  He toured the world and performed with his wife until the 1880s, and they then retired to Middleboro, Massachusetts. Read more here.

World Braille Day
This is an international observance that celebrates awareness of the importance of braille as a means of communication for blind and visually impaired. The date for the event was chosen by the United Nations General Assembly via a proclamation in November 2018, and marks the birthday of Louis Braille, creator of this writing system. It was first celebrating the following year in 2019.

World Hypnotism Day
The mission of World Hypnotism is to remove the myths and misconceptions while promoting the truth and benefits of hypnotism to the people of the world. You can find the official website for it here: worldhypnotismday.com.

Fun Posters to share on Social Media
Fun Buttons & Shirts!
January 4th Horoscope Sign is Capricorn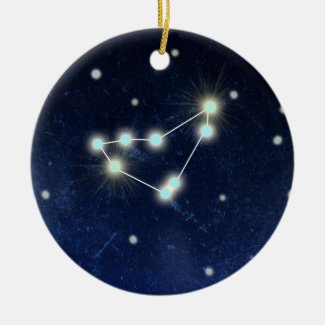 Time period:
 December 21 – January 20
Element
: Earth
Quality:
 Cardinal
Ruling planet: 
Saturn
Symbol:
 Sea-Goat
Sign ruler:
 Saturn, Uranus
Birthstone:
 Garnet
Lucky Numbers:
 4, 8, 13, 22
Personality Traits:
Responsible, leaders, disciplined, independent,  loyal, stubborn, bossy, condescending.
Today's Famous Birthdays
1965 – Julia Ormond, Actress was born in  Epsom, United Kingdom.
1991 – Charles Melton, actor and model who is known for his roles as Reggie Mantle on The CW TV series Riverdale was born in Juneau, AK.
1998 – Coco Jones, singer, rapper, songwriter, and actress who is known for starring in the Disney Channel film Let It Shine, was born in Columbia, SC.
January 4th Trivia
1853 – After having been kidnapped and sold into slavery in the American South, Solomon Northup regains his freedom; his memoir, "Twelve Years a Slave," later becomes a national bestseller.
1854 – The McDonald Islands are discovered by Captain William McDonald aboard the Samarang.
1865 – The New York Stock Exchange opens its first permanent headquarters near Wall Street in New York City.
1923 –  On this day the KKK attacked the black residential area of Rosewood, Fla leaving 8 people dead. Then over the next few days, white mobs attacked and killed African Americans, and burned most of their buildings in town down. Pretty much  of Rosewood, a community of 120 people, was burned to the ground. This is known as the Rosewood massacre.
1936 – Billboard Magazine publishes the first pop music chart that is based on national record sales.
1954 – Elvis Presley records his first Demo Record, a 10 minute demo at Sun Records Memphis Recording Service in Nashville.
1958 – Sputnik 1 falls to Earth from orbit.
1959 – Luna 1 becomes the first spacecraft to reach the vicinity of the Moon.
1964 – Albert DeSalvo, aka The Boston Strangler kills his last victim, Mary Sullivan. He was soon after arrested for the  "Green Man" rapes and eventually confessed to the Boston Strangler murders.
1972 – Rose Heilbron becomes the first female judge to sit at the Old Bailey in London, England.
1974 – United States President Richard Nixon refuses to hand over materials subpoenaed by the Senate Watergate Committee.
1986 –  The song, "Say You, Say Me," by Lionel Richie was the #1 song on the Hot 100 Billboard.
2004 – Spirit, a NASA Mars rover, lands successfully on Mars at 04:35 UTC.
2004 – The song, "Lose Yourself," by Eminem was the #1 song on the Hot 100 Billboard.
2007 – The 110th United States Congress convenes, electing Nancy Pelosi as the first female Speaker of the House in U.S. history. (and re-elected gain in 2018)
2016 – The song, "Hello," by Adelle was the #1 song on the Hot 100 Billboards.
2018 – Nancy Pelosi is elected the new House speaker  in a majority vote by the House of Representatives on the first day of the 116th Congress.